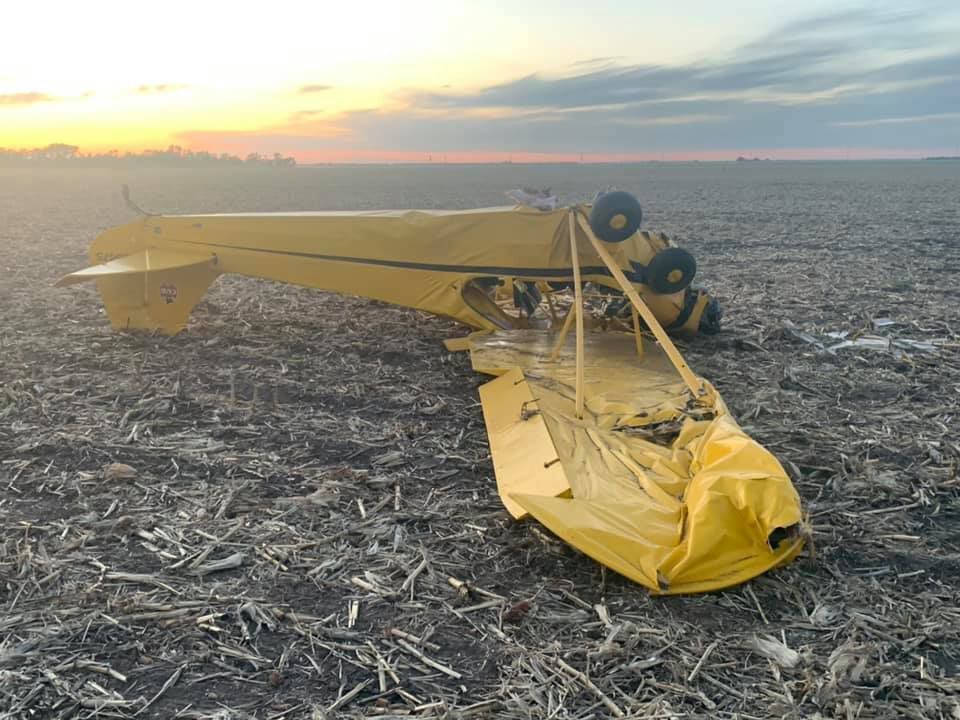 Nobody was injured when a small plane crashed into a cornfield near Central City on Tuesday — because nobody was on board when it took off.
The unoccupied airplane was undergoing maintenance — with its engine running — when it departed down the runway at the Central City Airport at about 7:30 p.m.
It climbed to about 200 feet and flew nearly 1.5 miles before crashing into the field near 13th and M Roads, the Merrick County Sheriff's Office said in a press release.
---