You've gotten the swab up the nose to check if you've got the coronavirus. So how long will you have to bite your nails and wait to learn if you're positive or negative?
Laboratories processing Nebraska coronavirus tests are taking anywhere from just over 24 hours to four days to return test results, new data shows.
Turnaround times for COVID-19 testing are now included in the state's coronavirus data dashboard.
Over the last two weeks, on average, Nebraska Medicine and the Nebraska Public Health Lab, housed at the University of Nebraska Medical Center, were pumping out test results the fastest, within 1.2 and 1.4 days, respectively. Physicians Laboratory and CHI Health weren't far behind, with average turnaround times of 1.7 and 2 days.
National labs like Quest and LabCorp were taking four days and 2.6 days, respectively, while the state's public-private testing initiative, TestNebraska, is typically returning results in 3.5 days.
The data doesn't include the volume of tests each lab is processing. Nebraska Medicine's lab, for example, handles tests for hospital patients and people referred for testing by a doctor or clinic, while TestNebraska offers free testing at different locations across the state with few, if any, restrictions on who can get tested.
How long it takes to notify people of their results has ebbed and flowed during the pandemic, depending on lab capacity, supplies and other variables.
In his weekly coronavirus video, Dr. Bob Rauner, president of Partnership for a Healthy Lincoln, questioned why the state's testing system, part of a $27 million contract, was still averaging longer times for test results.
"What boggles my mind is why are we putting millions of state dollars into TestNebraska, which still has a 3½-day turnaround?" he said.
Leah Bucco-White, a spokeswoman for the Nebraska Department of Health and Human Services, said the TestNebraska times are trending in the right direction.
"TestNebraska has made recent process improvements, including adding equipment and stabilizing staffing schedules to improve the turnaround time," she said.
Doctors and public health officials have said quick testing is key to containing the spread of the contagious virus. Sick people who know they have the virus can isolate at home, and anyone they've come into close contact with can quarantine, watch for symptoms and decide whether to get tested themselves.
Over the last week, Nebraska's statewide coronavirus numbers have continued to creep up.
As of Thursday, the state was reporting an average of 364 new cases per day, according to data compiled by the New York Times. (The Times' numbers are more up to date than the official totals recorded by the State of Nebraska.) That's an increase of 8% from two weeks ago.
Hot spots include Buffalo County, home to Kearney, and Saunders, Platte and Madison Counties.
Madison County cases have increased 76% since Aug. 1, Elkhorn Logan Valley Public Health Department Director Gina Uhing said in a recent press release with the City of Norfolk.
"The reality is that increasing case numbers and hospitalizations put people at risk and potentially threaten our ability to keep kids in school and businesses open," Norfolk Mayor Josh Moenning said. "What we've seen in recent weeks is not an encouraging trend. To stay healthy, care for our neighbors, and avoid renewed restrictions or shutdowns, we must stay vigilant about transmission of this virus." He said that means washing hands, wearing masks and social distancing.
There were 188 people with COVID-19 hospitalized in Nebraska as of Thursday, up from about 158 in mid-August.
During the week ending Sept. 12, the statewide positivity rate was 10.2%, slightly higher than the 9.2% positivity rate in mid-August.
Seventeen new deaths across Nebraska were recorded for the week ending Thursday, for a total of 457 coronavirus-related deaths in Nebraska since the pandemic began.
Douglas County's weekly case count and percentage of tests coming back positive had started to decline this month, an improvement that some believed was proof that Omaha's new mask mandate is working. County Health Director Adi Pour cheered those positive signs.
But Douglas County's positivity rate for this week was 9.5% as of Thursday, up from 7.4% in the previous week.
On Friday, 90 people with confirmed cases of COVID-19 were being treated at Omaha area hospitals, including 16 patients on ventilators.
Dr. Cliff Robertson, CHI Health's chief executive, said his hospital system has seen a "slow and steady decline" of COVID-19 patients requiring hospitalization, and fewer in intensive care units. That's likely due to a number of factors, he said: People may be showing up to the hospital less sick, and doctors are getting better at treating the new virus and are more conservative when it comes to placing patients on ventilators.
He reiterated what other doctors have said: Nebraska's coronavirus case count hasn't spiked dramatically, but it hasn't gotten significantly better, either.
"I think we're just going to need to accept the fact that this virus is going to be around for a while and we'll probably see these rolling waves of more virus, less virus, more infection, less infection, until we have some definitive way to stop replication of the virus," Robertson said.
In Lincoln, daily case counts have started to level off, officials said at a Friday press conference. Cases there increased over the last month as college students returned to campus and more inmates at the Nebraska State Penitentiary became sick.
Absent from the briefing was Pat Lopez, the director of the Lincoln-Lancaster County Health Department. She tested positive for COVID-19 on Tuesday after coming down with a sinus infection, the symptoms of which can be similar to the coronavirus.
Few clusters have been reported at workplaces or K-12 schools in Lancaster County — most transmission seems to be happening at social gatherings, said Scott Holmes, the environmental public health manager for the Lincoln-Lancaster County Health Department.
In Saunders County, more than 20 people so far have contracted COVID-19 after attending a social gathering on Labor Day weekend that drew an estimated 200 people, said Terra Uhing, the director of the Three Rivers Public Health Department. She declined to identify exactly what kind of party or gathering it was.
In the last two weeks, Saunders County has reported more than 120 new cases.
Uhing said schools in Dodge, Saunders and Washington Counties have been good about having teachers and students wear masks, and they haven't seen classroom transmission of the virus. But she said not enough people are masking up in public places or at social events.
"We know it's tough. We know people are, for lack of a better term, over it," she said. "But if people are sick, I need them to stay home. If they're tested, I need them to stay home."
---
Photos: Our best staff images of September 2020
Pence arrives
Football Sunset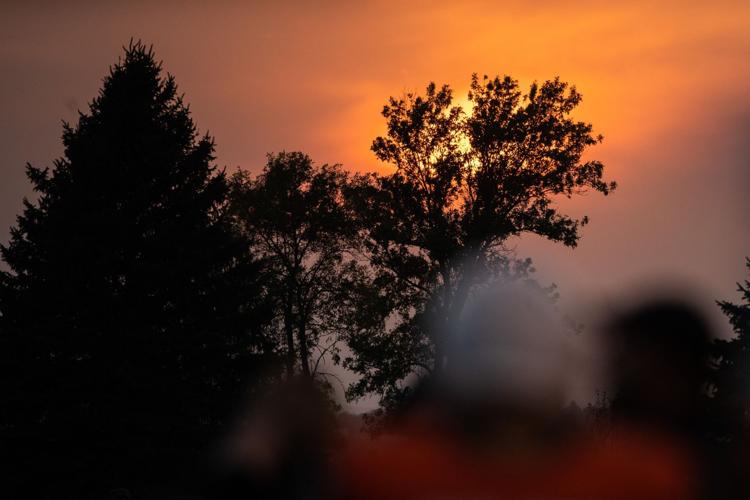 Jump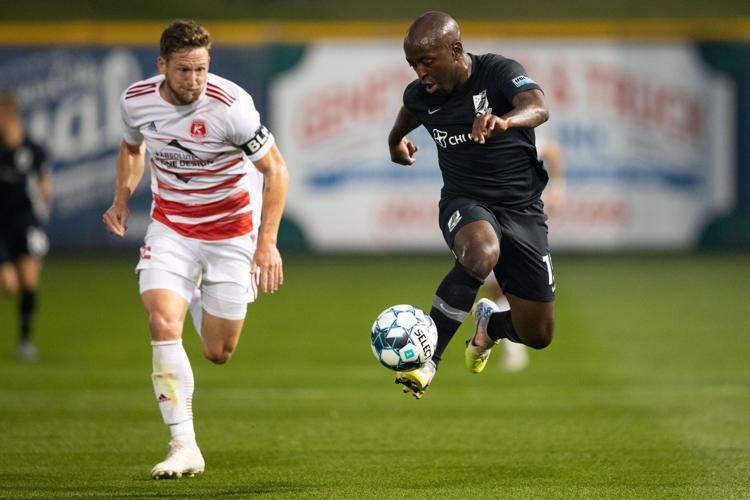 Meal Time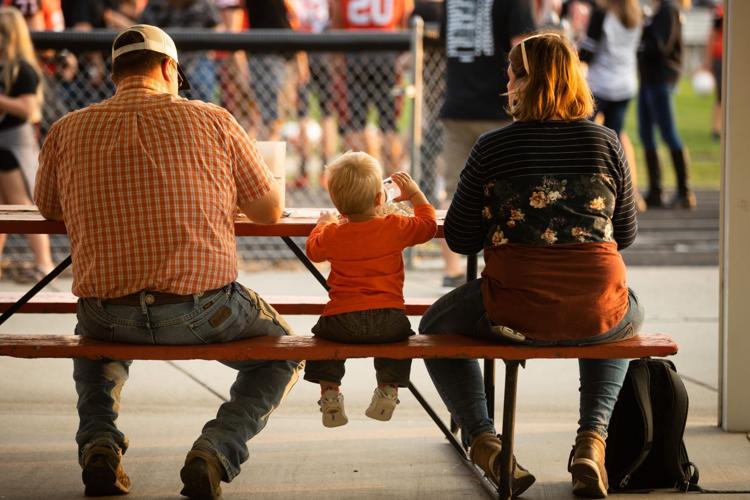 Campaign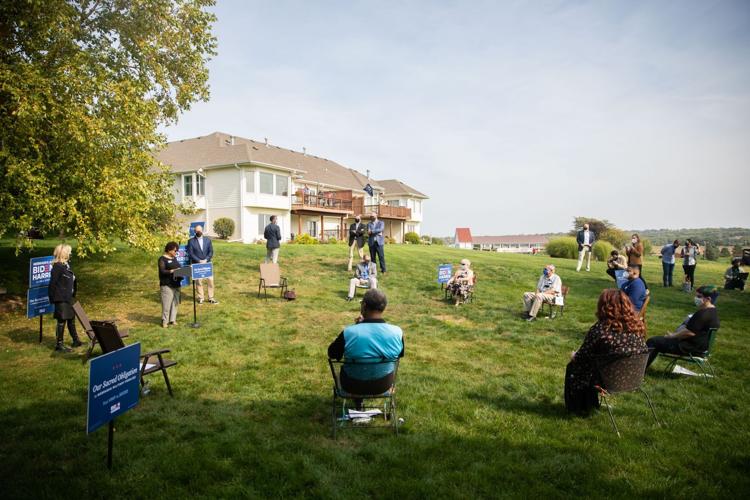 Spider Web
Union Omaha New England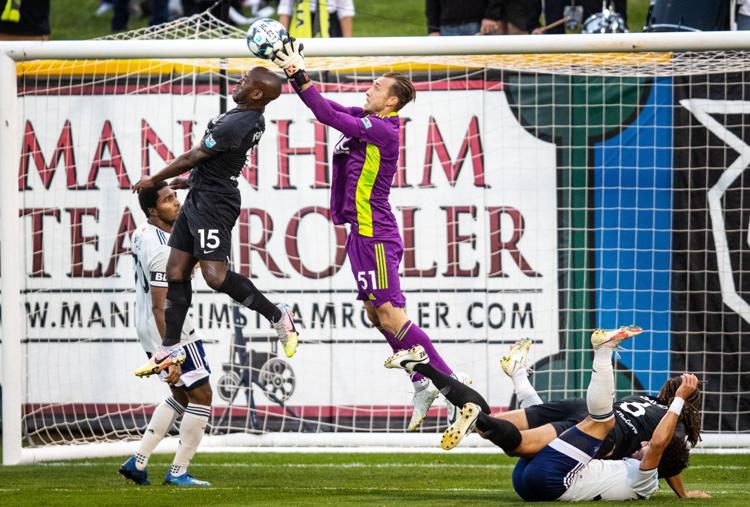 Monarch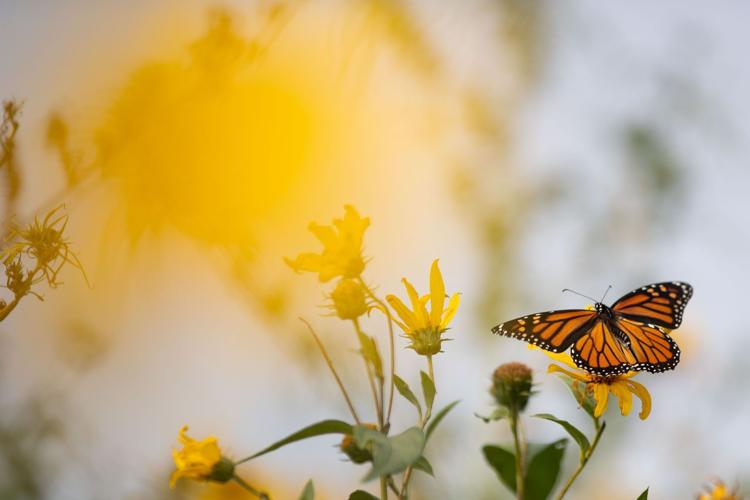 Library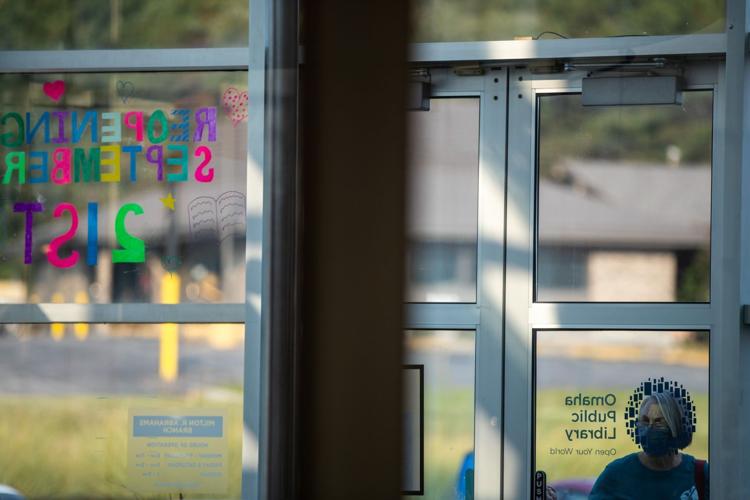 Millard South Bellevue West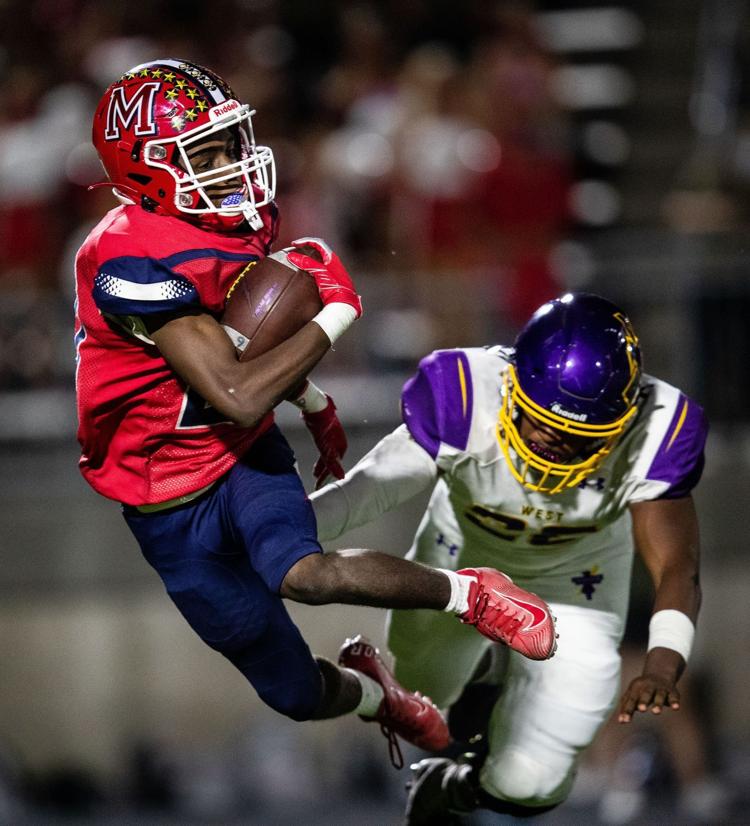 Twirl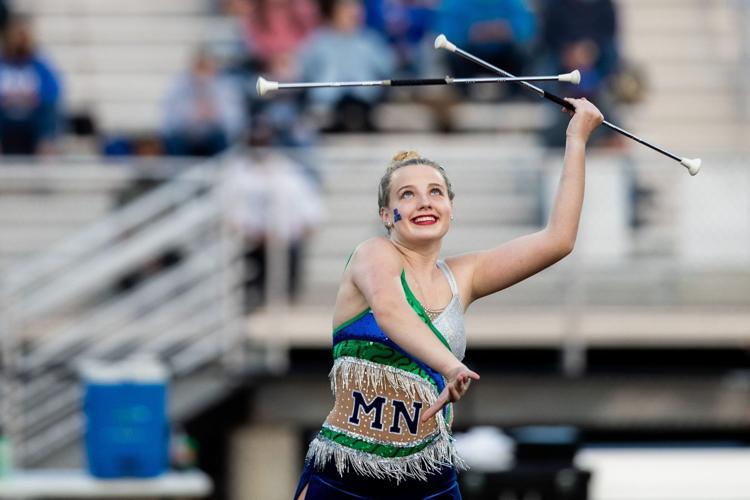 Balance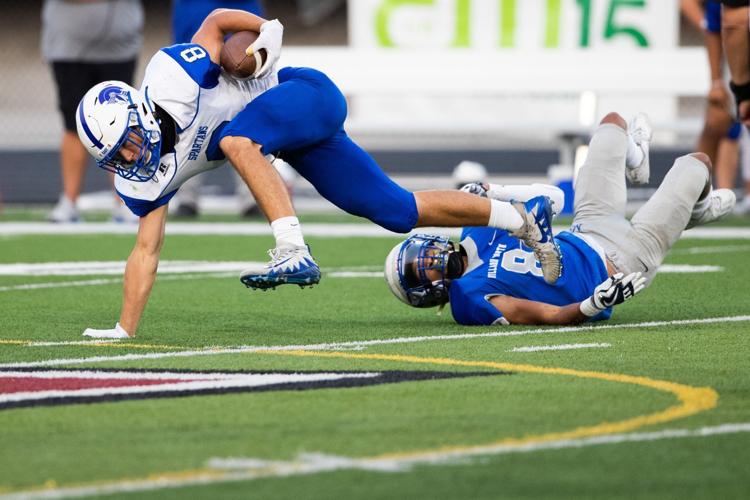 Grand Jury
Grand jury reaction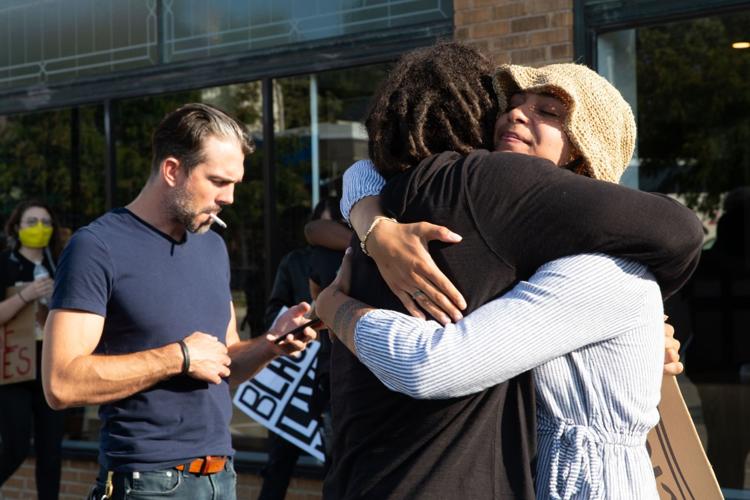 Focus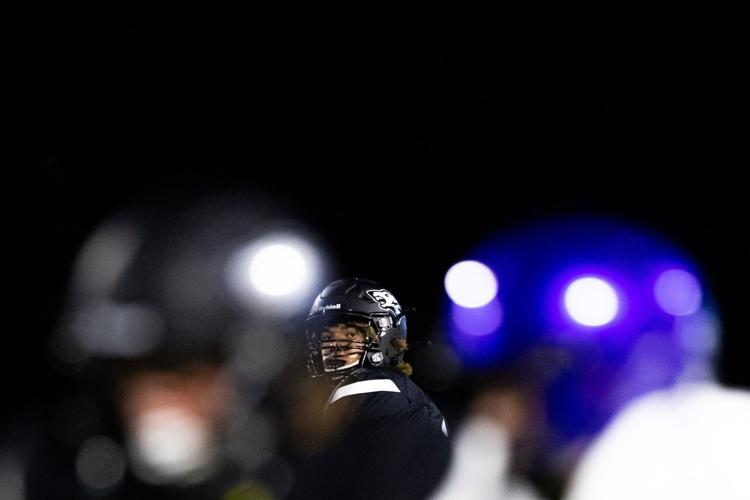 Sept. 11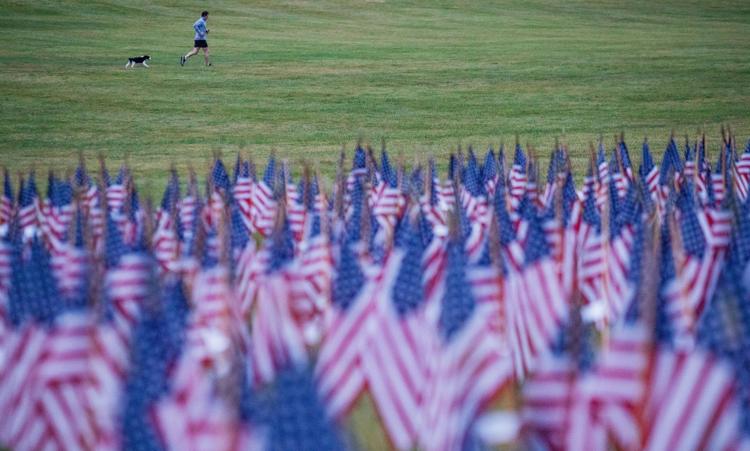 Sept 11 Taps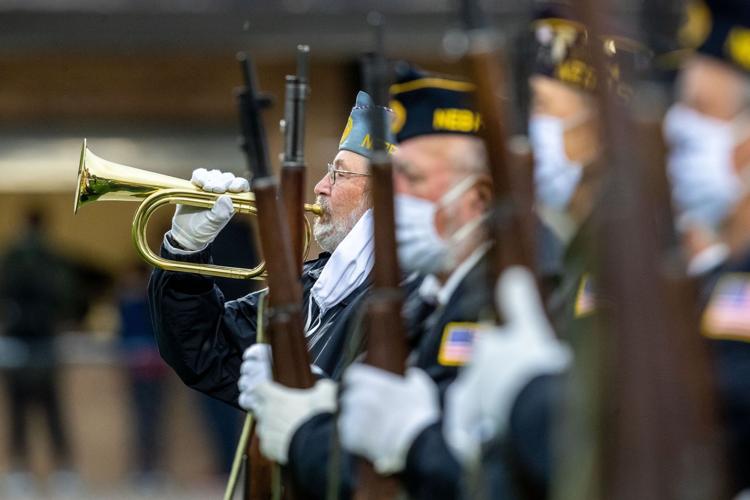 Elkhorn-Waverly high school football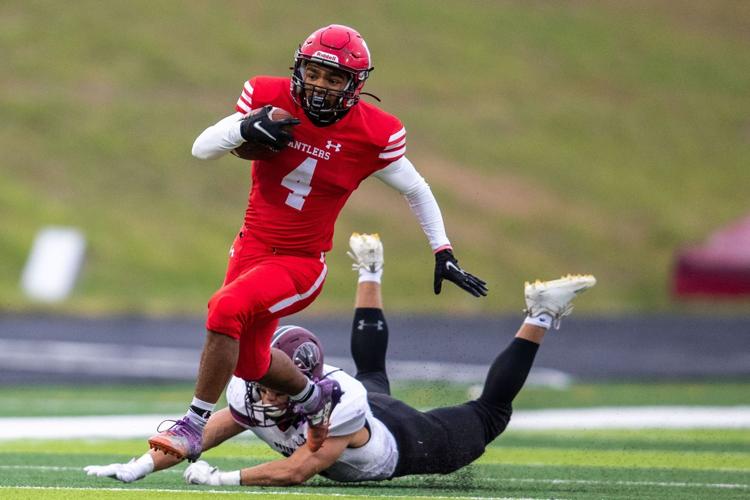 Flu Shots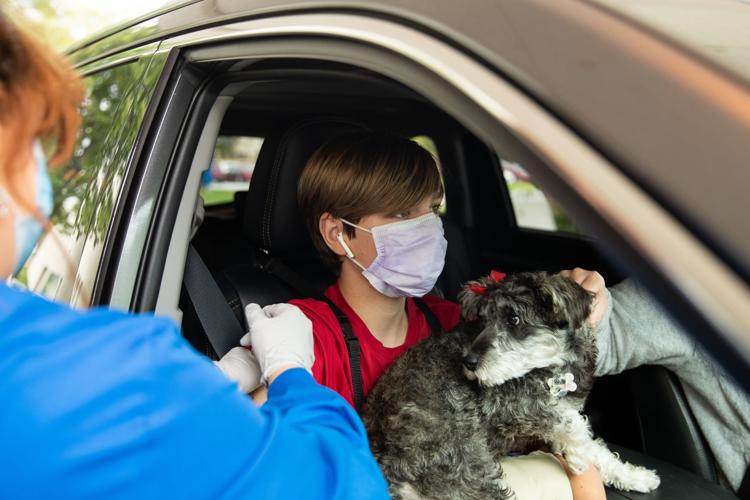 September Images 1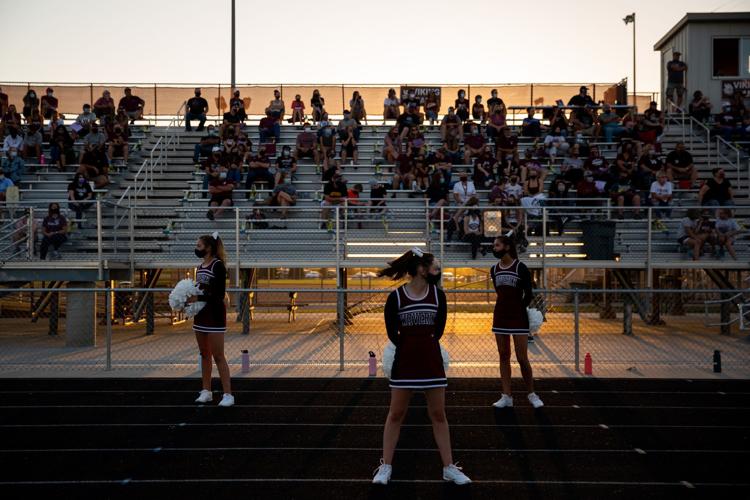 September Images 2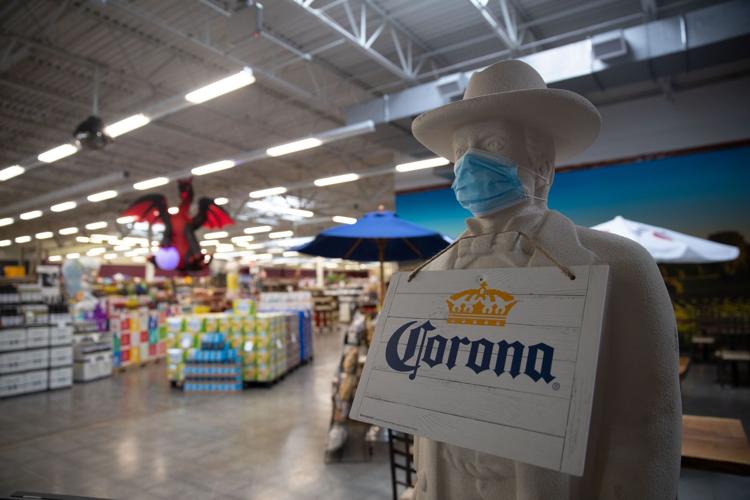 September Images 3
September Images 4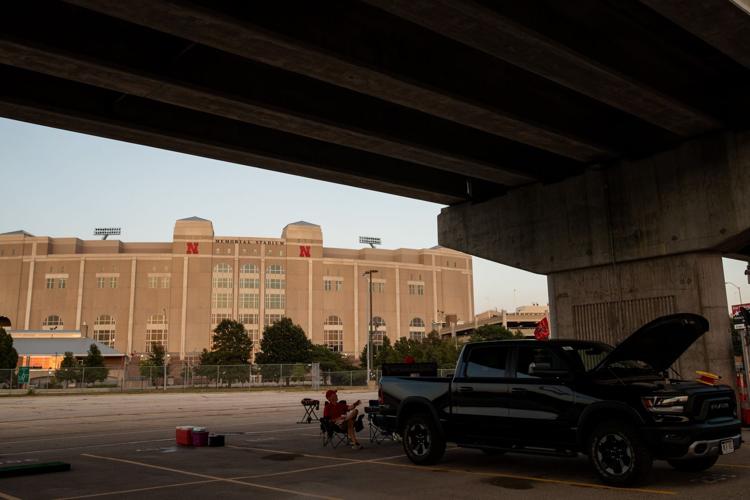 September Images 5
September Images 6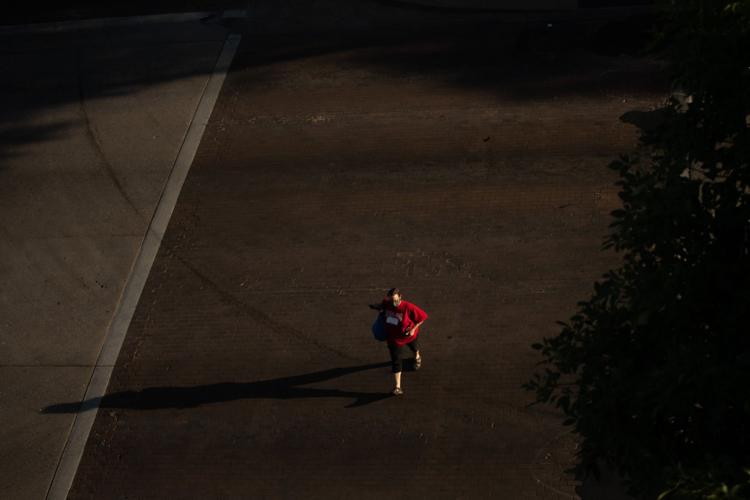 September Images 7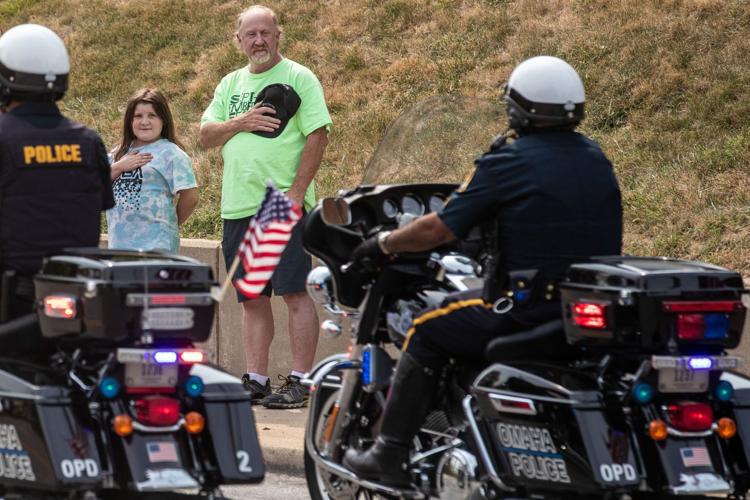 September Images 8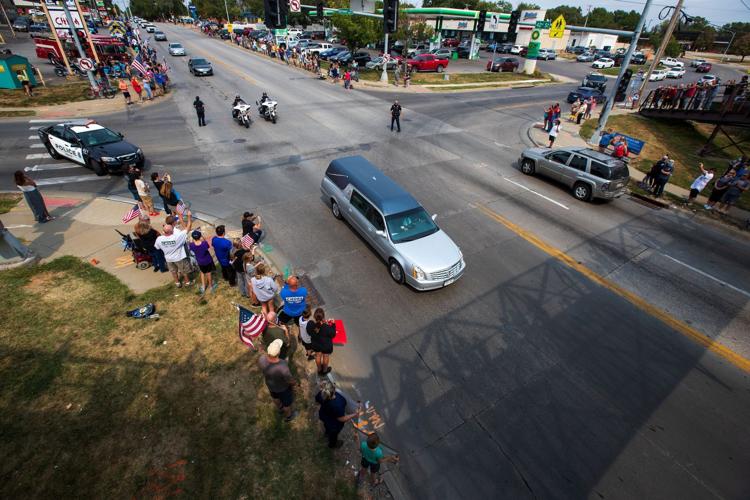 September Images 9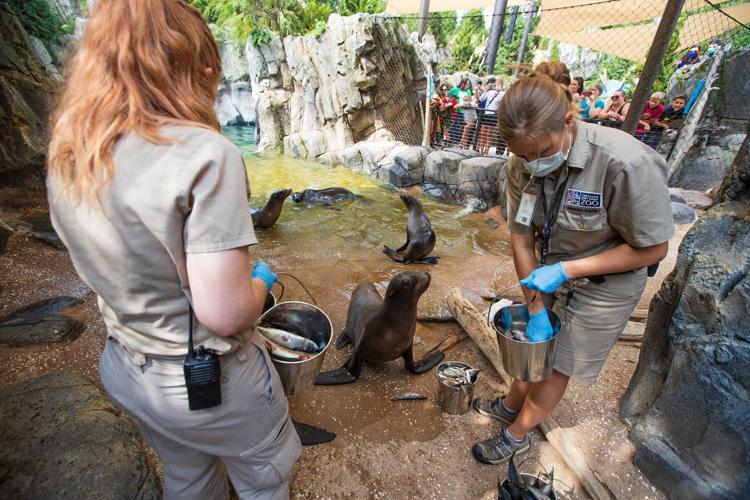 September Images 10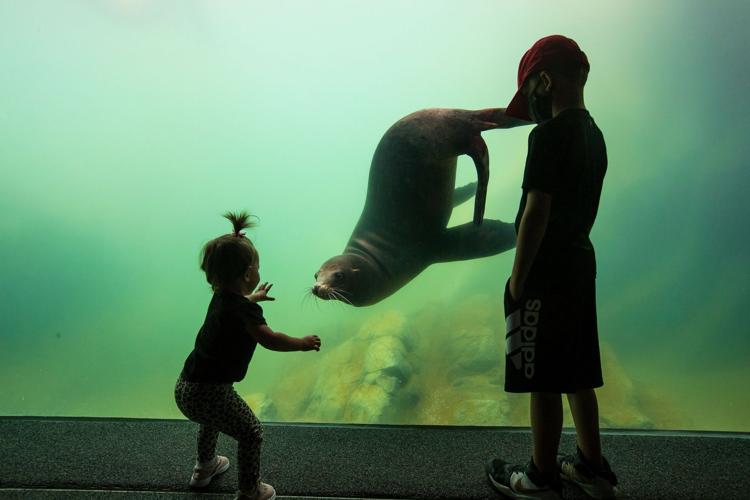 September Images 11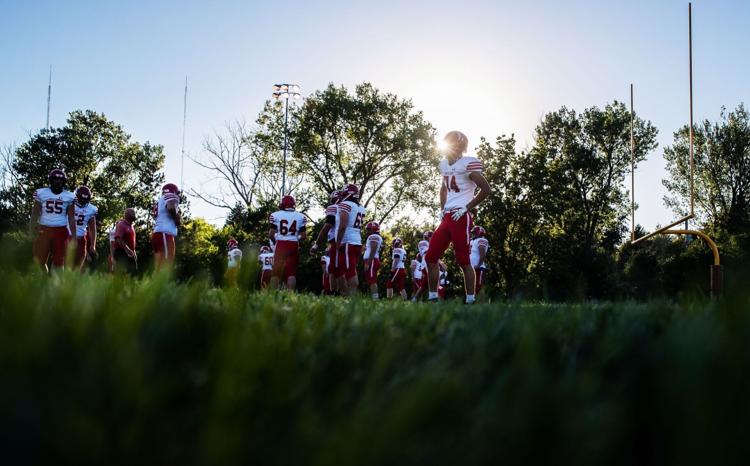 September Images 12
September Images 13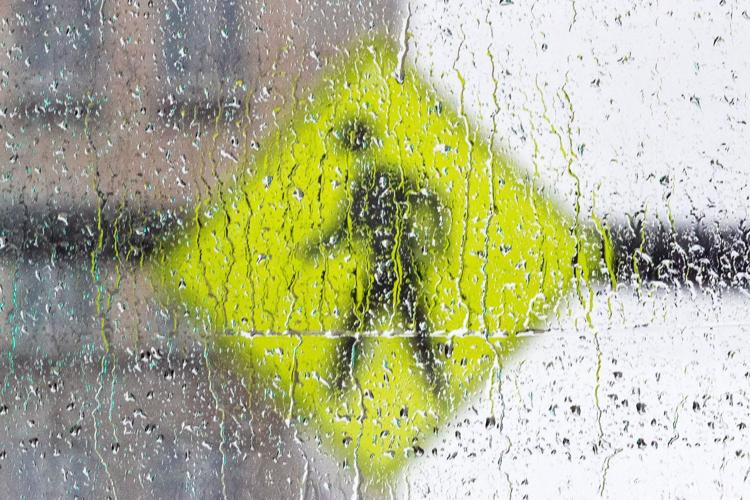 September Images 14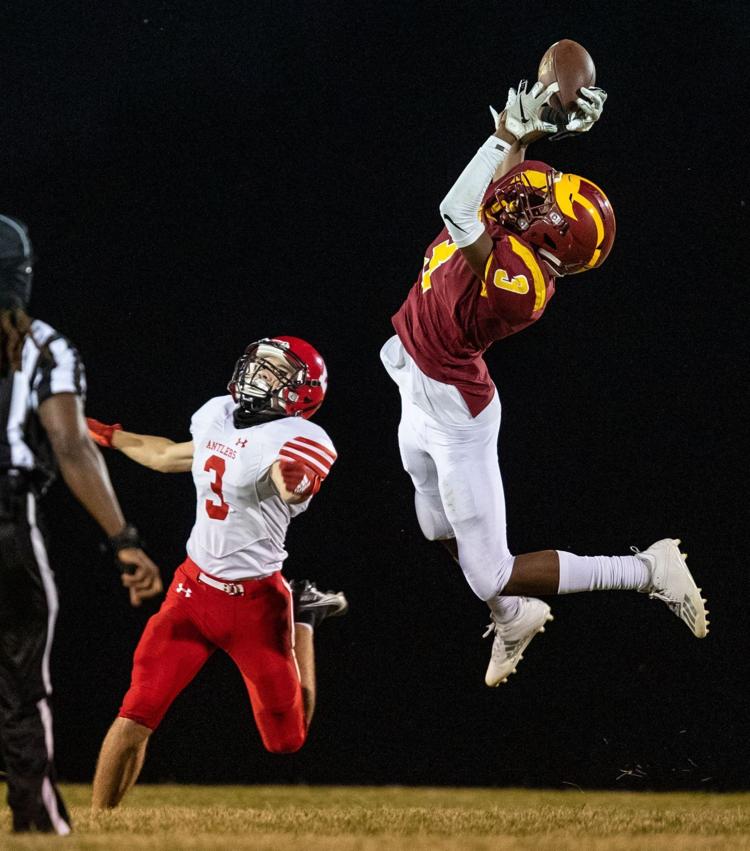 September Images 15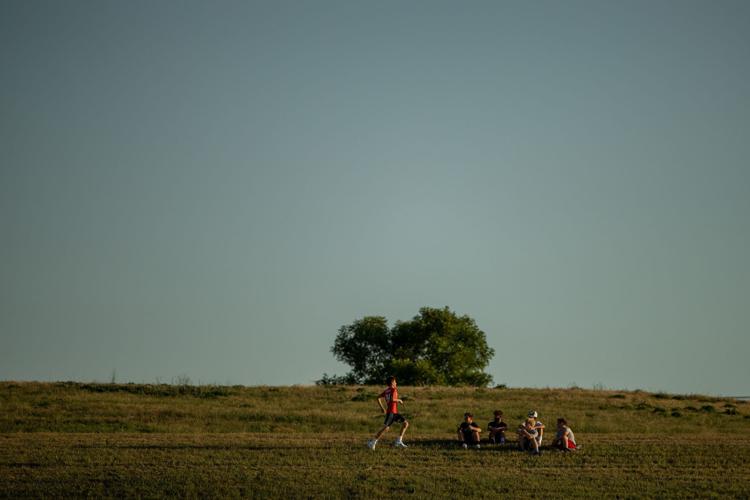 September Images 16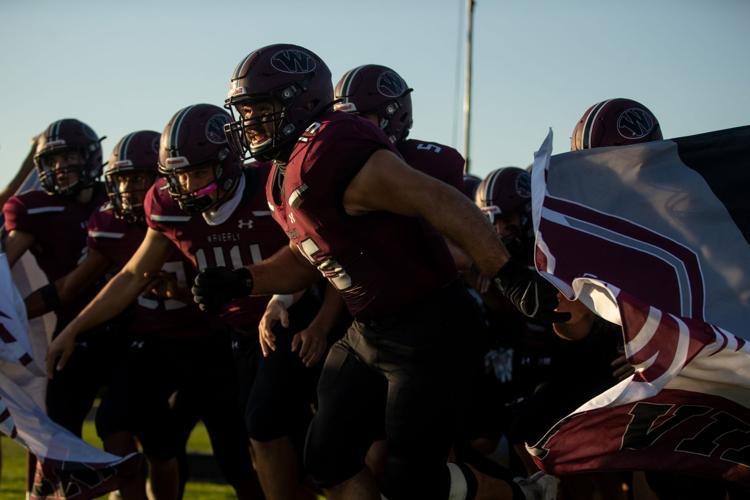 September Images 17