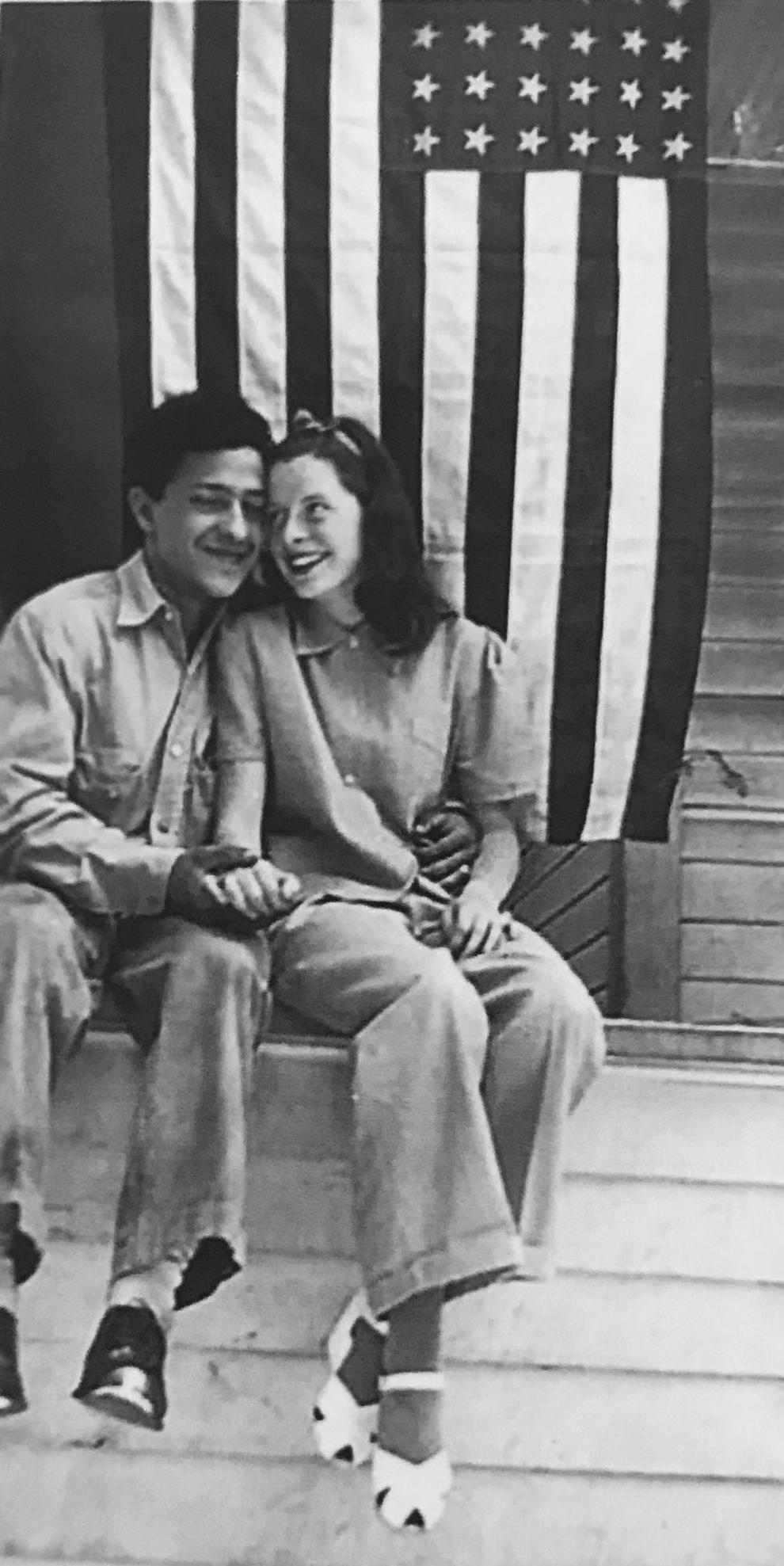 Across the miles and the years, tender words written in postcards and letters bring to life the love shared by Buster and Adrienne (Troy) Bonacci.
The couple started their life together while the world waged war. They met on New Year's Eve 1939 at Adrienne's sister's house and married two years later, on Oct. 26, 1941.
He was a 20-year-old Italian with jet black hair, and she was 16 years old, Irish Welsh with fetching red hair and blue eyes.
After a year of married life and the birth of their first child, Bonacci was drafted into the Army on Nov. 25, 1942, and shipped to Camp Kohler, California, for basic training. He eventually served in the Pacific Theater during World War II.
They corresponded the entire time.
"I'll write more tonight ..."
"Save these postcards of views (of California) and someday we can make a booklet ..."
"I sure hope some day we can both see all this together ..."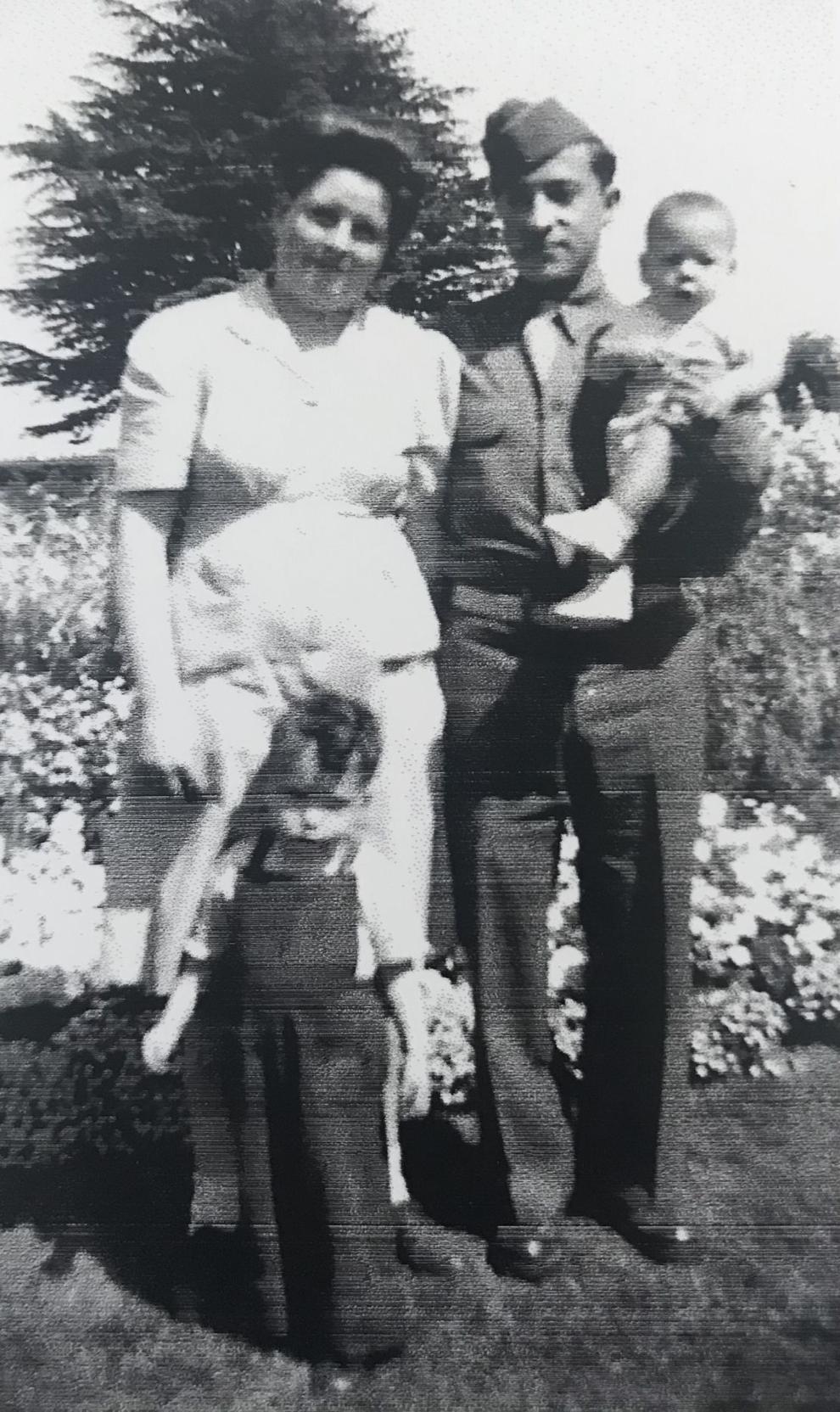 While Bonacci, an Army mechanic, was spared the horrors of combat, he was in harm's way like others in the Pacific, and he experienced what all service members endure, the deep ache of being separated from loved ones. As the country marks Veterans Day, his family's story is a reminder of the personal sacrifices made by military members.
The couple missed each other so much that Adrienne Bonacci followed her husband to the West Coast by bus, their infant son in tow. The now-widowed Bonacci still recalls July 7, 1943, when he heard his sergeant say: "Hey, Bonacci, some woman with a child at the bus station is looking for you."
"(My dad) was smitten with her," the couple's second son, Buster Jr., said of his mother. "There's this smile on his face when he thinks of her. My mom was so beautiful."
Adrienne Bonacci died Dec. 4, 1986.
In the 1940s, the military didn't provide housing for soldiers or families, so Bonacci and his wife moved from one spartan place in California to another. When Bonacci was transferred to Washington state, his wife and son followed by catching a ride with another military family at a cost of $15 (the equivalent of about $225 today). "It was worth a million to me and my wife," he recalled in a family memoir.
The couple had Buster Jr. in Washington. When Bonacci was sent overseas, his sergeant covered the cost for Bonacci's family to return to Omaha. That endeared the sergeant to Bonacci, and the two were lifelong friends.
Bonacci served three years in the Army, with his final one, 1945, in Hawaii, the Marshall Islands, the Caroline Islands, Okinawa and Korea. It was the last year of that bloody war.
A child of the Depression, Bonacci knew what it meant to go hungry and be mistreated. (As olive-skinned Italians, the Bonaccis weren't considered "white," and they didn't receive the same share of coal and food rations as their similarly poor "white" neighbors.)
That wasn't far from his mind as he watched starving Koreans scavenge for food after he and another soldier emptied a dump truck at a trash site. The soldier driving the truck told Bonacci "hit them with a broom," according to his journal entry. "I said 'Heck no, they are hungry, let them eat.' "
After being discharged in Korea, he returned to Omaha and was home by Dec. 17, 1945. Back home, he worked for years as a mechanic.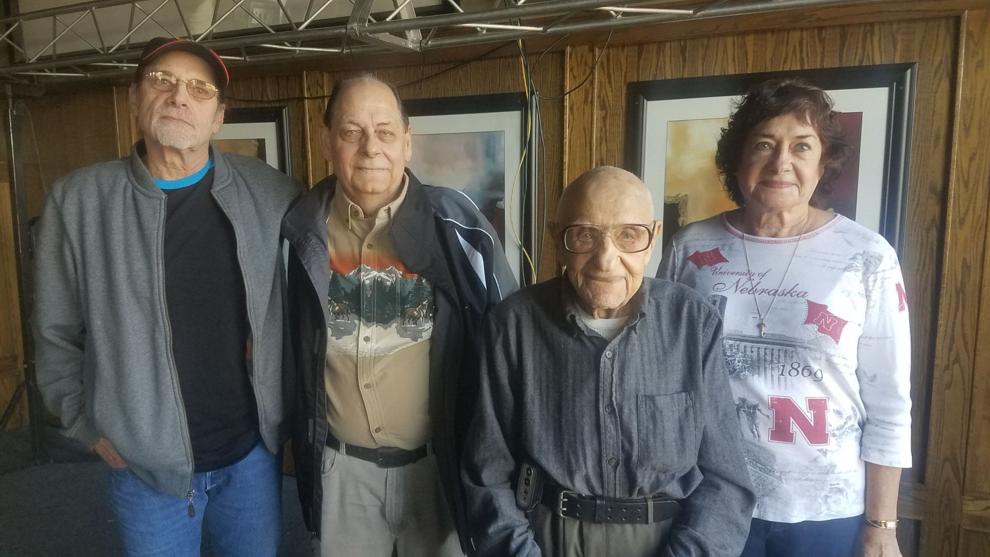 The couple had five children, John, Buster Jr., Adeline, Jacque and Gina. Gina died in 2014.
Bonacci turned 101 in October, and his family held a drive-by birthday celebration for him. He still lives in the home he shared with his wife, near 31st and Manderson Streets. He'll spend Veterans Day with his cat, Snoopy, while enjoying visits from family.
Before Adrienne died, she wrote this about her husband: "He is a grand fellow. I fell in love with him the first time I saw him. I am still very much in love with him and always will be. He is a darling."
Honoring our heroes: A gallery of Nebraska veterans
Honoring our heroes: Nebraska veterans and their service.