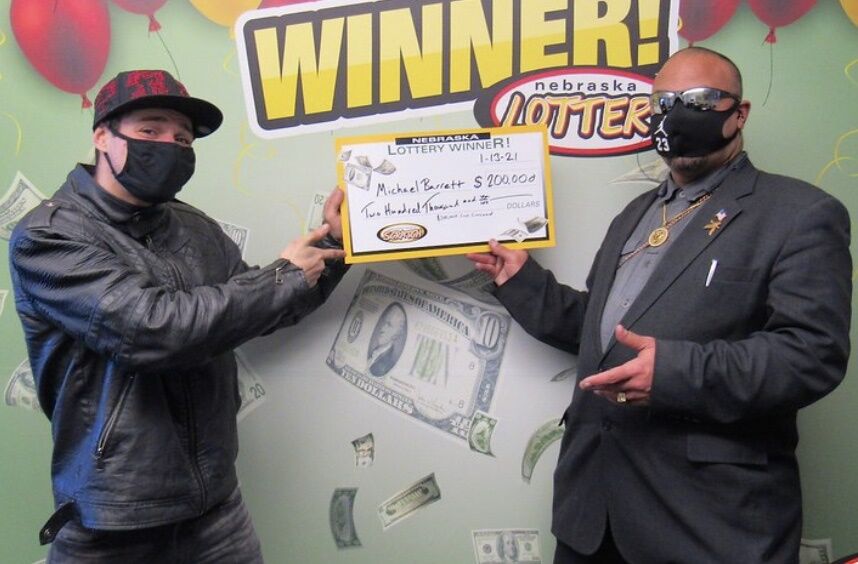 With no grand prize winners since September, the multistate Powerball and Mega Millions lottery jackpots have swollen to a combined $1.5 billion for this week's drawings.
The Powerball jackpot grew to an estimated $730 million after no one matched all five numbers and the red ball in the drawing on Saturday night. No one beat the odds in Friday's Mega Millions drawing, so that jackpot grew to an estimated $865 million.
The Mega Millions prize for Tuesday's drawing will be the third-largest in U.S. history, while the Powerball drawing Wednesday will be the fifth-largest.
Most winners choose a lump-sum cash prize, which for Powerball would be $546 million and for the Mega Millions jackpot would be $638.8 million.
The largest prizes in nearly two years have sent sales of tickets for both games soaring, said Neil Watson, a Nebraska Lottery spokesman.
Nebraska lottery outlets sold almost 500,000 worth of Powerball tickets last week, more than triple the volume from the week ending Dec. 12. And Mega Millions sales last week totaled slightly less than 410,000 tickets, four times as much as a month earlier.
While no one has beaten the astronomical odds against winning the giant Powerball and Mega Millions jackpots (1 in 302 million for Mega Millions; 1 in 292 million for Powerball), lucky Nebraskans and Iowans have won several smaller prizes in local games lately.
Last week, Michael Moody of Purdum claimed a $140,000 Nebraska Pick 5 prize he won in the Nov. 30 daily drawing. Moody told lottery officials that he typically plays two tickets with five plays each, using the birthdays of family members. On this day, he matched all five numbers (8, 24, 27, 29 and 33) on one ticket and four on another.
He said he plans to use some of the winnings to help put up a new building for the volunteer fire department in Purdum, an unincorporated village of just 21 residents in north-central Nebraska.
"It's a small town," he said. "It'll go to a good cause."
Michael Barrett of Omaha also said he plans to use part of his lottery winnings for a good cause. Barrett last week claimed the top prize in the $200,000 Cash Crossword scratch-off ticket game. He told lottery officials that he plans to give some of the money to a homeless shelter.
Ashley Martin of Lincoln, who won $200,000 in the Ultimate Bonus Crossword scratch-off game.
Shannon Duntz of Clatonia, winner of $50,000 in the Money Bag Multiplier scratch-off game.
Gena Walker of Red Oak, Iowa, who won the sixth top prize in the Iowa Lottery's "Struck By Luck" scratch-off game.
One intriguing batch of winning tickets for the calendar-themed MyDaY game, all sold last week at the same Hy-Vee store in Fremont, hasn't yet been claimed.
The daily prize is worth $5,000. Seven tickets containing a total of 15 identical plays were purchased at the Hy-Vee on East 23rd Street. Each play matched the winning month (12), day (29) and year (95). The total prize is $75,000.
This report includes material from the Associated Press.
---
Our best Omaha staff photos of January 2021
so that jackpot grew to an estimated