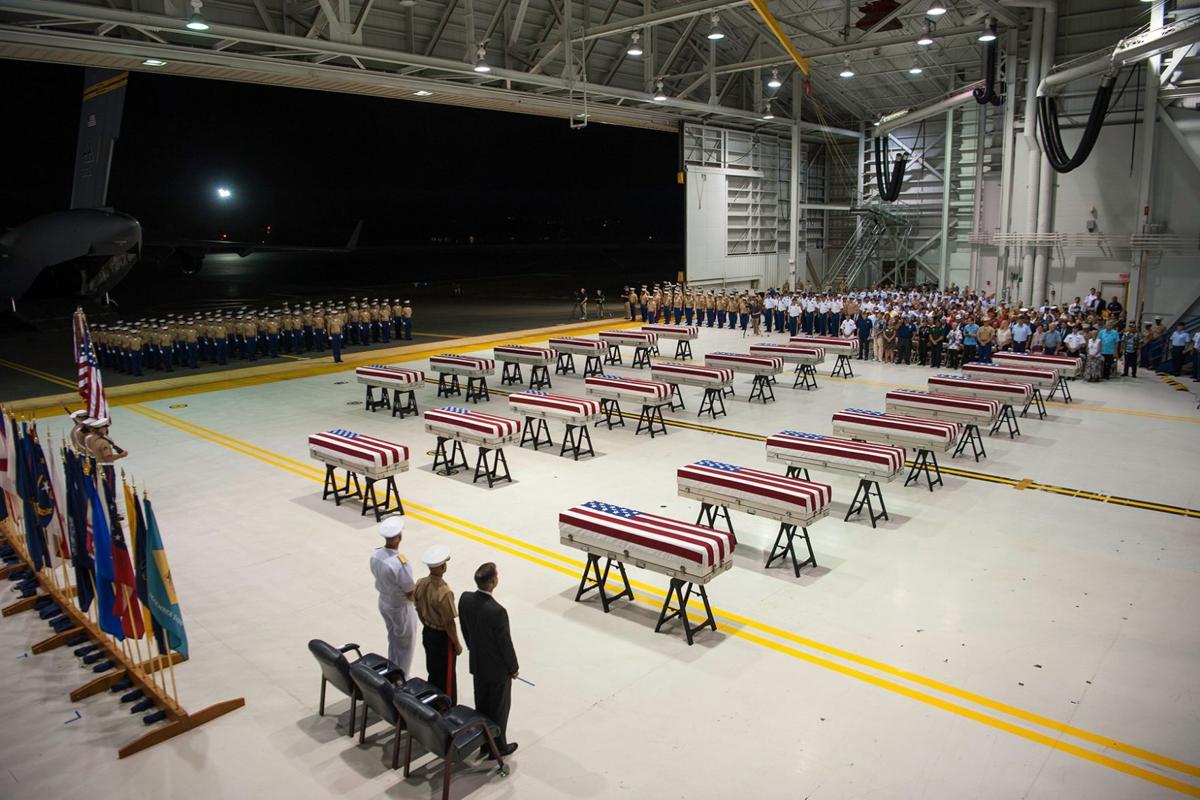 When Jack Langan was a little boy, he used to climb up to the attic of his family's farmhouse near Columbus, Nebraska, and look through the stuff in an old trunk.
The trunk held military memorabilia from his father's service in World War II. But what interested Jack most was the photo of the uncle who shared his name, Pfc. John Paul "Jack" Langan, and a Marine Corps book about the battle of Tarawa in the Pacific.
That's the battle in which Uncle Jack died at age 18.
Pfc. Langan's body was hastily buried by his fellow Marines. Like half of the 1,069 Americans who perished during close-quarters fighting Nov. 20-23, 1943, his remains were never identified after the war.
"I came to imagine my uncle's plight," said Langan, who lives in Omaha. "I guess I came to think of him in the same manner I thought about the (Marines) who had raised the flag at Iwo Jima."
Now almost eight decades later, Pfc. Langan's remains will come home to rest — thanks to the efforts of a nonprofit that has spent years searching for the lost graves of Tarawa and the Defense Department agency tasked with identifying the bodies of those who went missing in America's 20th century wars.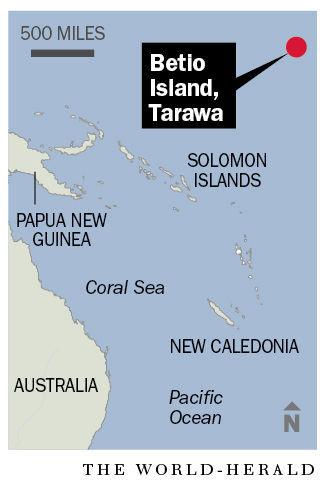 A DNA match from Pfc. Langan's namesake nephew, as well as the last of his seven siblings, confirmed the identity in July. It was announced late last month.
"It is totally amazing that, 77 years later, they found him," Jack Langan said. "When they told me, I started to tear up."
It's an unlikely homecoming for the young Marine, whose childhood was touched by tragedy.
He was the sixth of eight children born to Edward and Mary Langan of Platte Center, Nebraska.
Mary, known to family as "Minnie," died in 1936 of complications from diabetes, when Jack was just 10. Within two years, Edward Langan moved to Idaho, leaving his children behind.
"The authorities were talking about splitting them up," said Jack Langan, now 73. "Their dad basically just took off."
The three oldest, Martha, Arnold and Harvey — who were 19, 18, and 16 when their mother died — kept the family together as best they could.
Harvey and another brother, Alvin, headed west to find work and eventually settled in California. Dolores, who was 15 when her mother died, later became a beautician in Columbus. When Arnold and his wife, Stella, were married in 1939, they took in Jack and his two youngest brothers, Kenny and Don.
The family's heartaches weren't yet over.
In 1940, Martha, 23, who was married with a 1-year-old son, splashed kerosene on her nightgown while lighting a stove. The fabric went up in flames. She died, on Valentine's Day, from the resulting burns.
In his brother's home, Jack Langan grew into a solid athlete while attending St. Joseph's High School in Platte Center. But after the U.S. entered World War II, the military gave him an opportunity to support himself. He enlisted in the Marine Corps on Nov. 26, 1942 — two months shy of his 18th birthday.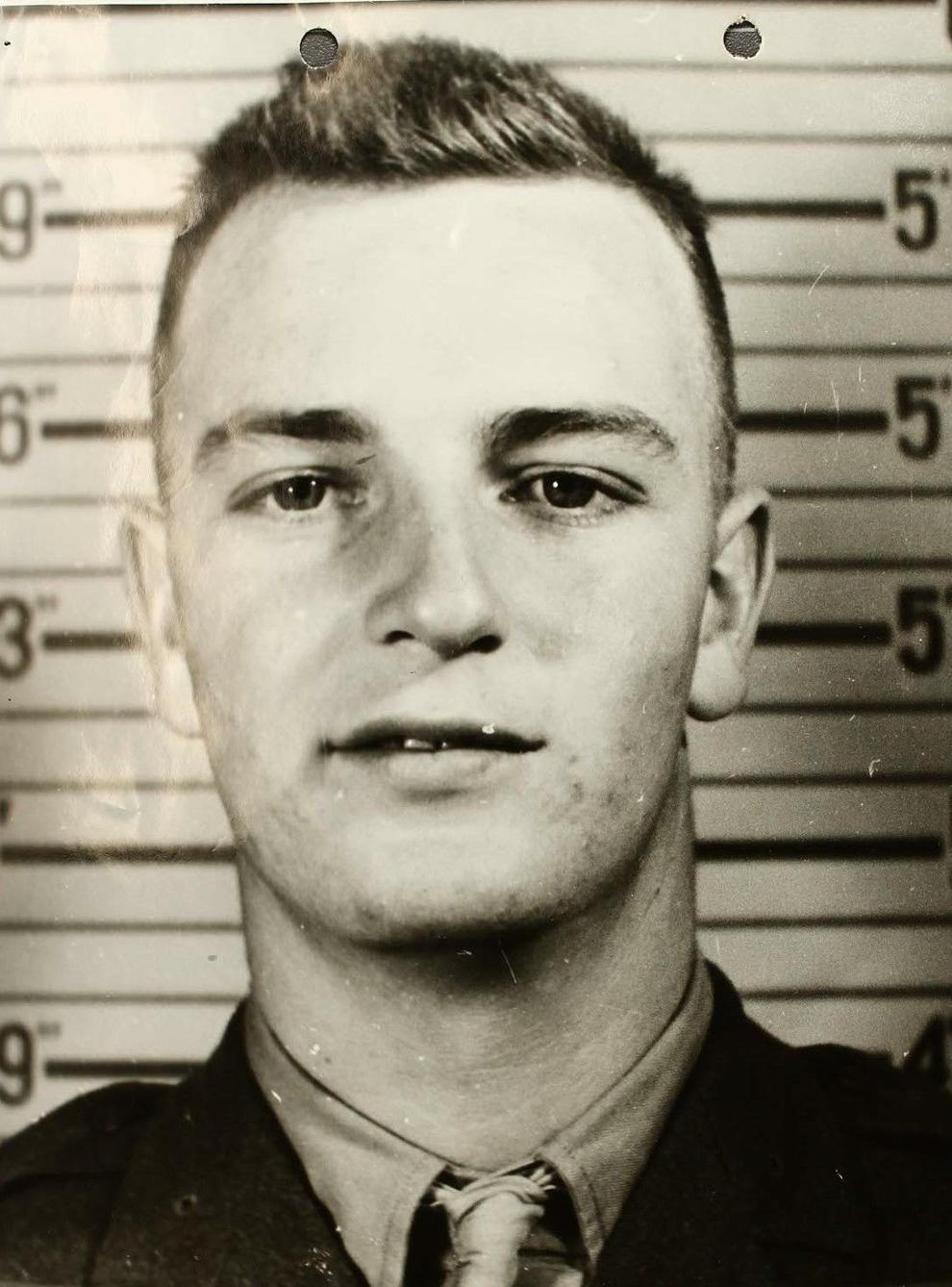 After training at Camp Pendleton in California, Langan was assigned to the 1st Battalion, 6th Marine Regiment. 
He joined up with the unit in New Zealand. On Nov. 21, 1943, the unit took part in an amphibious assault on the island of Betio in the Tarawa atoll (now called Kiribati), about 2,500 miles southwest of Hawaii.
Betio is impossibly small, barely 2 miles long and 800 yards wide — less than half the size of Boys Town.
But the Japanese had built an airstrip there, and the Marines needed it. Victory would be a critical step in the "island-hopping" campaign across the central Pacific toward mainland Japan.
The U.S. landed 18,000 Marines against fewer than 5,000 defenders.
Langan's unit embarked at Green Beach, on the west end of the island, and fought their way east. They met fierce resistance from the Japanese, who faced annihilation. Only 146, mostly conscripted Korean laborers, were eventually taken alive.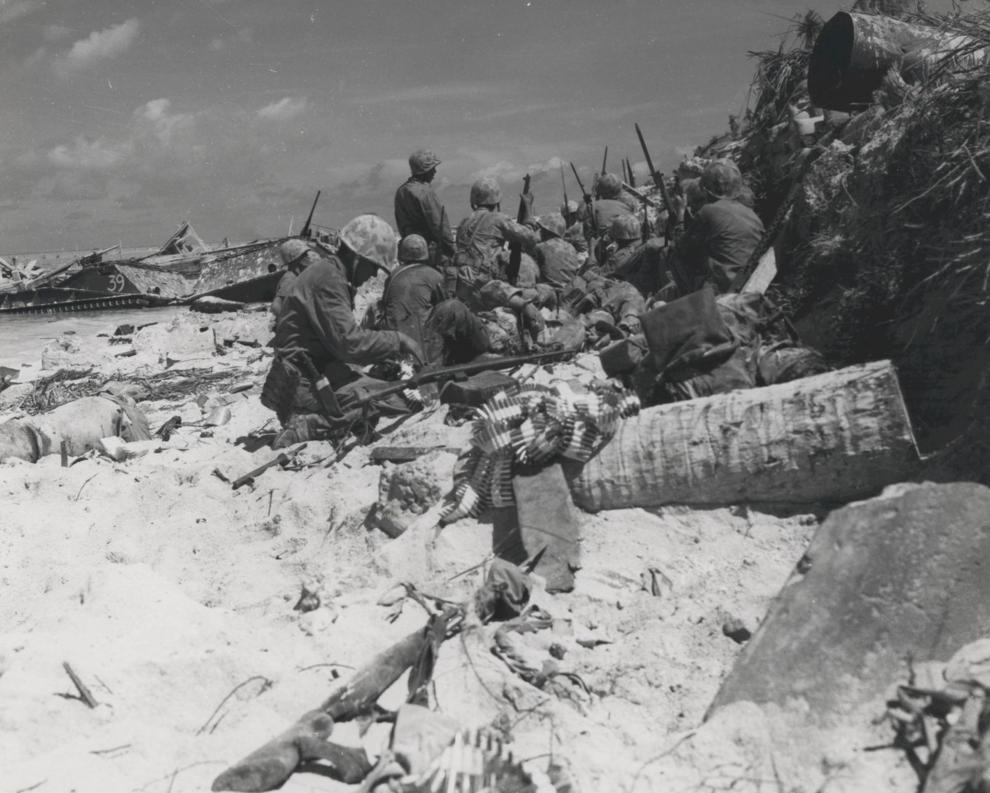 About noon on Nov. 22, Langan volunteered to take water to some Marines who were pinned down. As he stood up, he was hit in the head by Japanese machine-gun fire, according to a letter the family received from one of his Marine Corps buddies.
"He died immediately and did not suffer one bit," the Marine wrote.
The family held a funeral Mass for Langan in Columbus in January 1944. His father returned from Idaho and accepted his medals, including a Purple Heart, Combat Action Ribbon and several campaign medals.
Arnold Langan, who had left Nebraska to join the Navy in 1943, returned home after the war and went to work for Union Pacific. When Stella gave birth to a son (their fifth of six children) in 1947, he was named for Jack, the missing brother.
The younger Jack didn't hear much about the war or his lost uncle while he was growing up.
"I always knew I was named for him," he recalled. "But (the war) was a subject I don't think people liked to talk about."
Some family photo albums answered a few questions. And there was always his father's military trunk in the attic.
His Aunt Dolores had a vague idea that Pfc. Langan had been buried in Hawaii as an "unknown" — which did happen with some of the missing from Tarawa. But the family never heard anything more. During the 1990s and 2000s, all but one of Uncle Jack's siblings had died. Hardly anyone still living had a memory of him.
"I realized that his body probably would never be recovered because of all the chaos during the initial hours of battle," Langan said.
Then in 2014, out of the blue, a forensic genealogist contacted Don Langan, then living in Grand Island, the missing Marine's last living sibling. The genealogist, Jennifer Morrison, put Don and Jack Langan in touch with the Marine Corps POW/MIA recovery section.
Don and Jack donated DNA samples, and Jack learned more about what had happened on Betio after the end of the battle.
For the rest of the war, Navy construction battalions, called Seabees, occupied the island. They reorganized the cemeteries to make way for necessary construction, beautifying them and erecting memorial markers.
But when the Seabees put up grave markers, they didn't necessarily move the actual graves. And they memorialized all the more than 1,000 dead with markers, whether their bodies were recovered or not.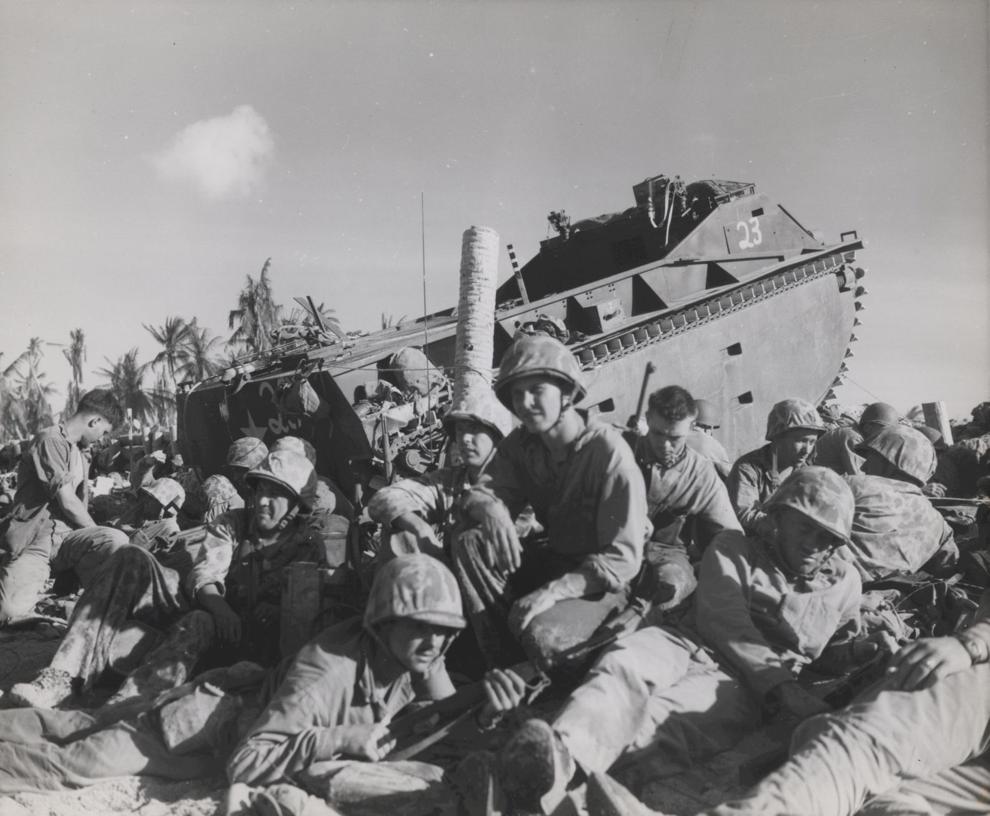 For example, a marker for Pfc. Langan was placed in a cemetery on Betio — but on the opposite side of the island from which he was actually buried.
In 1946, an Army grave registration unit came to the island. Working from rudimentary burial maps, its members disinterred remains from the battlefield cemeteries and placed them in a single larger one. Later, those remains were again disinterred and sent to Hawaii for reburial at the National Memorial Cemetery of the Pacific in Honolulu.
But the mismatching of graves and markers left the grave registration unit with a nearly impossible task. To complicate matters, few of the remains had any identification.
Between 1946 and 1949, the Army recovered 523 sets of remains from Betio and identified about 400. They buried the rest in Hawaii as "unknowns."
Though records indicated that Pfc. Langan had been buried in Row D of Cemetery 33 on Betio, that row was never found. On Oct. 7, 1949, a military review board declared his remains to be "non-recoverable."
Almost 60 years later, in 2008, members of a Florida-based nonprofit called History Flight Inc. began surveying Betio for graves after studying archival maps. They identified at least five possible burial sites. They shared their findings with JPAC, a predecessor organization to the Defense POW/MIA Accounting Agency.
Since then, JPAC or DPAA teams have visited every year to conduct surveys or excavate cemetery sites. Almost 100 sets of remains have been recovered from the island. They have also disinterred Tarawa "unknowns" from the cemetery in Honolulu.
History Flight surveyors finally found the Row D remains in 2019, and the DPAA recovered them. Twenty-two caskets arrived at the agency's Hawaii laboratory in July 2019. (The DPAA's other identification lab is at Offutt Air Force Base.)
Langan's identification is one of 18 of the Row D group announced so far.
For Jack Langan, bringing home his uncle's remains will complete a circle. But his Uncle Don — Pfc. Langan's last surviving sibling, six years younger — won't be there to see him buried. He died in 2017.
Because of the COVID-19 pandemic, no burial date has yet been set. After 75 years resting in the sands where he fell in battle, Pfc. Langan will be buried next to his mother and two siblings in Platte Center. In Nebraska soil.
Jack Langan said he was surprised at the emotion he felt to learn that his uncle had been found.
"After all these years, does it matter?" he said. "What I found is, yes, it does. It closes a chapter."
---
Our best staff images of October 2020
Photos: Our best staff images of October 2020
Turtle Voting Power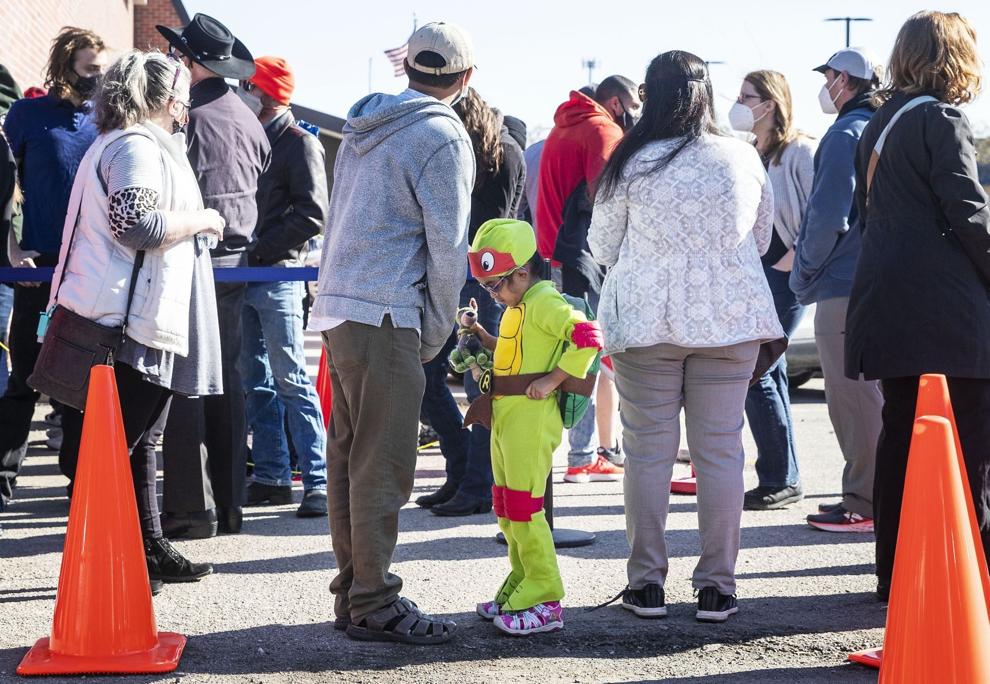 Early Vote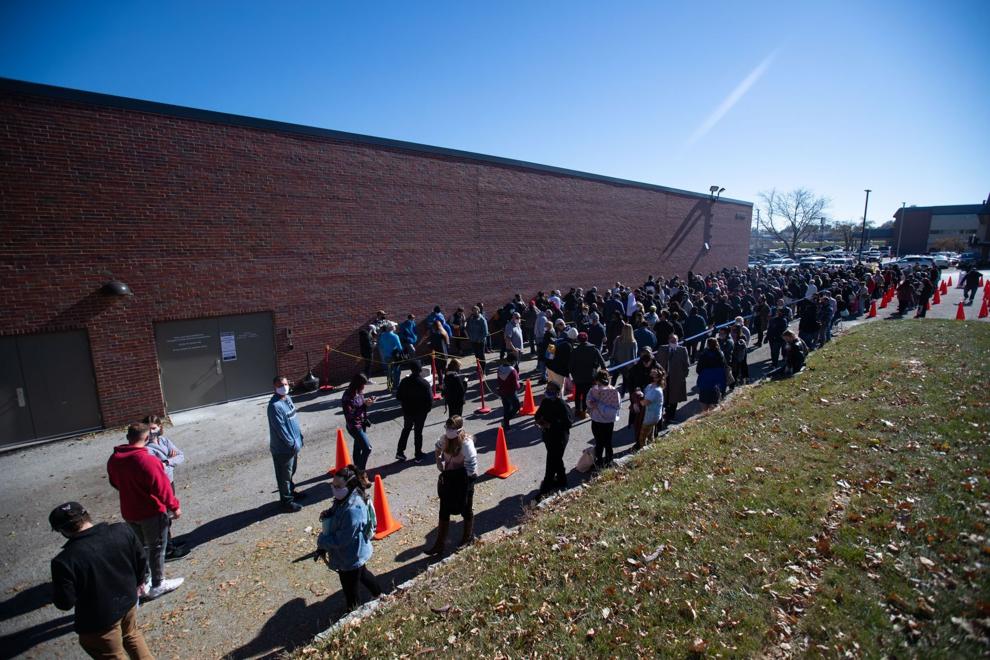 Flex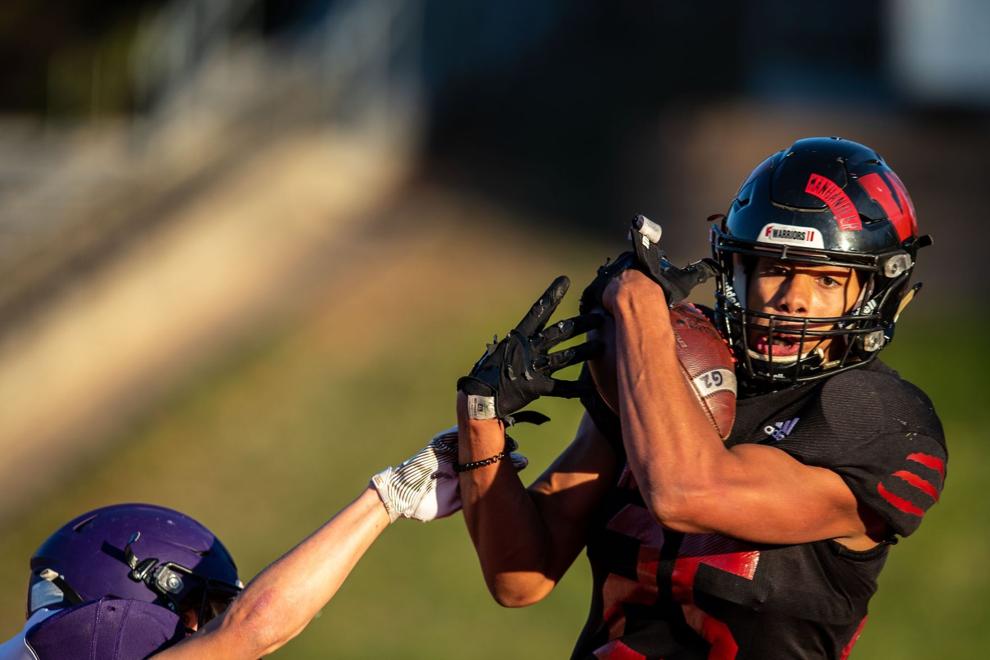 Pass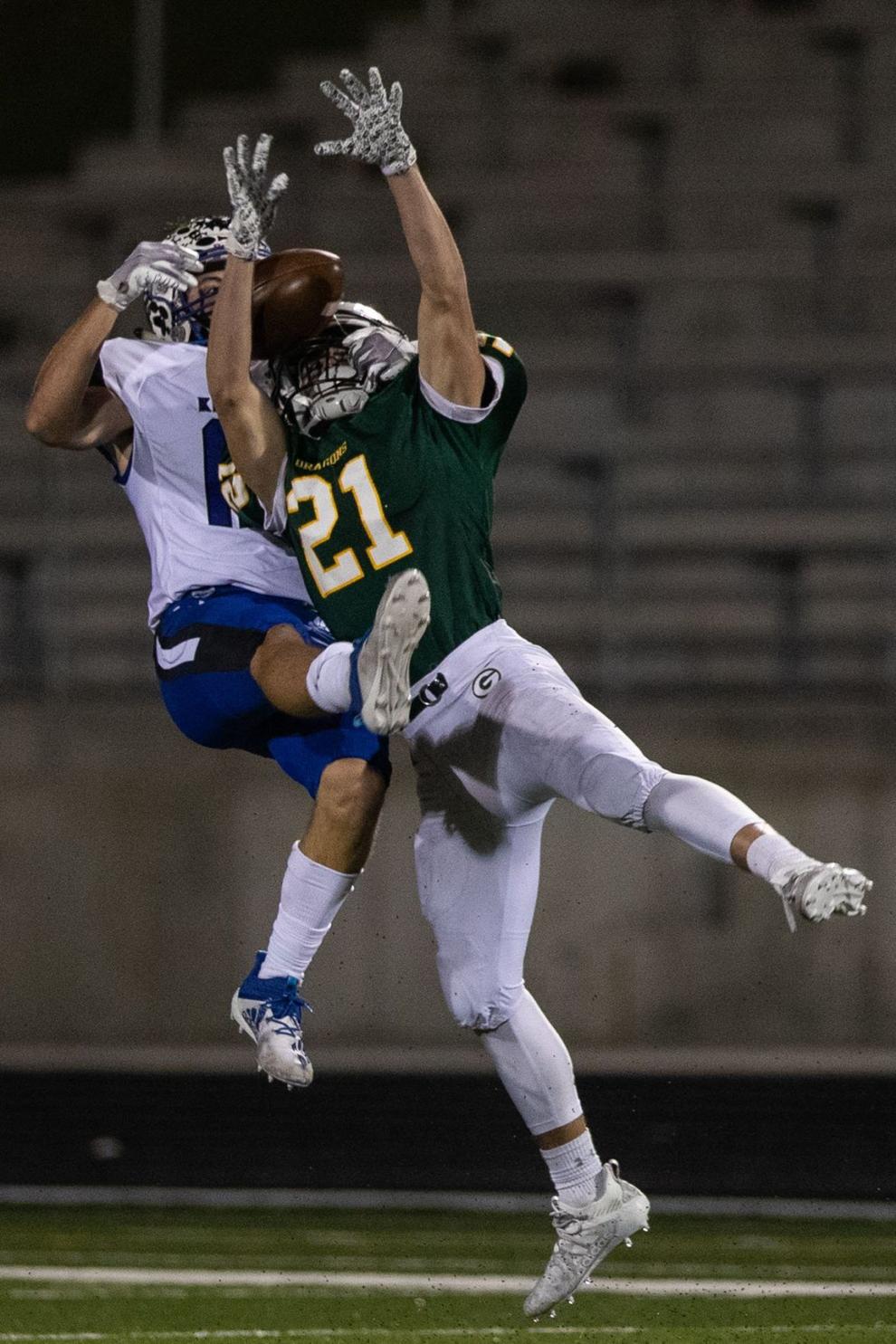 Guard
President Trump Visits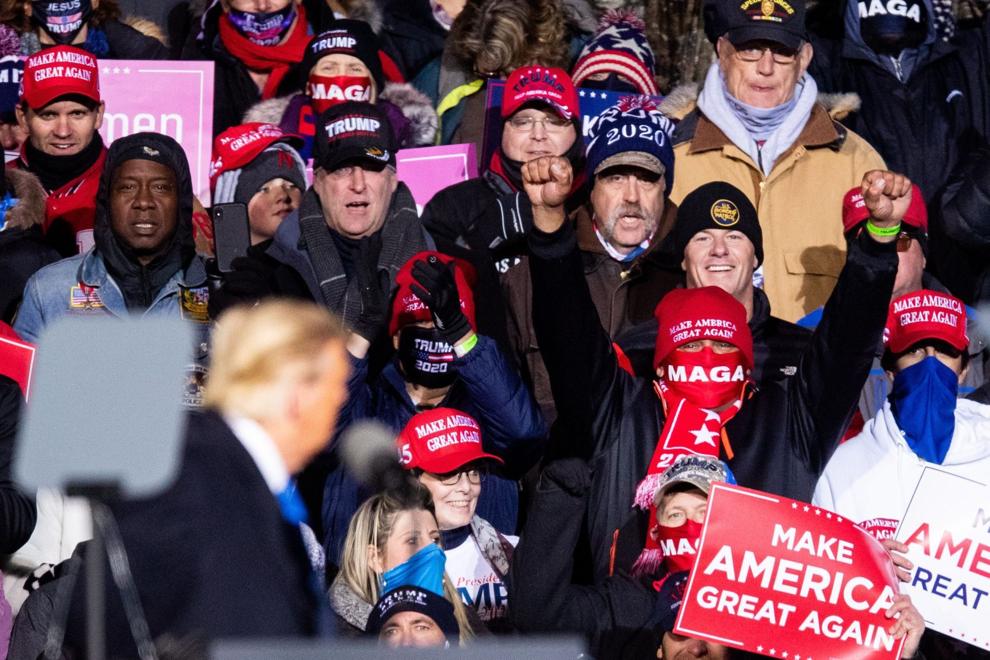 Snow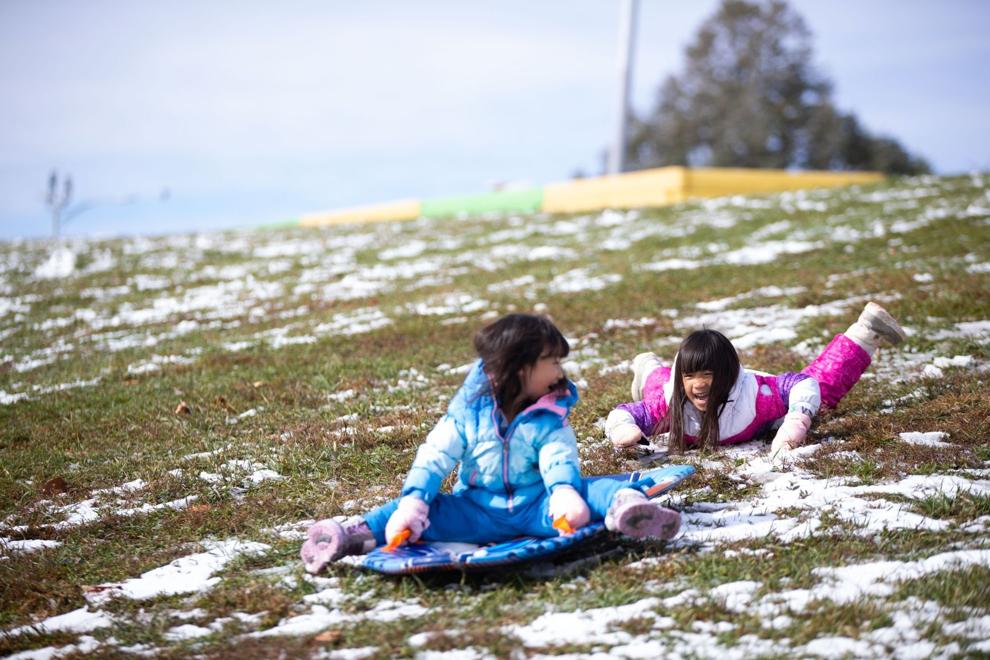 Jump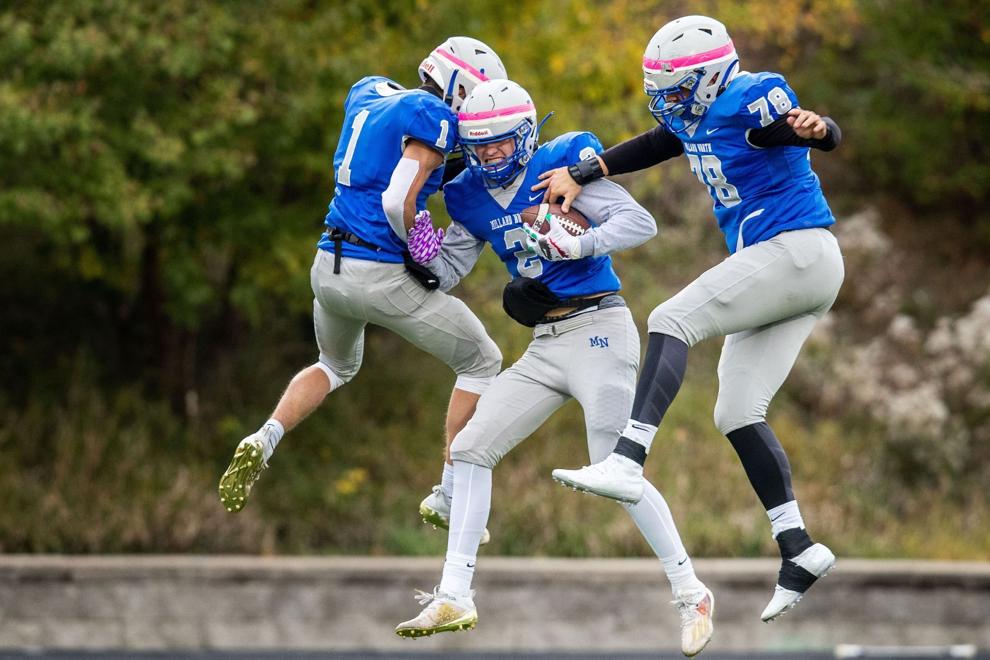 Ready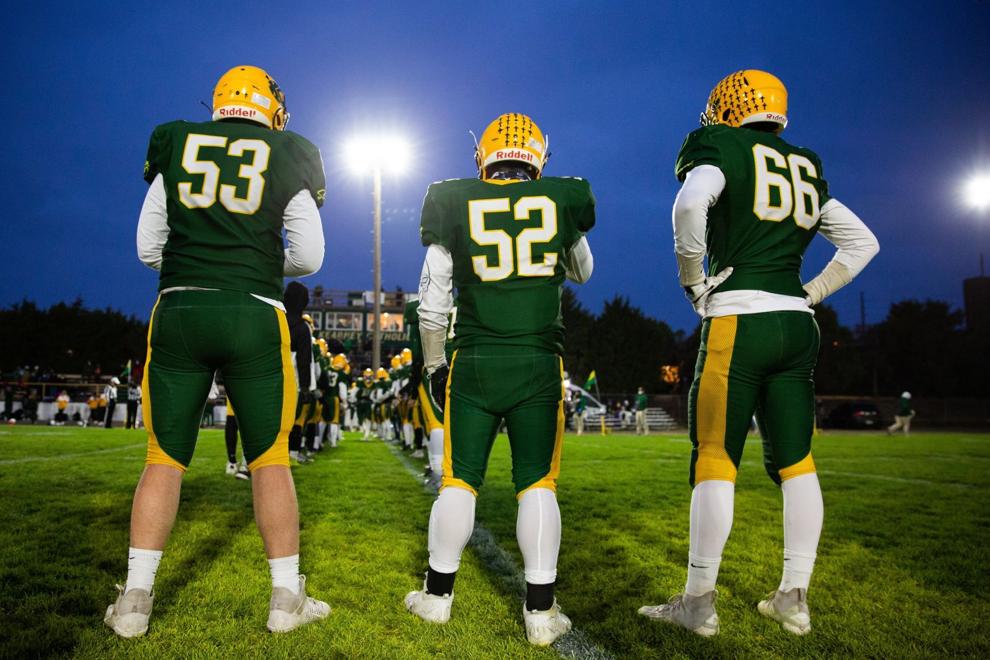 Cold
Opposite Worlds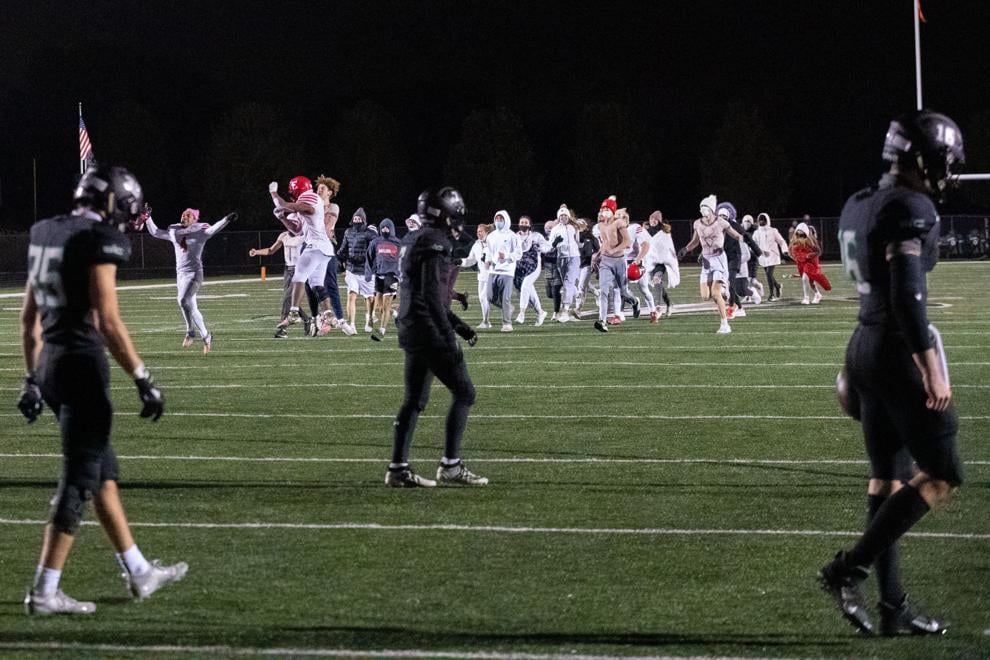 Eye on Ball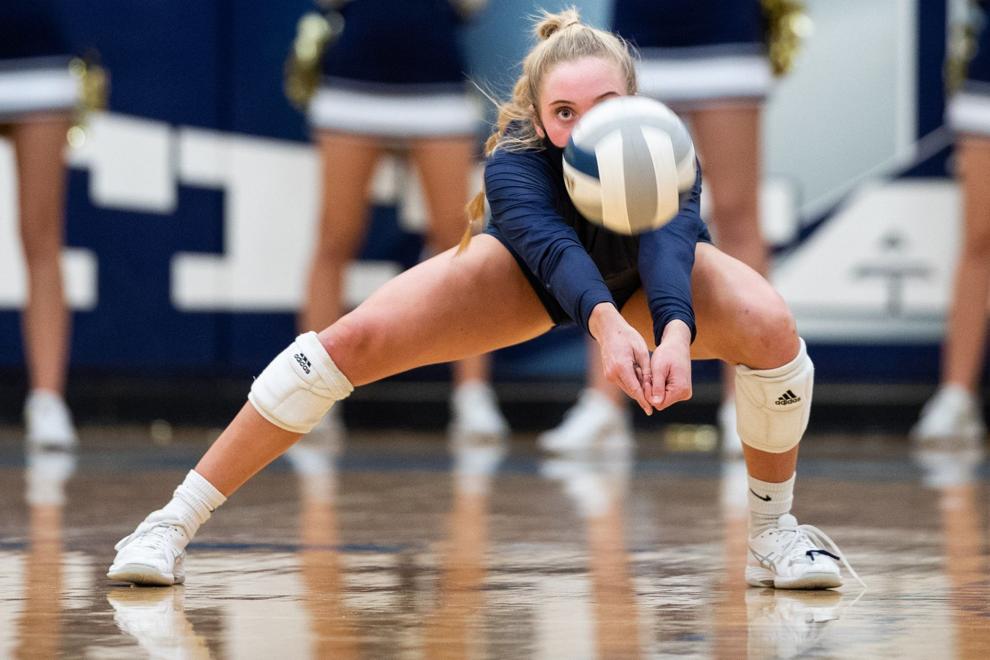 Spooky Vote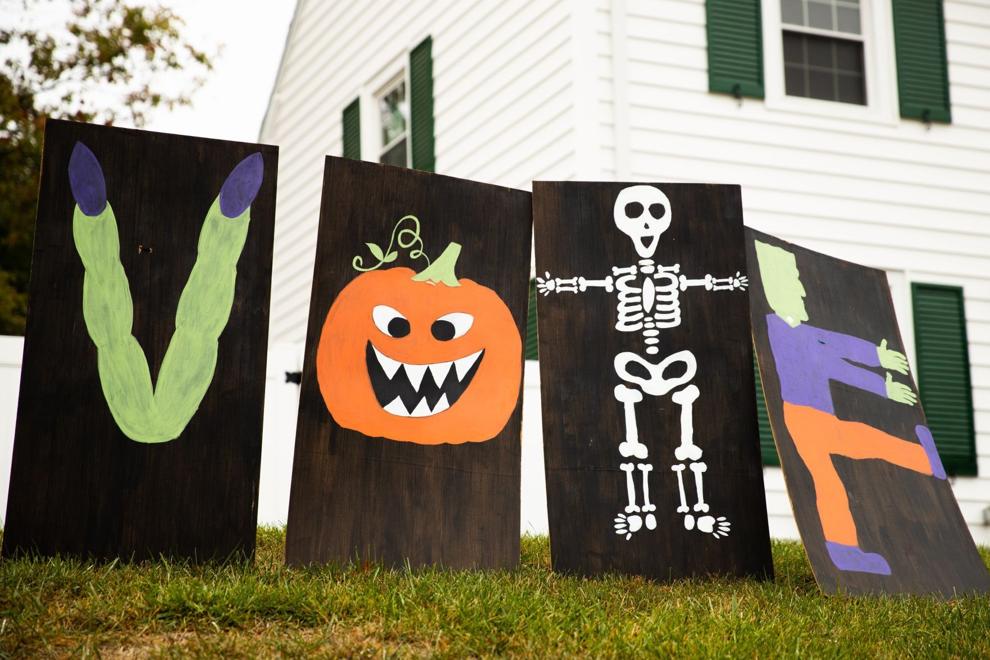 Colorful Run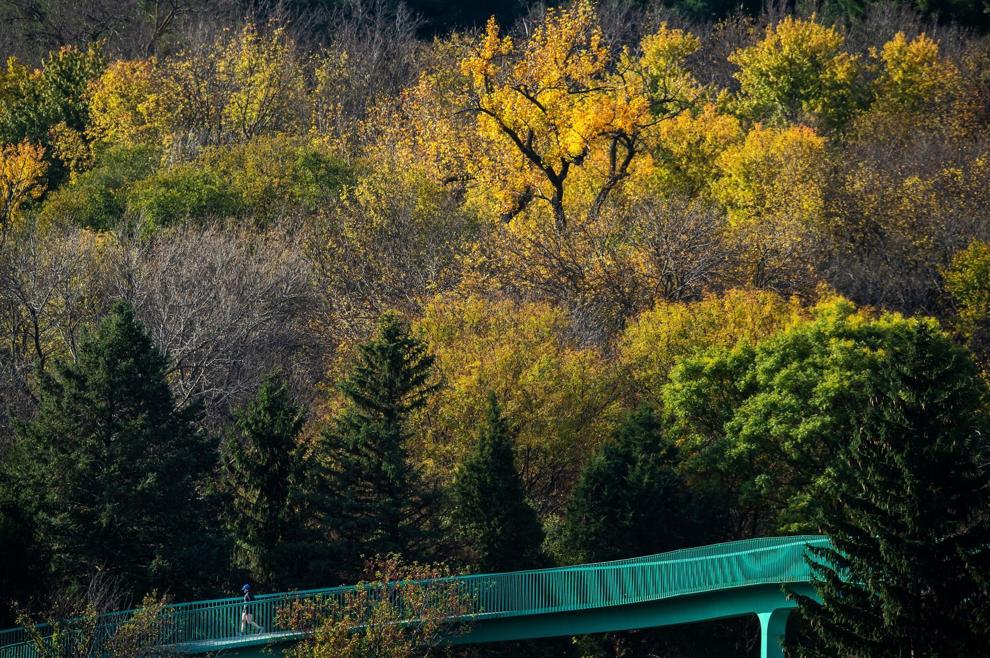 High school first day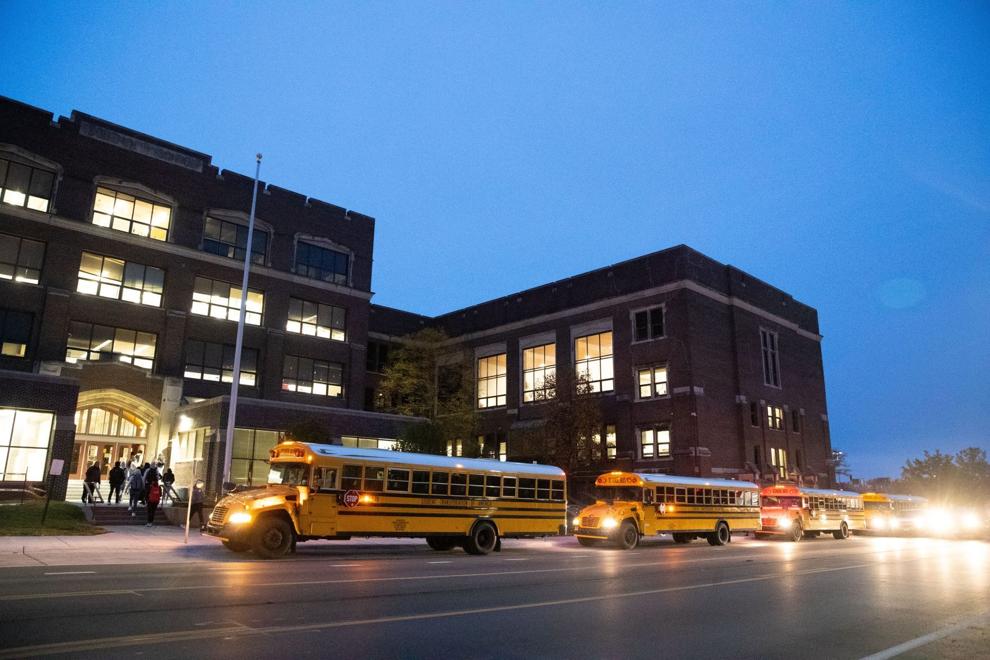 Cheer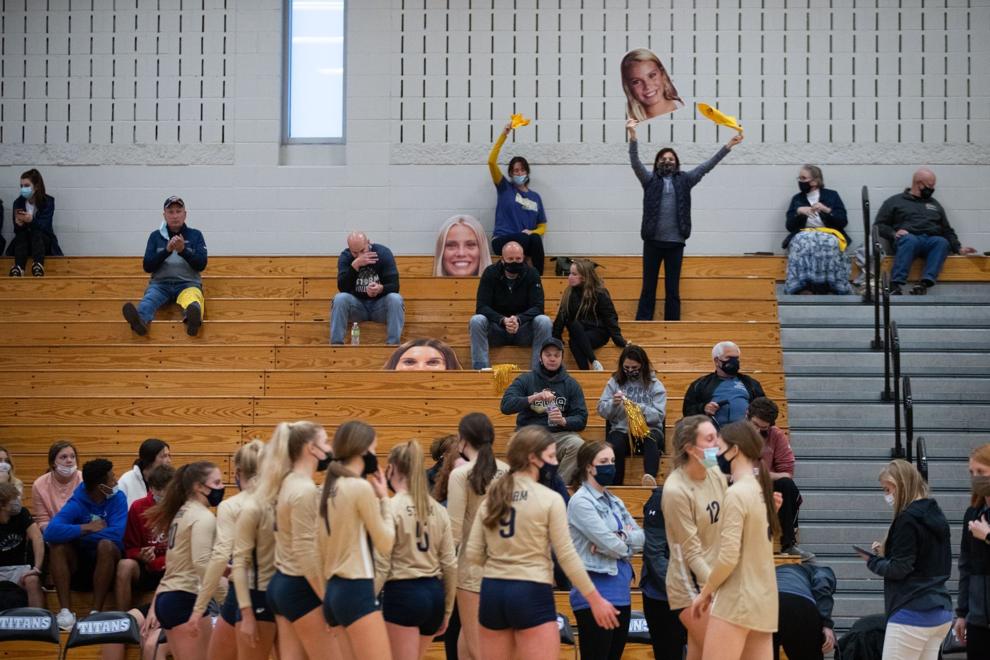 Softball Champs 1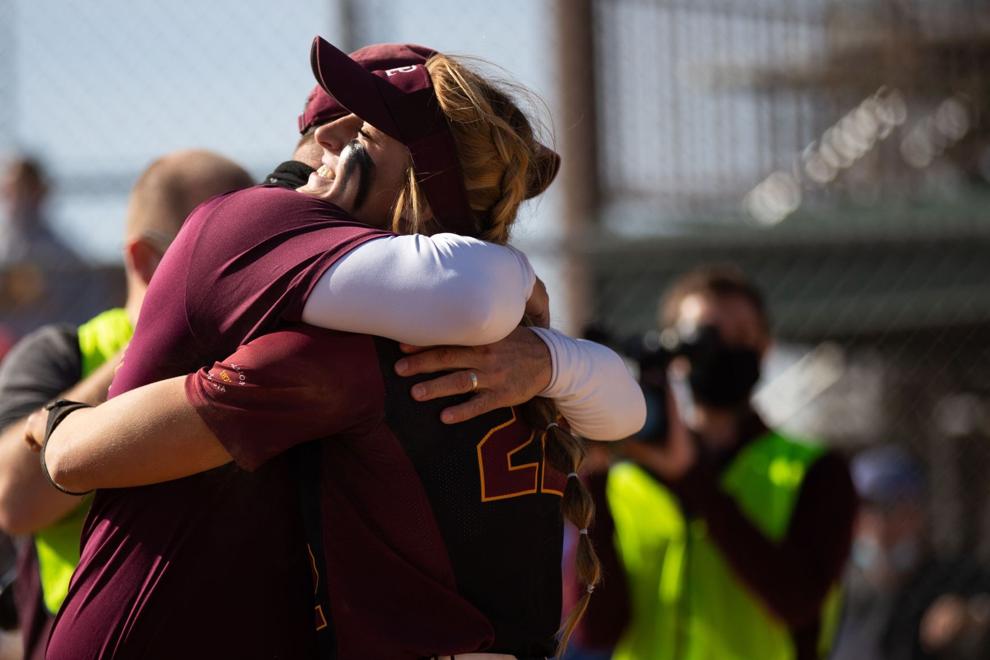 Softball Champs 2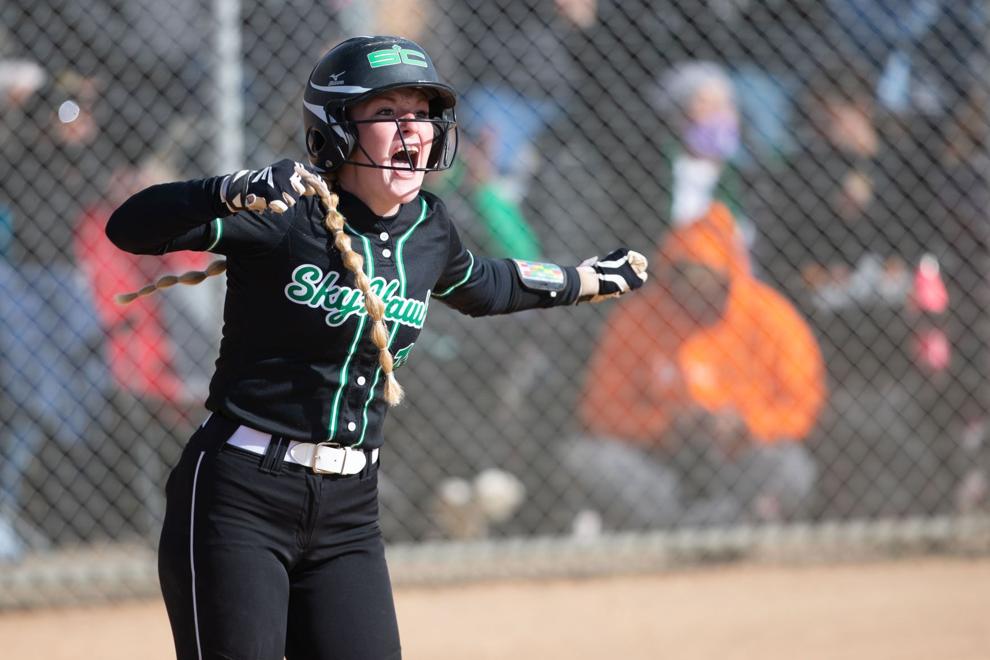 Drum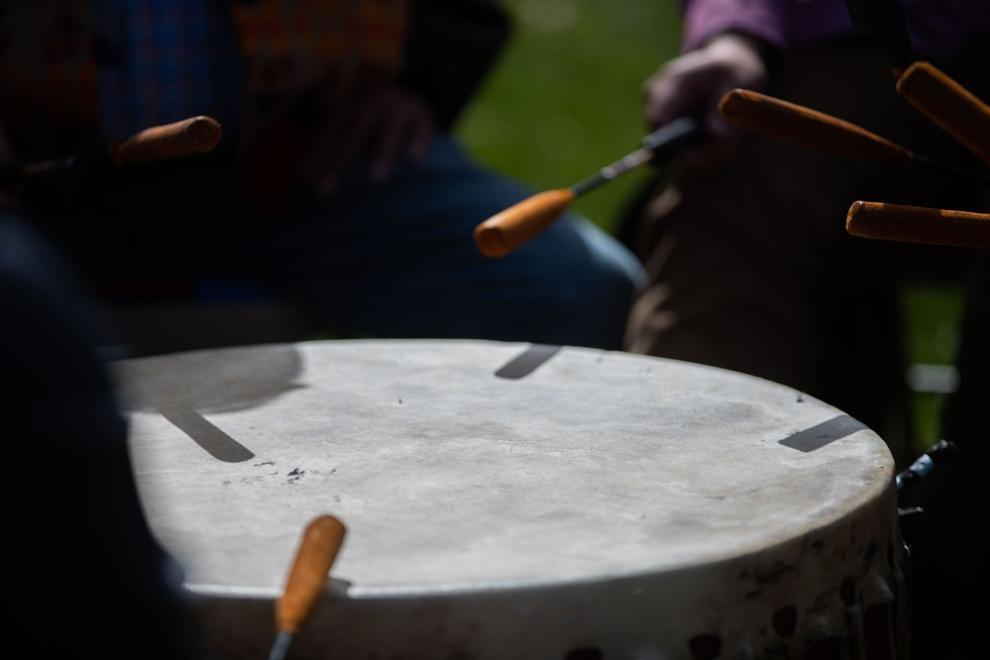 Stiff Arm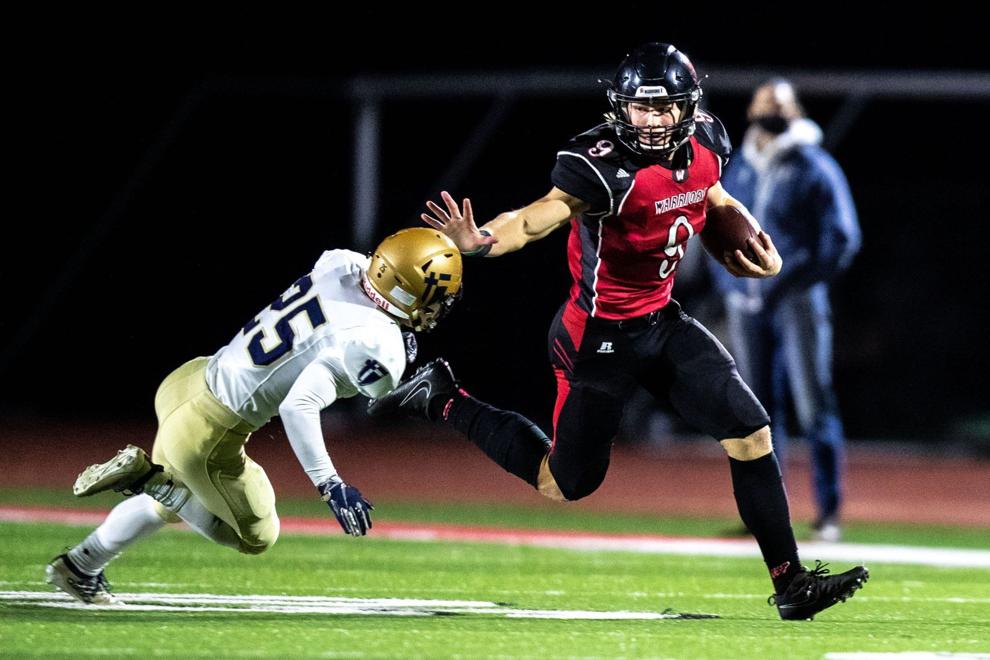 Pumpkin Paint
Renovate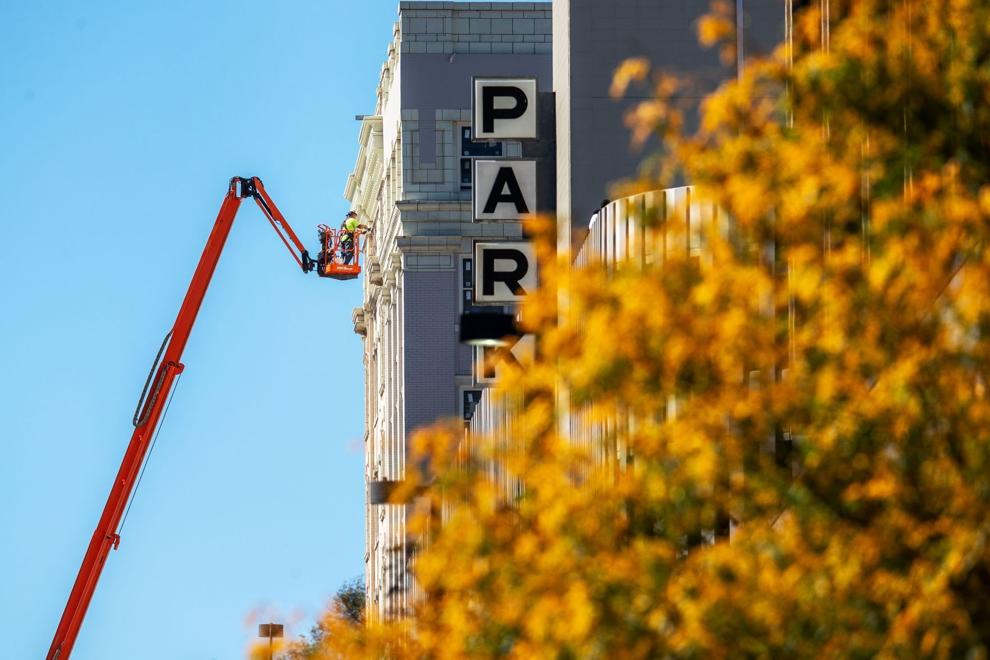 Nature Color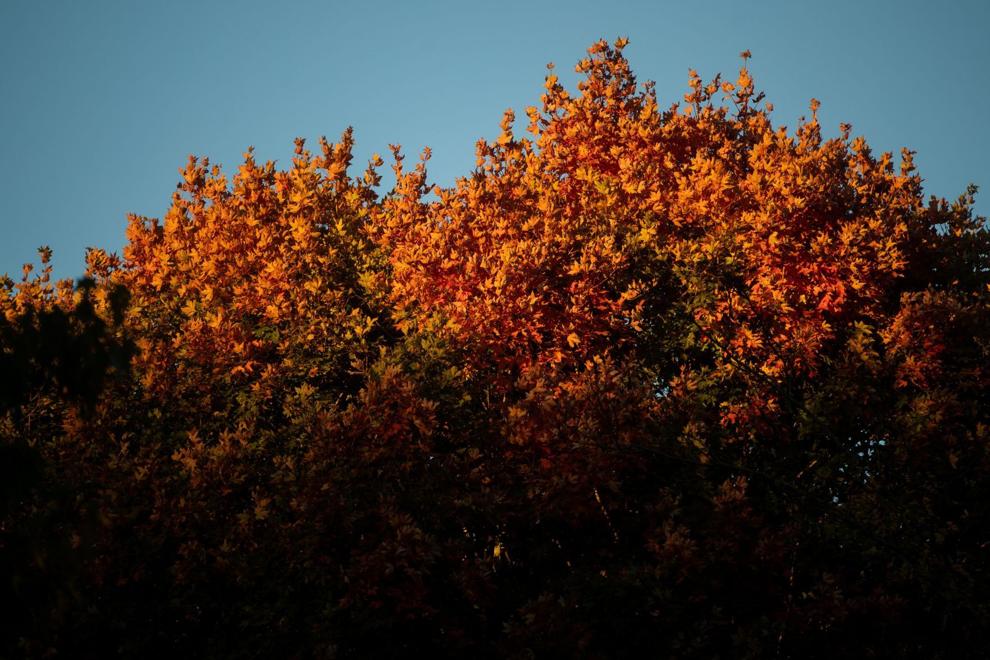 Build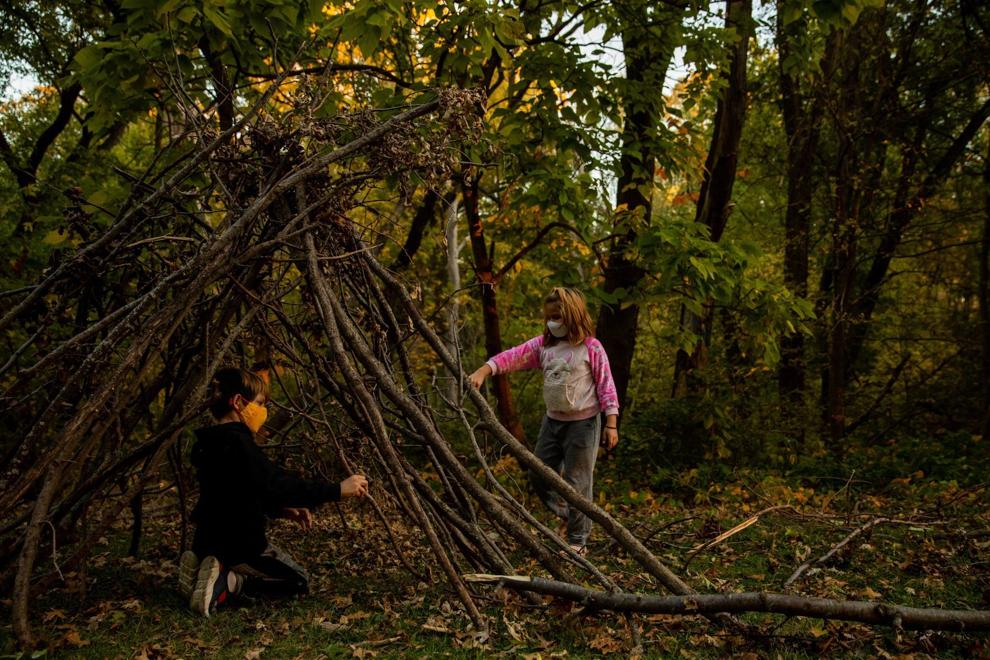 Enter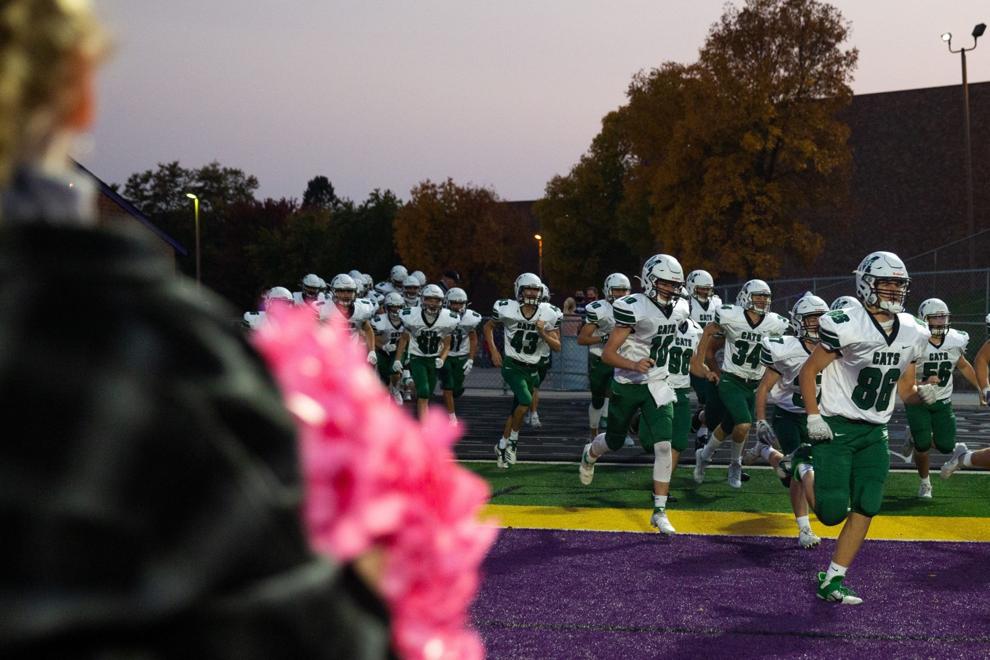 Harvest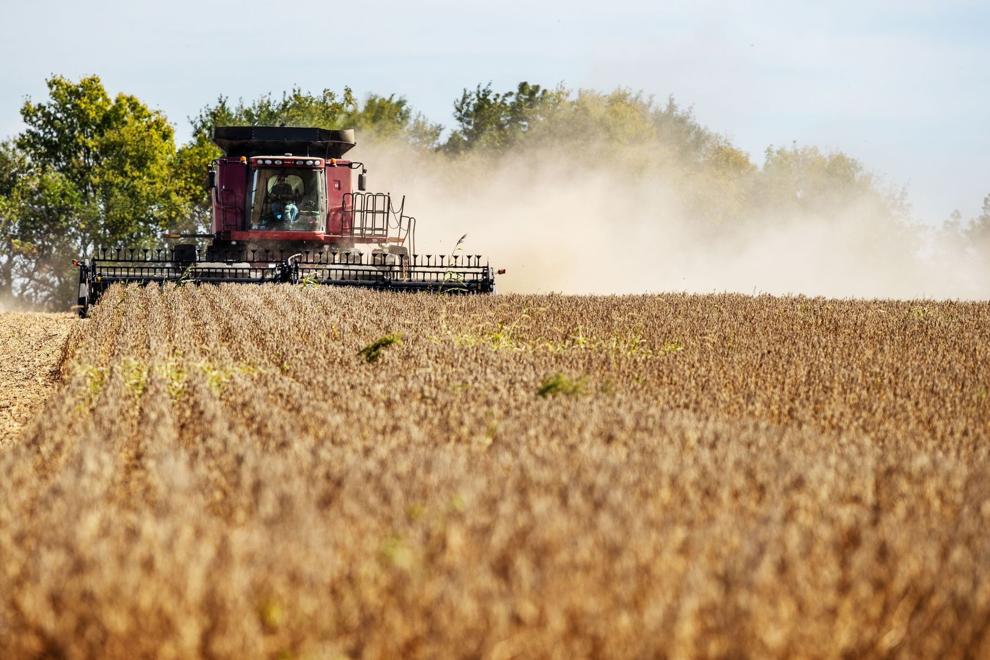 Jump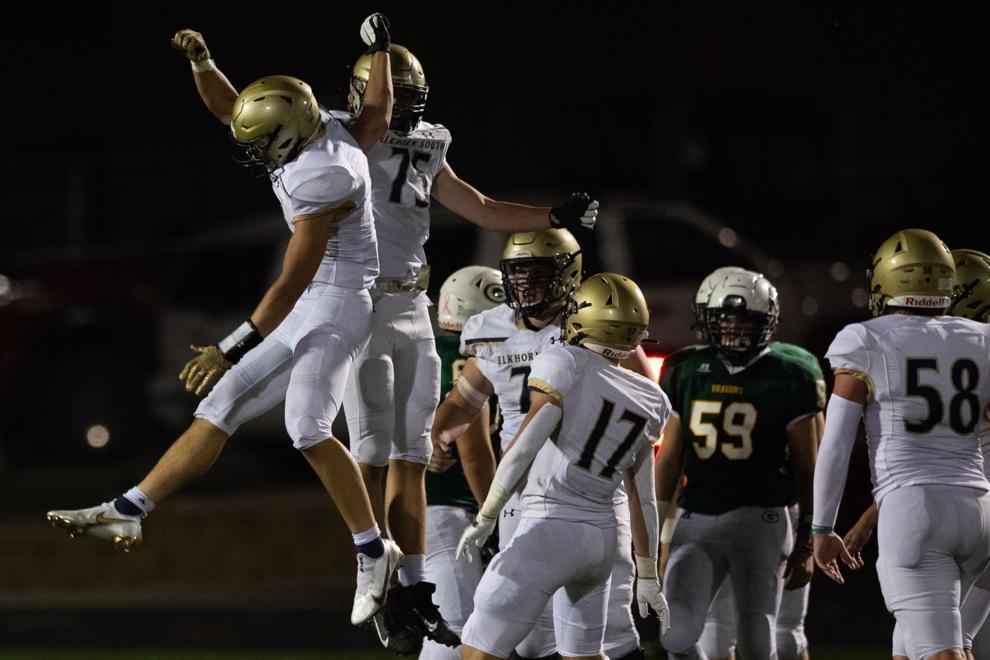 Roses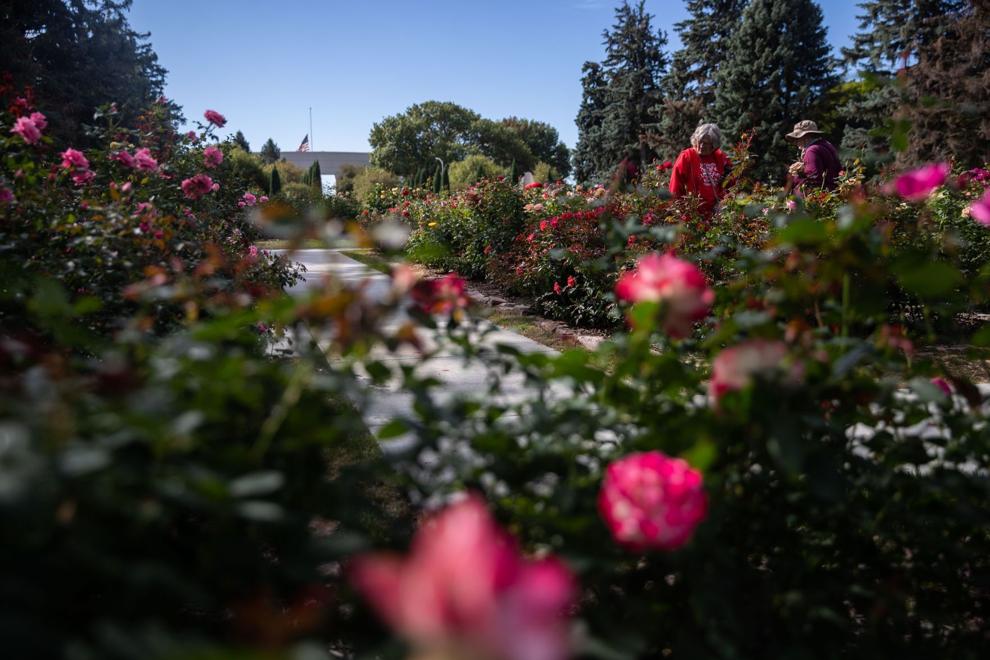 Friday Night Lights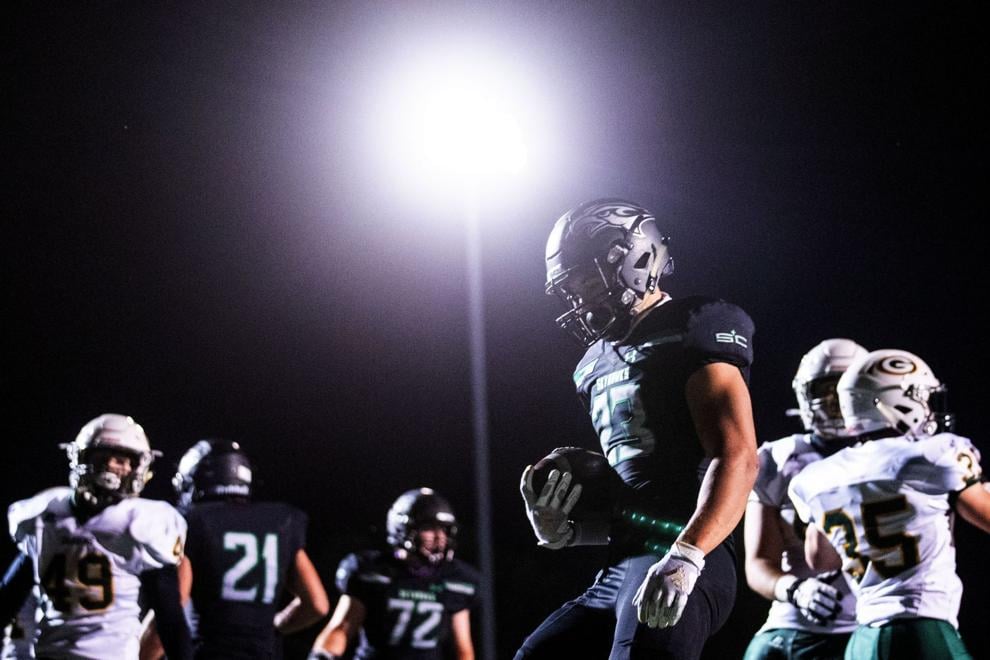 Vice President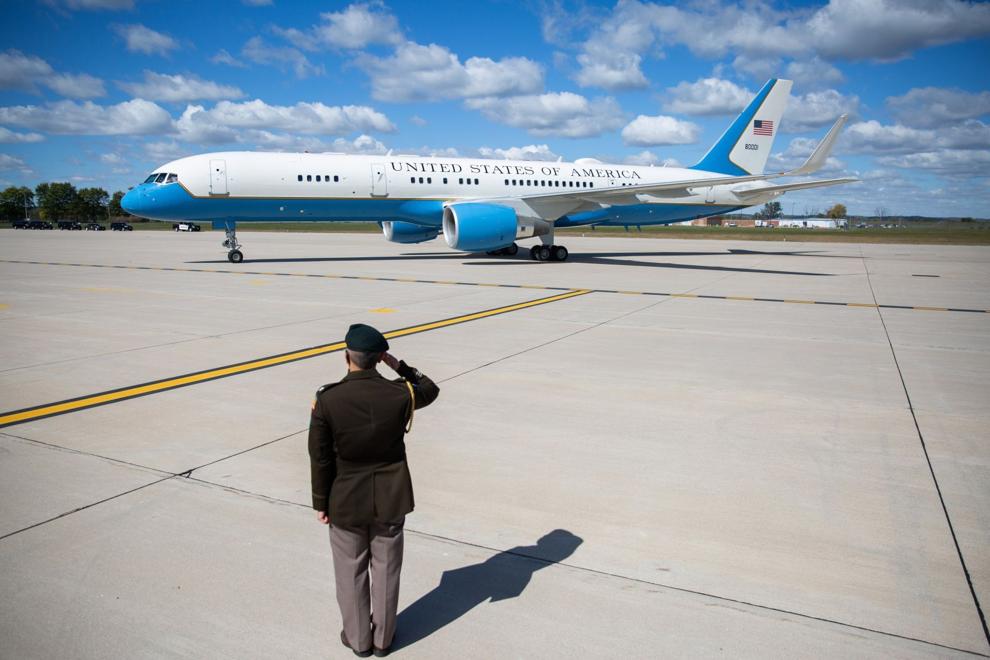 Touchdown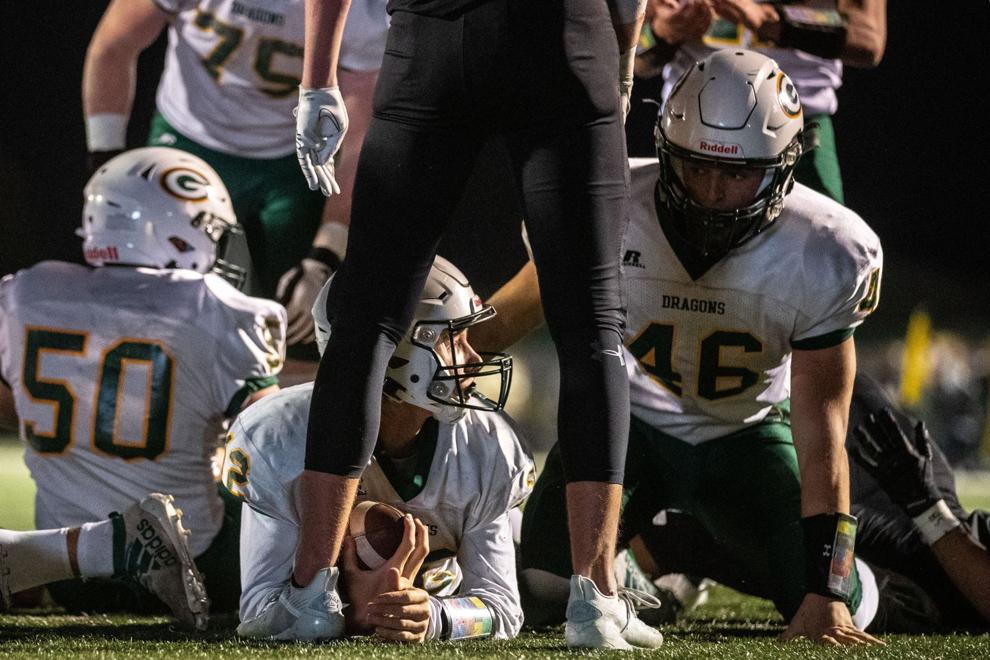 Pet Parade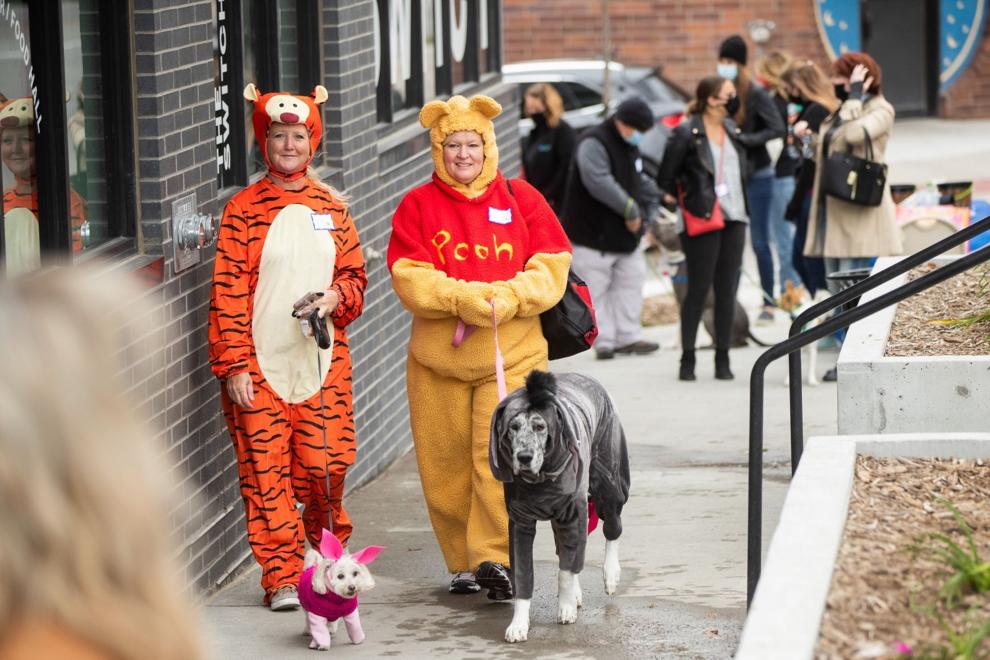 First Day Back