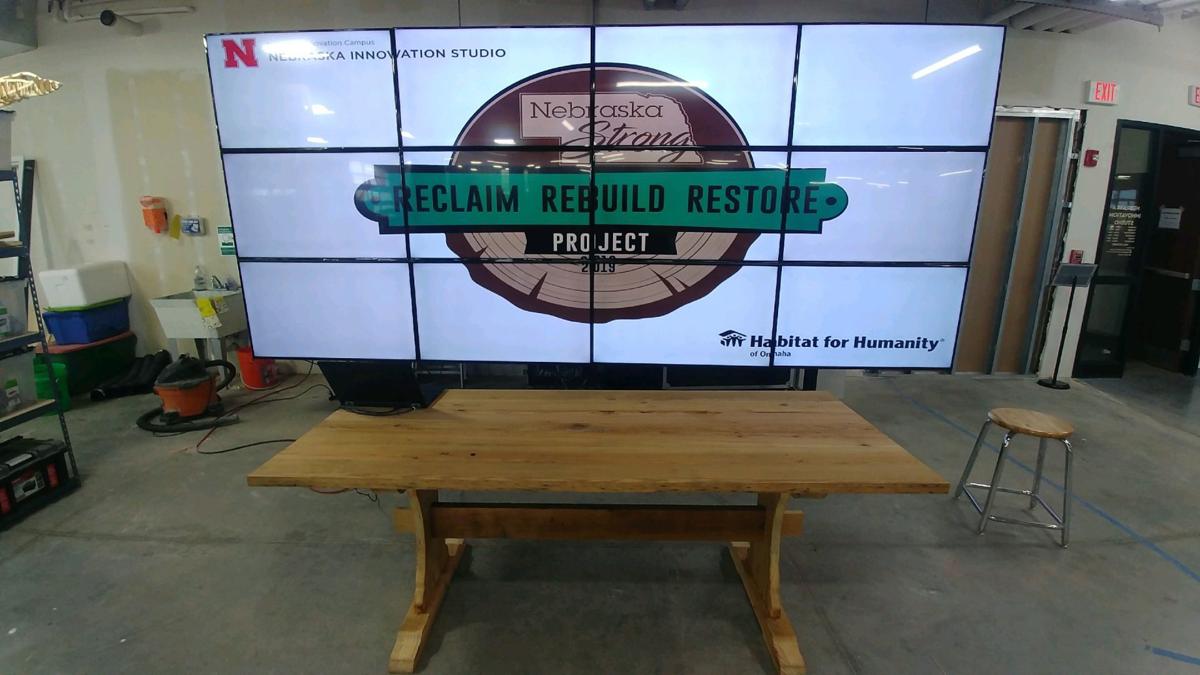 After living in a camper for six months following the spring 2019 floods, Trish Jolly-Duran got the final piece to restore her Valley home on Saturday.
It's a dining table, handcrafted by Lincoln woodworker John Ingram, who created the Reclaim, Rebuild, Restore Project to help flood-stricken families in Nebraska.
Jolly-Duran's family was one of many in the King Lake community in Valley that had major damage. Of 108 homes in King Lake, 27 homes are not yet being remodeled. Luckily for Jolly-Duran, her house survived the 42 inches of water it took on during the flooding. The house was livable again last November.
"It felt insurmountable," she said.
Jolly-Duran said her family was at a community Thanksgiving dinner in King Lake when she found out that the organization had selected her family to receive the table.
"I was just like 'Wow,' " she said. "Out of all these families, why us?"
She believed her family was selected because of their commitment to eating together at every meal. The table signifies the restoration of their family time as much as the restoration of their home.
"Sometimes the days are so busy that those few minutes count," Jolly-Duran said.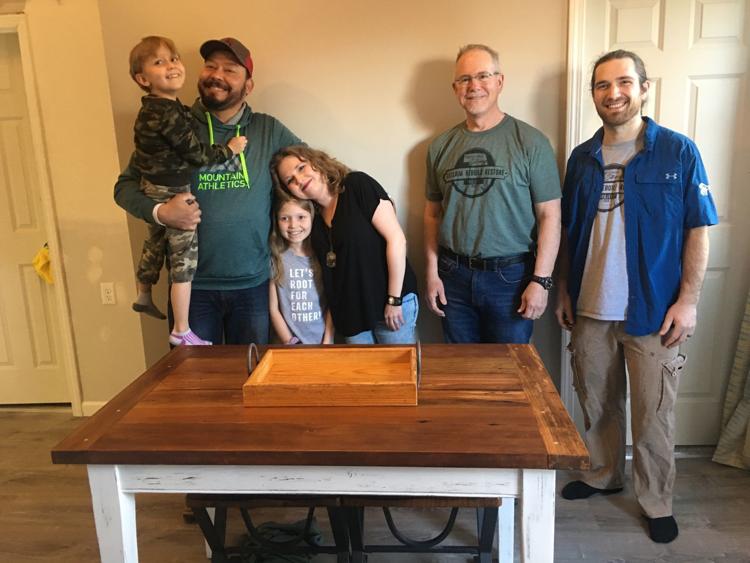 Ingram said he came up with the idea for his project while he was eating dinner with his own family.
"It just dawned on me that there were hundreds, maybe thousands of people in these flood areas that didn't have the opportunity to sit around a dining table with their family," he said.
Ingram, the associate athletic director for capital planning and construction at the University of Nebraska-Lincoln, does woodworking projects at makerspace. The workspace, available to UNL students and members of the public, is in the Nebraska Innovation Campus on the former state fairgrounds.
Ingram asked David Martin, director of the Nebraska Innovation Studio, if he could use the space to build tables, and Martin immediately agreed.
"We're behind it 100%," Martin said. "It's a perfect opportunity for us to help the community."
Martin said the innovation studio is offering free memberships to individuals who are making tables as part of the project.
"It's given (flood victims) a center for their lives," Martin said. "A beautiful, handcrafted future heirloom that they can sit around and live their lives by."
With the space to build, Ingram needed only families to help and wood to build the tables. He reached out to Mark Coffin, the veteran outreach coordinator of Habitat for Humanity in Omaha.
Coffin was at a flood recovery meeting in Lincoln when he received a call from Ingram last April. Coffin said the call was a lucky coincidence because he was looking for more ways the community could help flood victims. Coffin obtained wood from houses demolished by Habitat for Ingram to use for tables. Coffin got contacts for families in need with the help of the Kings Garden, a nonprofit ministry in King Lake.
"We helped muck and gut houses to get them cleaned out after the flood and now we're helping the families put their houses back together," Coffin said.
Habitat had worked alongside the Kings Garden after the flooding occurred in King Lake, so Coffin was already in contact with Jill Borgelt, a Kings Garden board member.
"We wouldn't have been able to do this (recovery) if it were not for Kings Garden," Coffin said.
Ingram said he will continue the project because there are many families that have lost their homes in the floods. He said this project is a small victory, but he hopes it will make a difference and shine light on the many people still in need.
"That's why I like events like this, to continue to keep awareness alive and have people understand there's still a need out there," Ingram said.
Tables were delivered to Jolly-Duran's family and another family at King Lake on Saturday.
Paul and Denise Bonacci spent 266 days out of their home after the flooding. Their family of five moved among shelters, hotels and their camper. Paul is restoring their house that they've owned for 27 years.
"It feels nice to finally (have a table), and it works really good," Denise said.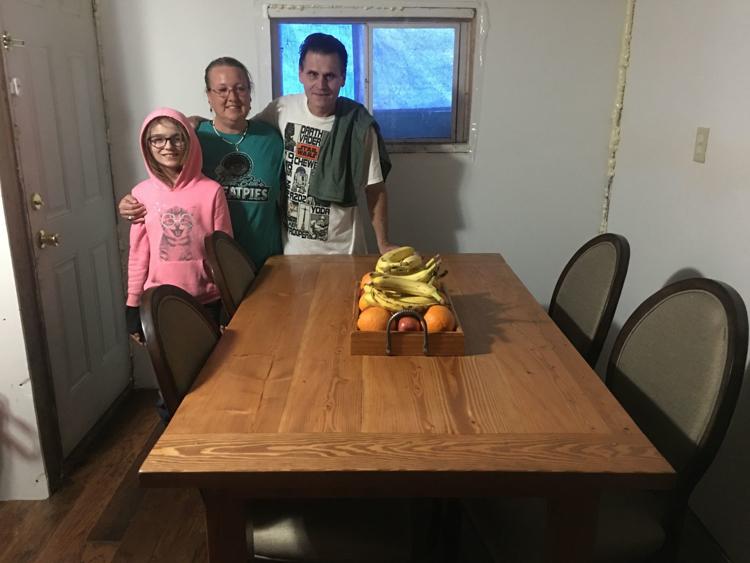 Denise said her family was eating in the living room, but the gift from Ingram changed that. Paul and Denise celebrated the arrival of the table by placing new flooring in their kitchen.
Even though their homes are still being completed, the Bonacci and Jolly-Duran families have one less replacement to worry about.
"Blessings come in all different ways, and sometimes you don't realize what you need until it's brought to you," Jolly-Duran said.
Monetary donations for flood victims can be made here.
---
Flood of 2019: The aftermath and the recovery
Flood of 2019: The aftermath and the recovery
As Nebraska and Iowa brace for the possibility of spring flooding here's a look back at the devastating floods of 2019. 
Be the first to know
Get local news delivered to your inbox!