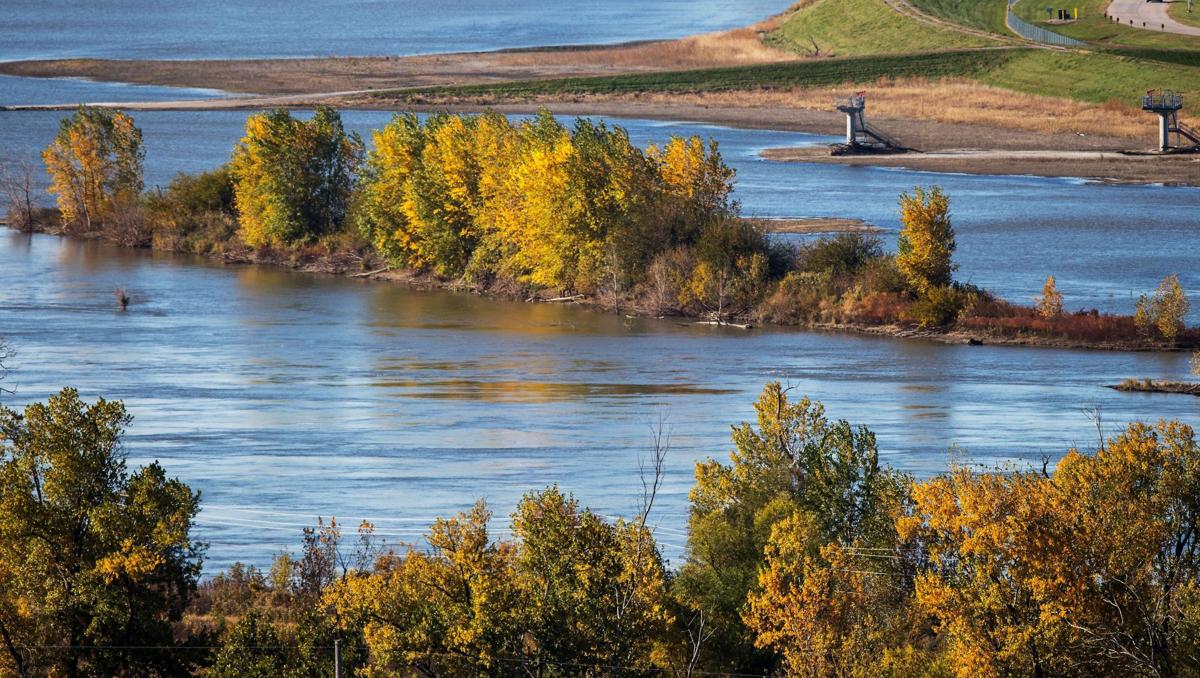 Spring will bring an above-normal risk of flooding in parts of Nebraska and western Iowa this year, unwelcome news to river communities whose residents remain fearful of a repeat of last year's historic flooding.
A spring flood outlook report released this week by the National Weather Service said the possibility of flooding remains elevated due to waterlogged soil and rivers that are still running high. The flood threat in Nebraska is largely confined to the eastern third of the state, where much of last year's flooding occurred along rivers like the Platte, Elkhorn and Missouri.
The chance of flooding this spring or summer is greatest along the Missouri River south of where it joins up with the Platte, near Plattsmouth, due to wet conditions in North and South Dakota.
It's nearly certain the southern Nebraska stretch of the Missouri will hit flood stage at some point this spring or early summer, and there's a greater than 50% chance that the river will reach moderate flood stage, according to hydrologist David Pearson.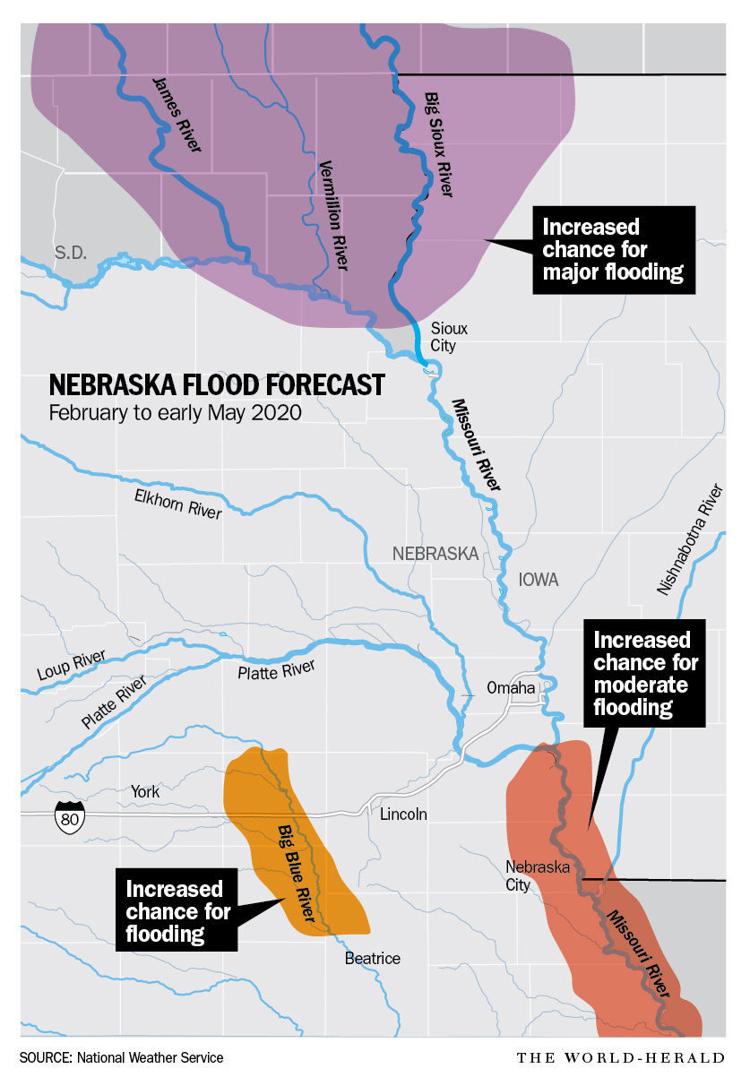 Meteorologists have been guardedly optimistic that the weather conditions that aligned last year to cause a billion-dollar disaster should not be as drastic this year. But weeks of winter remain, and the National Weather Service will continue to update the flood forecast every two weeks between now and mid-March.
"Even the presence of minor flooding for some people will be dramatic," Pearson said.
Forecasters are keeping an eye on a potential winter storm that could hit the Great Plains around Tuesday.
"Areas where levee breaches remain are especially vulnerable this year given the higher-than-normal river levels," Pearson wrote in the flood outlook.
Flooding in mid-March 2019 was stoked by a powerful, moisture-filled storm. Normally, the 1 to 3 inches of rain that fell wouldn't have been so extraordinary. But it fell on frozen ground unable to absorb the water, caused jams on ice-choked rivers and melted snow, contributing to more runoff.
Rivers and creeks hit record highs in dozens of spots across northeastern Nebraska and western Iowa, and water swept into towns, fields and homes. Four people died, and Nebraska and Iowa sustained about $4.5 billion in damage.
Conditions now aren't identical to last year.
River ice isn't as thick, the ground is less frozen due to warmer conditions and the winter has been drier, with less snow and rain than last year. (Precipitation this winter is still higher than normal.)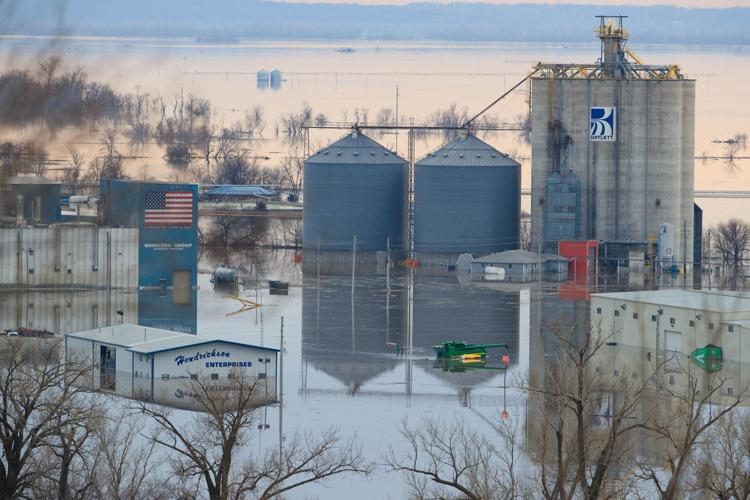 But the risk of flooding, even if it's not as widespread as last year, remains. Besides the Missouri, the other rivers meteorologists will be watching closely are the North Fork of the Elkhorn, Big Blue River, Wahoo Creek, Salt Creek below Lincoln, Shell Creek and Nishnabotna River.
Soils are saturated, and could get even more waterlogged or frozen if the next few weeks are colder or snowier. There's heavy snowpack upstream, in the Dakotas.
The U.S. Army Corps of Engineers is releasing more water from its reservoirs in advance of the spring thaw.
---
Flood of 2019: The aftermath and the recovery
Flood of 2019: The aftermath and the recovery
As Nebraska and Iowa brace for the possibility of spring flooding here's a look back at the devastating floods of 2019. 
Be the first to know
Get local news delivered to your inbox!