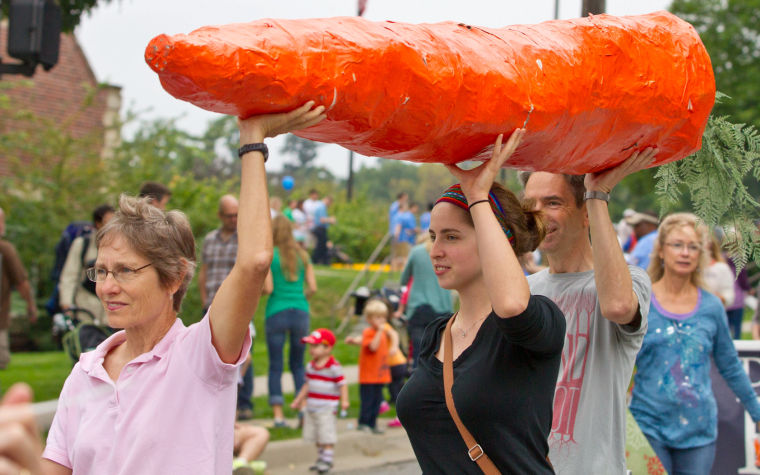 Learn, play, dance, tour and be afraid this weekend. We recommend these events:
 » Dundee Day: 7 a.m. to midnight today in the Dundee neighborhood.
Food, fun and family-friendly entertainment. Events include 7 a.m. to 11 a.m. pancake feed in the Alegent Creighton Clinic parking lot at 5002 Underwood Ave., 8:30 a.m. Rundee Fun Run and 10:30 a.m. Dundee Day Parade. The rest of the day, expect Dundee Street Olympics, the 4 Strings of Swing band, food, beer garden and more music.
 » Fort Omaha Intertribal Powwow: 10 a.m. to 7:15 p.m. today at Metropolitan Community College's Fort Omaha Campus Parade Ground.
The powwow is open to the public. It honors the traditional dance, music, artistry, oral history and foods of various Nebraska tribes, including Northern Ponca, Omaha, Santee Sioux and Winnebago. Several hundred artists will participate in this family-friendly event. Bring lawn chairs for seating. Food and craft vendors will be available. Coolers are welcome, but alcohol is not permitted. For more information, visit mccneb.edu/intercultural.
 » Goose Bumps! The Science of Fear: 10 a.m. to 5 p.m. today and 1 p.m. to 5 p.m. Sunday at the Durham Museum, 801 S. 10th St.
Learn why our hearts race, our knees shake and our bodies sweat when we are scared. This interactive exhibit explores four fears: animals, loud noises, electric shock and falling. Goose Bumps! is free with membership or regular paid admission.
 » Hispanic Heritage Festival: Noon to 4 p.m. today at the South Omaha Library, 2808 Q St.
Expect live music, bounce house, refreshments, entertainment and family activities at this free event.
 » Lauritzen Gardens Antique & Garden Show: 10 a.m. to 5 p.m. today and 11 a.m. to 5 p.m. Sunday at the gardens, First and Bancroft Streets.
The show brings together about 30 national and international antiques dealers with all genres of antiques and collectibles. For show details, visit omahaantiqueshow.org.
 » NESTFest: 11 a.m. to 2 p.m. today at Washington County Bank in Blair, Neb.
NESTFest, a free family festival to celebrate Nebraska's college savings plans. Expect free food and giveaways, a concert by children's band the String Beans, an inflatable obstacle course, family photos by a professional photographer and a number of local performances.