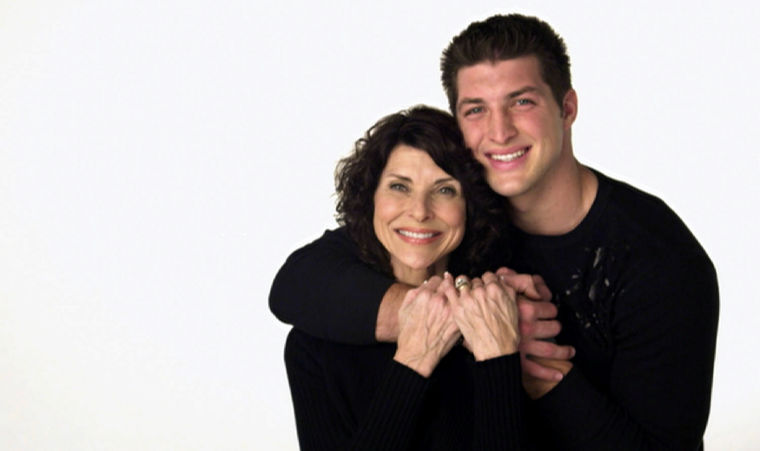 When Bob Tebow was in a remote area of the Philippines as a missionary, he felt the need to pray for babies who had been aborted, his wife, Pam, said in Omaha on Saturday.
If you give us a son, Bob Tebow prayed, we'll raise him as a preacher. He went home and shared his conviction with his wife and four kids.
"It took me a few weeks to get on board," said Pam Tebow, who was 37 at the time. She'd already had amoebic dysentery and was afraid a pregnancy wouldn't be easy.
She was right. She had bleeding for nine months. But after her family rejected a Filipino doctor's advice to abort, that miracle baby — Timothy — was born. Doctors said only a shred of the placenta was intact.
Tebow told that story at the third annual Breakfast for Life in support of Essential Pregnancy Services, an anti-abortion center that offers support for women in unexpected pregnancies.
The mother of New England Patriots quarterback Tim Tebow talked about her work as a lecturer against abortion and her son's witness as a professional athlete. She cited his foundation that helps kids, his practice of inviting ill or underprivileged kids as his guest to games and his kneeling in prayer on the field — now called Tebowing.
"We realized that God has answered our prayers and gave us a preacher," she said. "He just has a different platform, a different podium."
Tebow urged the crowd to remember four things: follow the master, God; read his manual, the Bible; set your mind on serving on Earth and attaining eternity; and figure out your mission.
She said she found her mission when she got an overwhelming response to an ESPN interview about her refusal to abort her baby. The interview aired right before the ceremony at which Tim won the Heisman Trophy. When Pam returned home, her answering machine was full of requests for her to speak.
She said she needed "to get off the sidelines and get in the game."
"I decided I could be a voice."
Since then, she said, she has heard amazing "God stories" about lives changed when people heard her testimony and decided against abortion.
More than 500 people attended the speech at the Omaha Community Playhouse.
Be the first to know
Get local news delivered to your inbox!