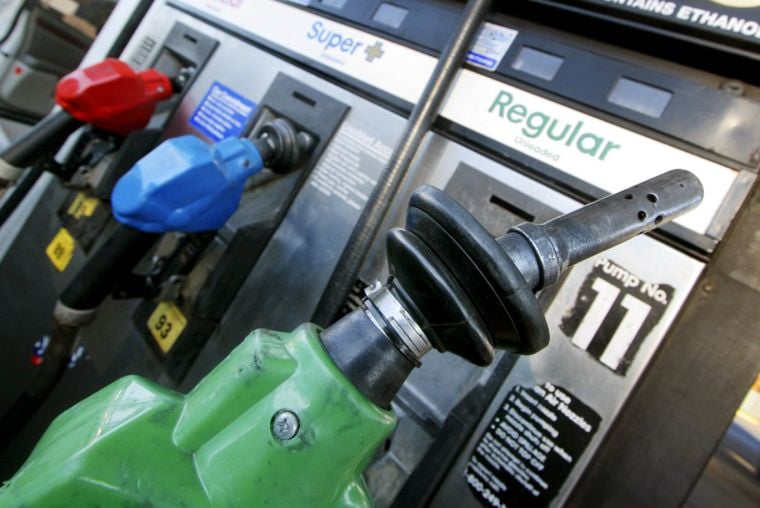 If it seems like ages since you paid less than $3 for a gallon of gas, it has been been.
Today marks the 1,000th consecutive day that pump prices have been above $3, according to AAA motor club.
The streak began Dec. 23, 2010, and AAA forecasts that the national average will remain above $3 per gallon for at least another 1,000 days barring a major economic development.
"Paying less than $3 per gallon for gasoline may be automotive history for most Americans," said Bob Darbelnet, president and CEO of AAA. "The reality is that expensive gas is here to stay.''
Monday's national average was $3.52 per gallon. Monday's average price for a gallon of regular unleaded in Nebraska was $3.61; Iowa's average was $3.57.
With just a few exceptions, Nebraska's fuel prices have followed the same trends as the national gas price averages, said Rose White, public affairs director for AAA Nebraska.
National gas prices on average have remained above $3.50 per gallon for the majority of days during the current streak, AAA said. Since the current streak began, consumers will have paid a national average of:
• $3.25 per gallon or higher for 913 days.
• $3.50 per gallon or higher for 643 days.
• $3.75 per gallon or higher for 189 days.
The national average price of gas so far this year is $3.57 per gallon, AAA said, but the average should drop through December as demand declines during colder months. Last year was the most expensive year on record, with an annual average of $3.60 per gallon, followed by an annual average of $3.51 per gallon in 2011, AAA said.
The average U.S. household in 2012 spent $2,912 on gasoline, or just under 4 percent of income before taxes, according to the Energy Information Administration.
The most expensive daily national average during the current streak was $3.98 per gallon May 5, 2011, while the lowest daily average was $3.01 per gallon Dec. 23, 2010.