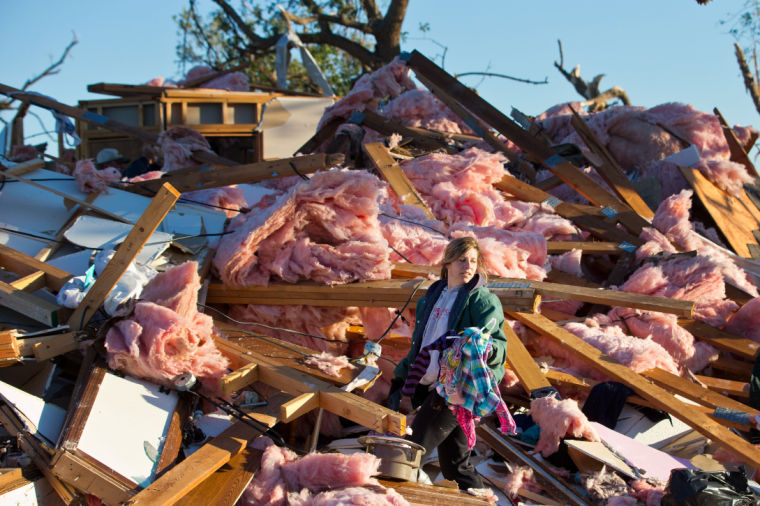 Band concerts to help Wayne tornado cleanup
Bands will come together for Northeast Nebraska Cares, two benefit concerts to help support the cleanup efforts and provide tornado relief for Wayne, Neb.
On Friday, Vito Cole, Stonehouse, Leafy Spurge and Cactus Flats will play from 7 p.m. to 1 a.m. at the Wayne City Auditorium. Doors will open at 6 p.m. On Saturday, Bob and Judi Letheby, Nita & the Pipe Smokin Charlies, the Begats and Tucker Hill Citizens Brigade will perform from 7 p.m. to 1 a.m. at the Knights of Columbus Hall in Norfolk, Neb. Doors will open at 6 p.m.
Admission each night is $10. Those attending are encouraged to dress in costume.
Workshops for caregivers of persons with dementia
Do you care for a loved one with Alzheimer's disease or other dementia? You can attend a free workshop on "Managing Behavior Techniques, Encouraging Client Engagement" and taking care of yourself.
It will run from 5 p.m. to 7 p.m. Tuesday at Home Instead Senior Care Training Center, 622 N. 108th Court. Although free, reservations are required at 402-498-3444.
Meyer Foundation has grants for disability projects
The Meyer Foundation for Disabilities is taking applications for grants to provide new services to Omaha-area teenagers and adults who have developmental disabilities. The foundation provides funding to community organizations to create and support recreational and social opportunities for individuals with disabilities. Grants range from $500 to $5,000.
Symphony Spooktacular: Music, costumes, holiday fun
The Omaha Symphony's Symphony Spooktacular, the first in this season's family concert series, will begin at 2 p.m. Sunday at the Holland Performing Arts Center. Children and their families are invited to wear costumes.
Come early for the preconcert activities, featuring an instrument petting zoo and other lobby activities. After the one-hour concert, children can trick-or-treat in the orchestra level lobby.
Tickets are $10 for children and $12 for adults in advance, and $3 more at the door. Tickets are available at omahasymphony.org and 402-345-0606.
Spooky fishing contest offers angling while raising funds
The Spooky Bass Kayak Fishing Contest will begin with a 7:15 a.m. Saturday shotgun start at Lake Wanahoo in Wahoo, Neb.
Compiled by Sue Story Truax and Henry Cordes with World-Herald News Service