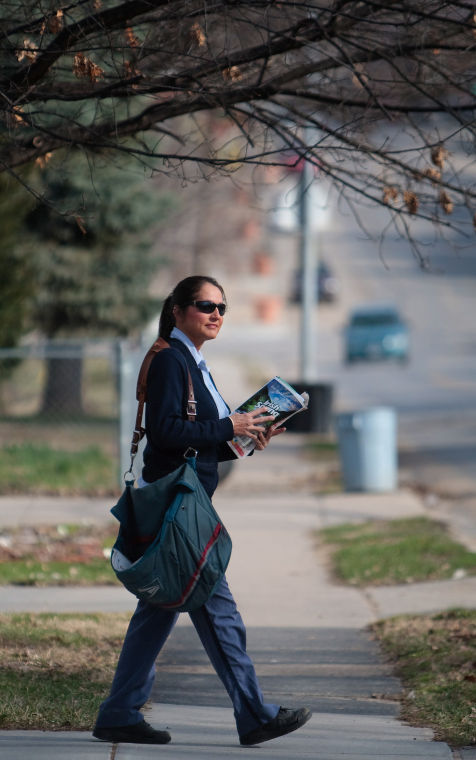 The long American tradition of Saturday mail service will come to an end in August, unless Congress undoes a decision the U.S. Postal Service announced Wednesday.
Apparently making an end-run around an unaccommodating Congress, the Postal Service said it would stop Saturday mail delivery and processing, though it still plans to distribute packages six days a week.
The change will start the week of Aug. 5 and to save about $2 billion a year, said Postmaster General Patrick Donahoe.
"Our financial condition is urgent," he told a press conference.
The move means people wanting to send a letter -- and have it on its way will have to put it in the mail by Friday. Letters placed in blue drop boxes or taken to post offices on Saturdays will not be processed until Mondays.
"Our customers will need to plan ahead," said postal spokesman Brian Sperry.
Tell us: Good news or bad news
The shift accentuates one of the service's strong points: Package delivery has increased by 14 percent since 2010, officials say, while the volume of letters and other mail has kept declining because people increasingly use email and other Internet-based services.
Saturday, Sperry said, is the Postal Service's most successful day for delivering packages because people are home to receive them.
Eliminating other Saturday service is expected to trim the equivalent of 35,000 full-time jobs nationwide. The jobs will be eliminated through attrition, retirement and reassignments, Sperry said.
"The post office is in a dire financial situation, so the Postal Service is doing everything within its power to reduce costs and become more efficient," he said.
Roger Humphries, a postal spokesman in Omaha, said the latest cutback probably wouldn't have a significant internal impact on staffing because the Lincoln and Omaha offices have seen so many changes in recent years. Lincoln, for example, recently absorbed the loss of 24 positions when it ceased being a processing center, he said.
Sperry said polling by the Postal Service indicates seven out of 10 Americans support eliminating Saturday delivery it as a cost-cutting measure.
Under the new plan, mail would be delivered to homes and businesses only Monday through Friday, but would still be delivered to post office boxes on Saturdays. Post offices now open on Saturdays would remain so.
In the past several years, the Postal Service has repeatedly called for shifting to a five-day delivery schedule for mail and packages and has been unable to win congressional approval. Although an independent agency, the Postal Service gets no tax dollars for its day-to-day operations yet is still subject to congressional control.
It was not immediately clear how the service could eliminate Saturday delivery without Congress' OK.
Last November, the agency reported an annual loss of $15.9 billion -- a record. Its biggest cost -- accounting for $11.1 billion of that loss-- is congressionally required spending on future health benefits for retirees.