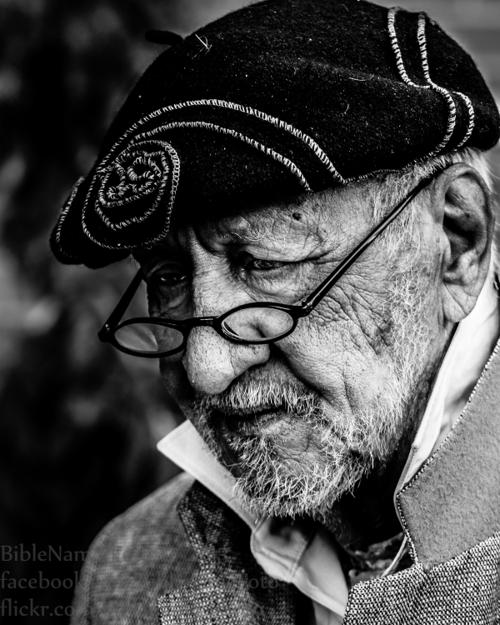 Longtime Old Market artist Val Valentine, who worked at the corner of 11th and Howard Streets for 35 years, has died of complications from kidney and heart problems. He was 75.
Valentine was at the Omaha street corner year-round, doing charcoal and crayon sketches and portraits for pay while sporting his trademark beret. He also entertained patrons in Old Market bars as a skilled storyteller.
"He really made people happy. He was very gregarious,'' said his wife, Phyllis Valentine, and proud of his Italian heritage.
Valentine died Monday at St. Joseph Villa Nursing Center in Omaha after being hospitalized for most of November.
Born Valente Valore Valentine in Baltimore, he was an Army veteran and later studied art in Chicago, said his daughter, Maia Young of Omaha.
Valentine's jobs in Chicago included working at the Playboy Mansion and as a headwaiter.
Eventually Valentine landed in Lincoln, working there as an artist before moving to Omaha.
"He was eccentric. He always lived the total artist lifestyle,'' Phyllis Valentine said.
"My rural Nebraska family was not very happy when I married this guy,'' she added, laughing.
He did not drive, relying on rides, buses, taxis and walking.
"He was fascinating, and he was a reader,'' she said. "He was such a character.''
Valentine's survivors also include sons James Valentine of Yucca Valley, Calif., and Joseph Valentine of Omaha, and eight grandchildren.
A vigil for Valentine will be at 6 p.m. Thursday at 11th and Howard Streets. Funeral services will be at 10 a.m. Friday at St. Mary Magdalene Catholic Church, 109 S. 19th St.