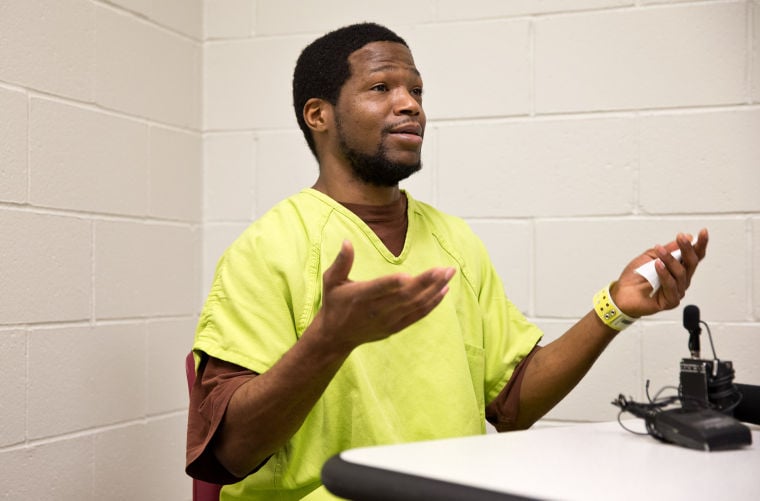 Terrance Hale still says he's a hero, despite 12 jurors concluding that he is a killer.
Hale, 31, was convicted of first-degree murder Monday — his birthday — in the death of Raymond "Bob" Vasholz. On Tuesday, Hale held a jailhouse press conference.
He maintained his innocence, expressing regret that he didn't testify during his weeklong trial and vowing to appeal his conviction, even if he has to hire new lawyers.
Prosecutors described the Feb. 7 beating and arson death of Vasholz, 83, as "brutal.''
Vasholz and his wife, Betty, would have celebrated their 59th wedding anniversary this week. Betty Vasholz was injured but survived.
Prosecutors said Hale's motive was money.
"I know what I did and did not do," Hale said Tuesday. "It was somebody else in the house."
The jury of seven men and five women deliberated for three hours before declaring Hale guilty.
Jurors rejected Hale's arguments that he came on the scene only after the fire started and that he had helped Betty Vasholz to safety.
Prosecutors said Betty Vasholz's testimony, in which she identified Hale as the couple's attacker, helped seal his conviction.