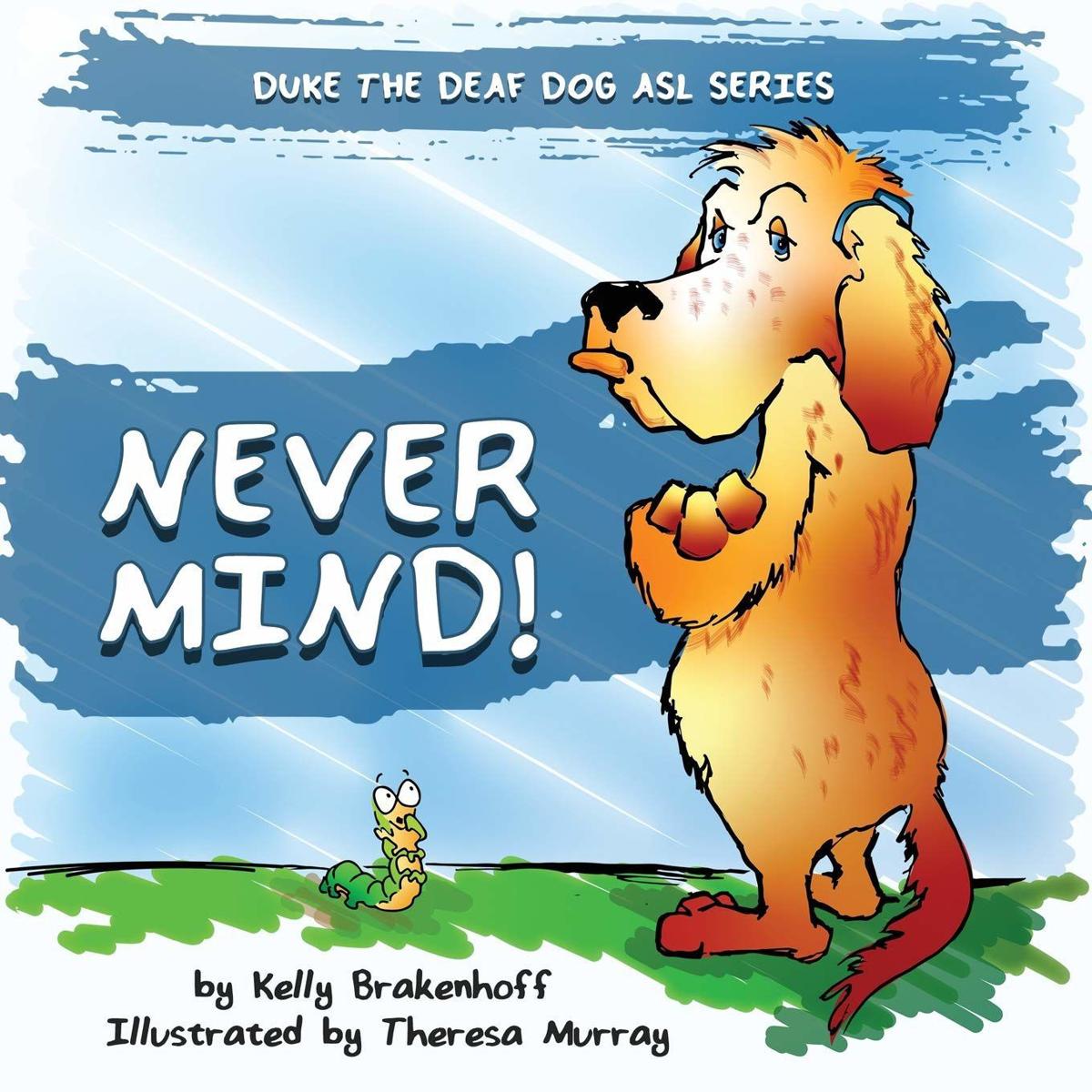 A new children's book, written and illustrated by a pair of Nebraska sisters, describes a dismissive phrase used around people who are deaf, hard of hearing or otherwise left out of conversations.
Called "Never Mind," the 24-page book featuring a dog named Duke describes all the times when someone, like a teacher or a friend, answers Duke's request to repeat something he missed with the words "Never mind."
The book is a gentle reminder that no one likes to be left out of conversation or action. It comes with some American Sign Language extras, including 10 signs for words in the book.
It was written by Kelly Brakenhoff, a sign language interpreter in Lincoln who has written two mystery novels. It was illustrated by her sister Theresa Murray of Omaha. Murray has created custom art and murals. 
The two, along with other contributors, will be on hand at a book reading and book signing scheduled for 10 a.m. Saturday at the Bookworm at 90th Street and West Center Road in Omaha.