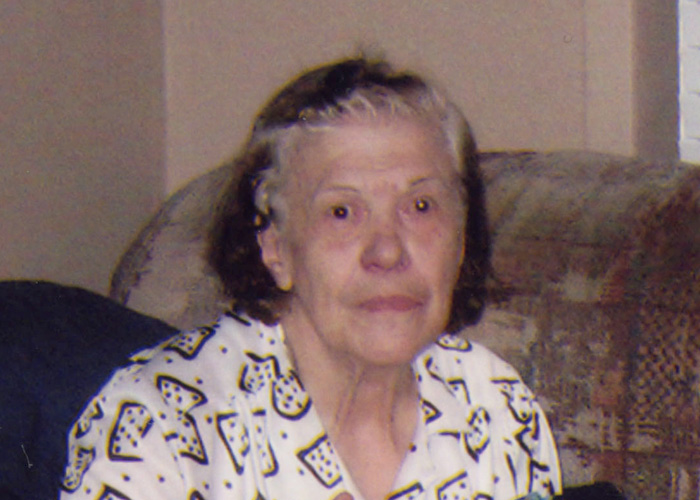 As a prosecutor detailed every disgusting thing he did to 93-year-old Louise Sollowin, Sergio Martinez-Perez's head bobbed.
Miffed that he was rebuffed by women at a party that night, he broke into Sollowin's house and began beating her — breaking her nose and the orbital bones around her eyes, Douglas County Attorney Don Kleine said.
Sitting at the defense table, Martinez-Perez closed his eyes, wincing a little.
He ripped off her adult diaper and sexually assaulted her, Kleine said.
Sergio Martinez-Perez
Martinez-Perez lowered his chin.
He punched her more than 10 times and slammed her head so hard she had bleeding on the brain, Kleine said.
Martinez-Perez shook his head. His eyes drooped. His shoulders slumped.
Martinez-Perez said nothing on his behalf Wednesday. He wore only the look of a doomed man who committed a despicable act.
Dressed in a yellow jumpsuit — an indication he is in protective custody — Martinez-Perez will spend the rest of his life in prison.
Under a plea deal reached Wednesday, prosecutors dropped their pursuit of the death penalty in return for Martinez-Perez pleading guilty to first-degree murder.
Douglas County District Judge Timothy Burns then imposed the mandatory life sentence for the illegal immigrant.
"To say the least, this crime is incomprehensible," Burns said. "My condolences go out to the Sollowin family.
"As I look at you today, I can't even imagine a 19-year-old kid who looks and presents as you do could do such a horrific thing."
Even veterans of the courthouse — Kleine and Douglas County Public Defender Tom Riley, each with 30 years' experience — were stunned.
Riley said his client had only a fifth- or sixth-grade education but had no record in Mexico.
"The truth of the matter is he has absolutely no criminal record," Riley said. "This is totally out of character, but there is nothing to mitigate" his actions.
Said Kleine: "This was a 93-year-old woman who lived a long and happy life. The ending is beyond belief that she had to endure at the hands of this defendant."
Her son, Joe Sollowin III, described her as "the sweetest lady you'd ever want to meet."
She spent 50 years helping her sister fire up the oven at Orsi's Italian Bakery, where her love of the family business kept her going well into her 80s.
Sollowin baked and cleaned, chatting almost exclusively in Italian with her sister, Frances Orsi, whose husband, Claudio, ran the bakery for decades. Sollowin's husband, Joe, did the books.
In recent years, the 93-year-old woman rarely left the South Omaha house where she had lived since 1942 — occasionally venturing out to meet with her doctors or to pick up hearing aids.
On July 20, her daughter, Louise Orsi, had helped Sollowin to bed.
Perez had spent that night partying at a club and then, after-hours, at a house. By midmorning July 21, he told investigators he was "mad at women" because he had been rebuffed by a couple of women at a party.
He left the party at 6 a.m.
He broke into Sollowin's house. About 8:30 a.m., Louise Orsi could hear rustling from Sollowin's room. She checked on her mom — and found a horrible scene.
When police arrived, Martinez-Perez was passed out on top of Sollowin. Her blood literally was on his hands.
Sollowin died three days later.
Kleine originally had sought the death penalty — alleging that Martinez-Perez killed Sollowin to cover up another crime and that the killing was especially heinous and cruel.
Prosecutors dropped the death penalty after discussing it with the Sollowin family.
That didn't ease the Sollowin family's disdain for Martinez-Perez. In an email, Joe Sollowin III referred to Martinez-Perez as the "lil bastard."
"I hope the killer decides life is not worth it and kills himself soon," Sollowin said.
Granddaughter Teresa Hartzell said her mother, Louise Orsi, has returned to live in the house after the family did some renovations. But Hartzell, who arrived that Sunday morning to find police arresting Martinez-Perez, said there are moments when she still gets an eerie feeling.
Hartzell cried softly as Kleine recounted what happened to her grandmother.
"I just wanted him to face consequences for what he did," Hartzell said. "I got to see him, in person. This is closure for me."