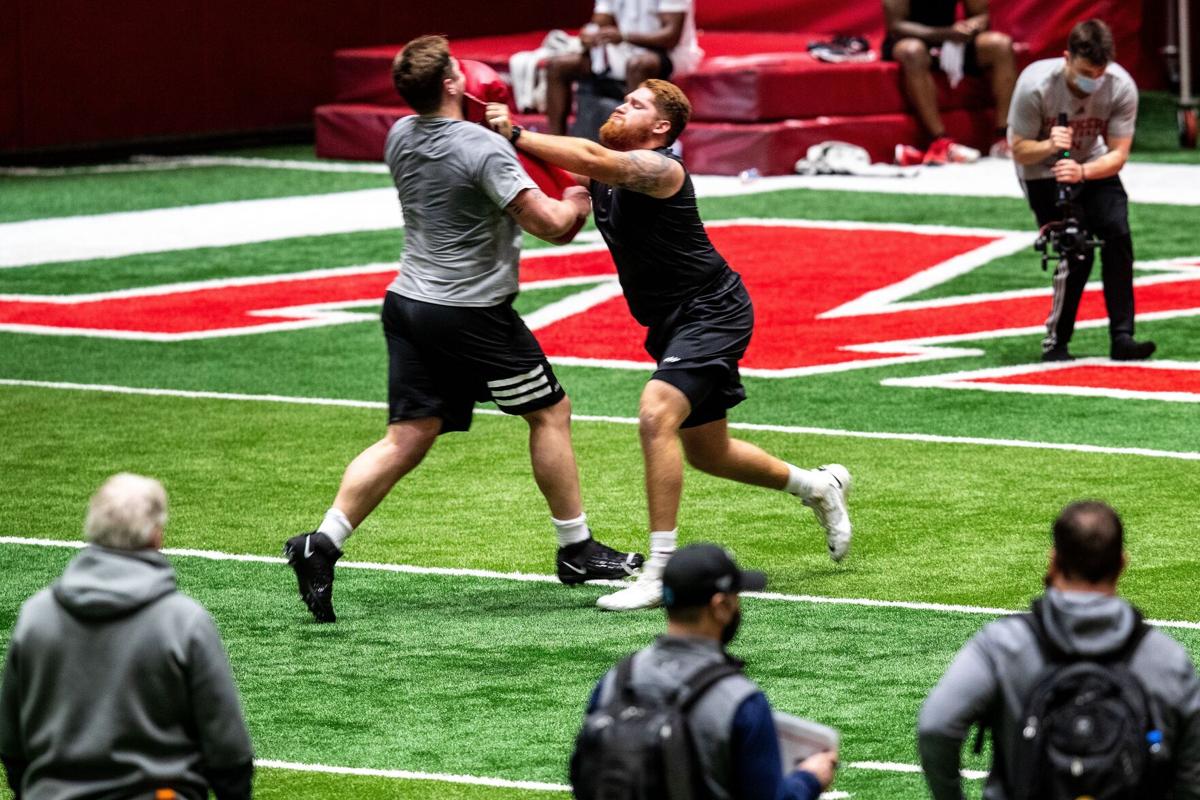 LINCOLN — A top NFL draft analyst projects one Husker will be picked, and several more will likely be priority free agents.
Dane Brugler, who produces a massive NFL draft guide for The Athletic, projects left tackle Brenden Jaimes will be selected perhaps as early as the third round. Jaimes is ranked as Brugler's No. 15 tackle prospect, which puts Jaimes just outside the top 100 overall.
"Jaimes doesn't have much of a wow factor, but he doesn't have a fatal flaw either and produced quality tape at left tackle," Brugler wrote. "He will provide immediate tackle/guard depth for an NFL team and might not give the job back if given the opportunity to start."
Jaimes' offensive line teammate, Matt Farniok, is rated as the No. 29 offensive tackle. He's listed as a priority free agent.
"Farniok plays with desired functional quickness and competitive drive, but his balance/recovery issues leave a small margin for error, both at tackle and guard," Brugler wrote.
Cornerback Dicaprio Bootle ran a 4.44-second 40-yard dash, according to Brugler's guide, though it was unofficially reported as 4.38 seconds at Nebraska's Pro Day. Brugler rated Bootle the No. 51 corner and wrote he has "outstanding straight-line speed to carry receivers downfield, but his body quickness is often negated by false steps in coverage," adding that he's "rigid" in his ability to change directions.
Jack Stoll was rated as the No. 28 tight end/fullback. His 4.65-second 40-yard dash time was one of the fastest listed among tight ends.
Stoll's 40 was also faster than Dedrick Mills' 4.69. Mills rates as the No. 40 running back, according to Brugler. Mills is two spots ahead of Mekhi Sargent, who played at Iowa and Iowa Western.
The NFL draft begins April 29 and continues through May 1, the same day as the Husker spring game.