Some couples head to the courthouse to get married. Mike and Anne Boyle went to the courthouse immediately after their 1965 church vows, still in wedding garb — to register to vote.
That gesture, photographed by The World-Herald, spoke volumes about their future as a political power couple, long involved in campaigns and in holding elective offices. The Boyles' lives included much happiness, but also drama and controversy.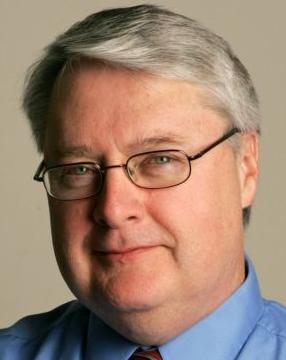 Also humor, including a typographical error under that wedding-day news photo. Reregistering them under Anne's married name and their new address just in time for a city election, the election commissioner asked them to raise their right hands (today this is done in writing) so he could administer oaths. Unfortunately, the caption said he administered oats.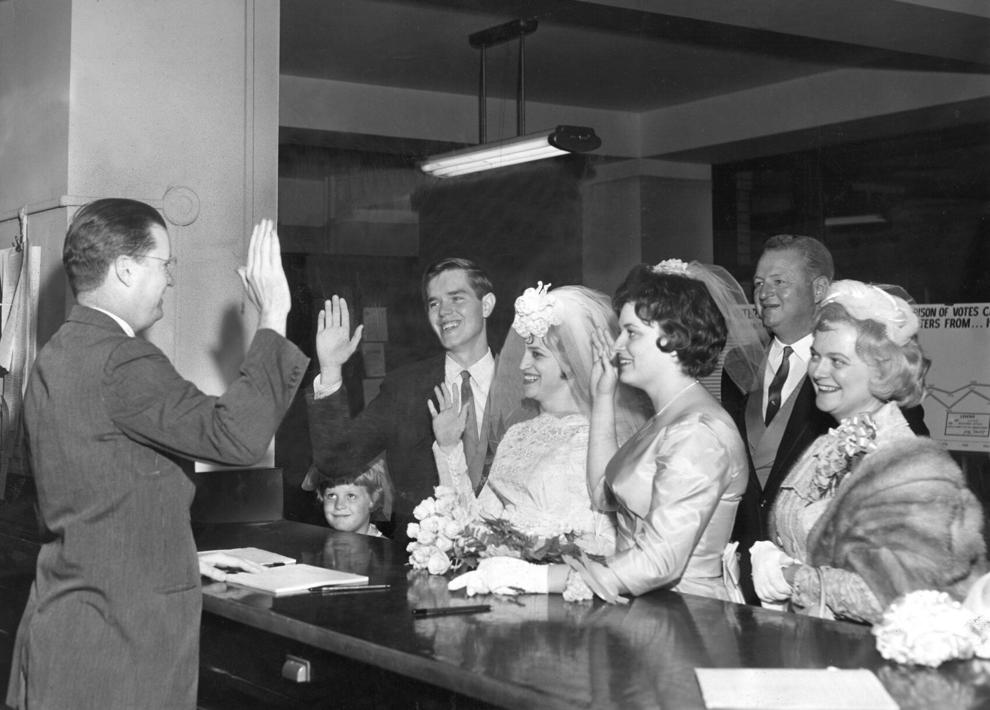 Mike Boyle, chairman of the Douglas County Young Democrats — and later elected mayor of Omaha at a youthful 37 — for years kidded the commissioner about those oats. Ha, a nourishing start to a strong marriage.
It lasted nearly 54 years until Anne's death at 76 after strokes in 2019. Mike's death Monday at 77, from pneumonia and lung cancer, marked the end of the Omaha story for a couple who knew each other since first grade at St. Cecilia School.
At 21, Mike married into her political family. Anne, then 22, was the daughter of Sam J. Howell, longtime Douglas County treasurer; her grandfather and great-grandfather were state legislators.
Jim Fogarty, who grew up in the Cathedral neighborhood and in his youth "spent half of my life in Sam Howell's house," said gatherings there included guests of both political parties. Years later, Fogarty, a Republican, served as an adviser on Mike Boyle's 1981 campaign for mayor. His wife, Colleen, organized neighborhood campaign parties.
Boyle's victory led some to question if his election benefited from a political machine, though Anne once quipped, "My only machine is a Maytag."
The Omaha Press Club Show, which made fun of public figures, soon portrayed Sam J. Howell as the alleged machine's godfather. In a musical parody of the movie "The Godfather," a cast member sang:
Speak softly when you say my name at City Hall.
Speak reverently and always use my name with awe.
You'll soon find out who's got the clout.
For Sam J. Howell is now your mayor's godfather-in-law.
The stage godfather (me) sang that he could "turn the screws," concluding:
And when we're done ... my favorite son
Will move our operations on to Washington.
The Boyles were young, and who knew how far they might go in politics? Nebraska had two Democratic U.S. senators then, and it was easy to imagine the Boyles someday in the nation's capital. (Another Democratic political couple, in Arkansas, were making even bigger plans of their own.)
Mike Boyle, who earned a law degree from Creighton University, was a popular mayor for a while, showing up everywhere at events. But controversies soon arose, including his angry confrontation of a few police officers, whom he chastised for congregating in front of a downtown lounge.
In 1984, the Boyles and their five children attended a dinner where Anne was honored as Woman of the Year in Politics. After giving a speech, the mayor experienced chest pain and numbness in two fingers. A police officer drove him to a hospital — he was suffering a heart attack at 40 and asked for a priest to administer last rites. When released a week later, he promised to spend more time at home and practice a healthier lifestyle.
Mayor Boyle enjoyed making people laugh. When Anthony Milone (pronounced close to "Maloney") was named auxiliary bishop of Omaha, the mayor addressed a letter to "Bishop Anthony Maloney." It lauded him as the latest in a line of Irish-ancestry bishops in Omaha, and continued with blarney about the greatness of the Irish. The letter ended: "Oh, your name is Milone? Well, congratulations anyway."
Among his ceremonial duties in 1985 was the start of Omaha cellular telephone service, which a corporate spokesman said "could become a mass consumer item." Boyle held a phone "as big as a 2-liter bottle of pop" and called the governor's office in Lincoln, but the line went dead. So as not to embarrass the company, he said, he kept talking as if someone could hear him on the other end. He later called it "Omaha's first dropped cellphone call."
Boyle was reelected that year, but a recall campaign gathered petitions and put the question of removing him from office on the ballot in 1987, though not accusing him of corruption. World-Herald reporter Christopher Burbach, who has written about the Boyles over the years, wrote this week of "the colorful, emotional and usually affable Mike Boyle," adding that no single incident explains why voters ousted him.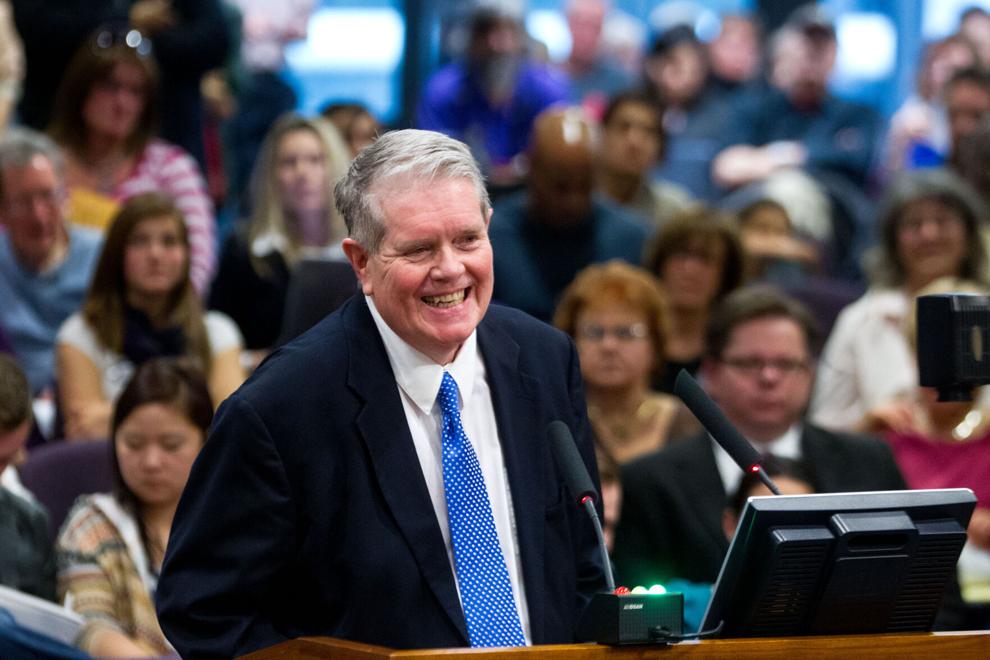 At the center of it, though, were objections to his personal style, including the way he fired the police chief for refusing to discipline officers involved in a stakeout of the mayor's brother-in-law. There were other incidents. Some voters just didn't like the way the young mayor was acting, as if — to use an old expression — he was high-handedly "feeling his oats."
His removal from office made news far outside Omaha. The Chicago Tribune reported that the 42-year-old mayor, in effect, had to run against "public perceptions of his personality rather than the quality of his administration."
The Boyles were devastated, but Mike ran for mayor again in 1989. In defeat, he said there was "no time for bitterness." As for the recall, he accepted some self-blame. "Then, I was running against myself," he said. "And who I was running against was a jerk." (Years later, he and Anne attended a memorial service for the wife of the recall campaign's leader.)
In 1997, Burbach reported that the Boyles had reemerged undaunted. Anne had been elected to the Nebraska Public Service Commission (she served for 18 years), and Mike was appointed to the Douglas County Board — a job he held through elections the rest of his life, 24 years. He recently served alongside physician-daughter Maureen Boyle, elected late last year.
When Mike Boyle was elected Omaha mayor in 1981, a front-page Des Moines Register article speculated on a major political future. Alas, neither he nor Anne ever took oaths of office in Washington. The Boyles, who laughed about being administered oats at the courthouse on their wedding day, instead spent their adult lives affirming that all politics is local.
Michael Kelly is a retired World-Herald columnist.
---
Michael Kelly is a retired World-Herald columnist.