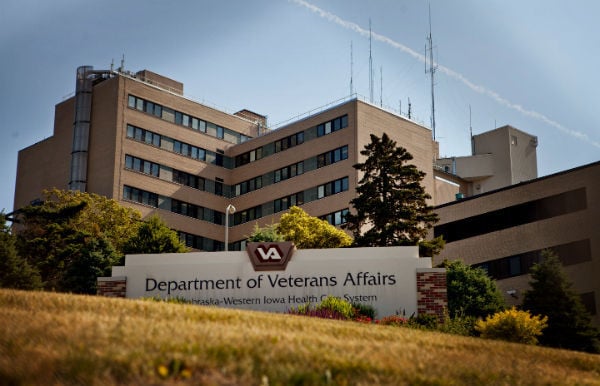 The writer, an Air Force veteran, is director of the VA Nebraska-Western Iowa Health Care System.
Sometimes things get lost in translation.
That's what happened when the media set about telling the story of recent events at the Omaha VA Medical Center.
To be clear, the unauthorized spreadsheet some employees used to track mental health appointments at the facility was unacceptable. But lost in the media's dramatic headlines and use of the term "secret lists" was that the discovery and reporting of the list is an example of VA's significant reform efforts in action.
The phrase "VA does the right thing" may not make for a great headline. But in this instance, that's exactly what happened. Here are the facts:
In August, I received confirmation of an irregularity regarding the Omaha VA Medical Center's mental health services scheduling practices. Some employees had decided to use a spreadsheet to track appointments instead of using VA's official electronic wait list because they thought it would be easier.
Use of unauthorized spreadsheets is a clear policy violation. Upon discovery, we immediately put a stop to the practice, launched an internal investigation and reported the situation to VA's independent Office of Inspector General and Office of Veterans Access to Care at VA's Washington headquarters.
After our initial investigation, it was clear that disciplinary action was warranted for some employees involved, and we prepared to take such action. Two employees have since chosen to leave VA rather than accept responsibility for their actions. Good riddance.
In all, we've conducted three separate investigations into this incident. We took a comprehensive look not only at our mental health program, but also into operations at every clinic in the Omaha service area. The findings will enable us to determine what additional corrective measures and possible disciplinary actions are warranted.
We reviewed the records of affected veterans to ensure they were offered mental health care at our VA Medical Center or in the community. We also retrained our staff and strengthened our policies and procedures to ensure no similar shortcuts are taken in the future.
No Omaha VA Medical Center employee has been or will be paid a bonus correlated to the use of this unauthorized list, and affected veterans received care in other clinical areas within the timeframe of the incident.
The fact that some rogue and unprofessional employees decided to take shortcuts with veterans' care by using an unauthorized waiting list angers me. I won't tolerate it, as our actions in response to the discovery demonstrate.
That said, the way the Omaha VA Medical Center's medical and administrative professionals — almost all of whom are dedicated to doing the right thing in caring for our veterans — handled the aftermath of this situation makes me extremely proud.
Because of their actions, our scheduling operations in mental health are running more efficiently than ever. Veterans seeking care at the Omaha VA Medical Center can do so with renewed confidence.
In fact, in September, the Omaha VA Medical Center received the highest possible rating among VA facilities, and it now ranks in the top 10 percent of 146 VA medical centers in quality metrics, including access to care, patient experience and mental health.
Our proactive approach to problem solving in Omaha is precisely what VA Secretary David Shulkin has directed across the department. It is on display at VA facilities nationwide as the department embarks on the largest transformation and modernization effort in its history under his leadership and that of President Donald Trump.
Nationally, VA has worked closely with Congress and veterans service organizations to enact new laws that make it easier to hold employees accountable, ensure that veterans have greater choice over their health care decisions and expand important educational benefits.
At VA we're making significant strides to reform the department by addressing our toughest challenges directly and transparently for America's veterans and taxpayers.
This is precisely how we handled our facility's recent unauthorized wait list issue, and it will be our approach moving forward. When we find problems, we will fix them, report them appropriately and hold those responsible accountable.
Omaha-area veterans deserve no less.
Catch the latest in Opinion
Get opinion pieces, letters and editorials sent directly to your inbox weekly!