April winner
"It seems hard and harder to escape politics these days …"
Runners-up
"Did you get your 10,000 leagues in today?"
—Tuck Smith, Blair, Nebraska
"Faux Pelini surfaces once again!"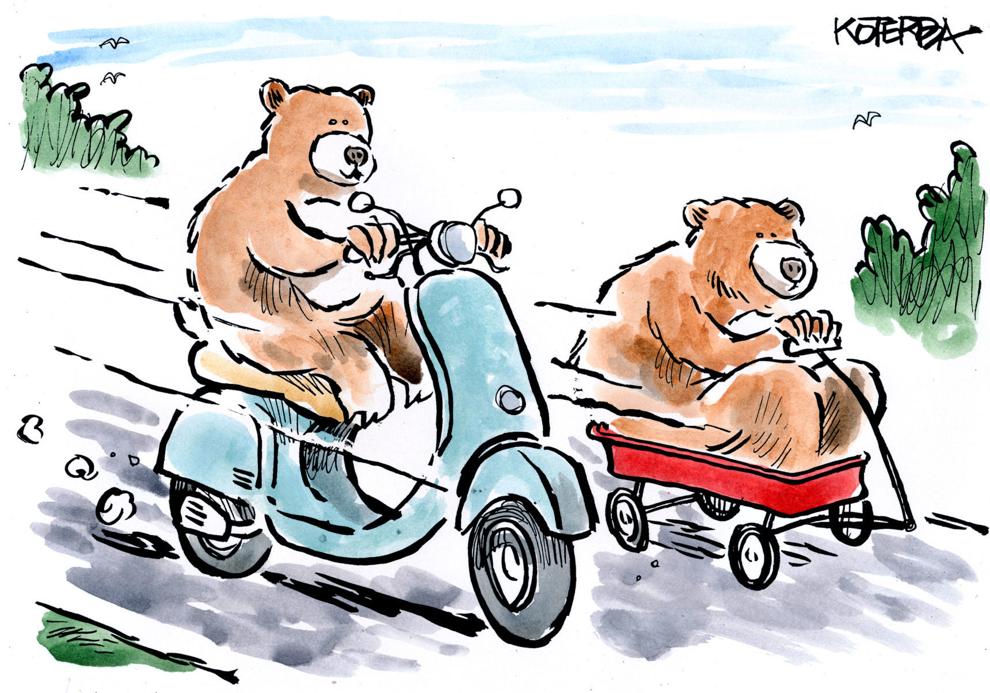 Everyone's a critic. But is everyone a cartoonist?
I draw five editorial cartoons a week for the Omaha World-Herald. It's a challenging job to craft cartoons and write the best captions week after week. Now is your chance to pick up a pen and practice your own creativity!
Each month, I'll post a new drawing that's in need of a caption. Your challenge, should you choose to accept it, is to come up with the wittiest, cleverest caption you can. The rules are few: Keep it short – remember, brevity is the soul of wit. And, of course, keep it clean. Otherwise, let your imagination run wild!
I'll pick one first-place winner and up to two runners-up. Winners will be announced and published the following month. First-place entrants will receive the original drawing – with their caption included – and a copy of my cartoon collection, "Drawing You In."
You can enter up to three captions – but you can only enter once a month.
Each entry must include the following:
(Limit of three caption submissions)
Koterba Cartoon Challenge, c/o Jeff Koterba
1314 Douglas St., Suite 700
This month's entries must be received by May 25. Winners will be announced shortly after in the paper and on Omaha.com.
Good luck and happy cartooning!