At the dawn of the 20th century, Nebraskans put up political mavericks like George Norris and William Jennings Bryan. Recently, Nebraskans sent Democrats Jim Exon, Bob Kerrey and Ben Nelson to the Governor's Mansion and then the U.S. Senate. Like everything, political landscapes change. Today, Nebraska is predominately Republican. In the future, partisanship will shift from right to left, to moderates versus extremists. If you've walked into a voting booth and thought, I don't like either of these candidates, you may be moderate. Don't worry, most voters are.
"Trying to make sense of it all, but I can see it makes no sense at all."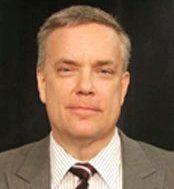 Historically, political parties are little more than a loose amalgamation of special interest groups cobbled together to form a voting bloc. But today, both parties increasingly use ideological litmus tests to solidify their base. However, Americans may be on the verge of rejecting this one-agenda-fits-all politics.
Political scientist Morris Fiorina found that while the party platforms have become more extreme, most voters have not changed their position on key issues in 40 years. Further, he found that most voters are not supportive of extreme policy positions. For example, support for DACA recipients polls into the 70 percentiles. Just last month, 77% of Americans polled said Roe v. Wade should not be overturned. And, depending upon how it is phrased, 57% to 73% want something done to reduce gun-related violence.
Of the 435 congressional districts, only about 40 can realistically be flipped from one party to the other because districts are drawn along partisan lines. Among those is Nebraska's 2nd District. The district is relatively easy to flip but increasingly difficult to hold onto.
Traditionally, in a primary election, candidates campaign to a small group of partisan voters who strongly identified with party ideology. Then, in the general election, candidates soften their stances to capture the moderate middle. Due to low voter turnout, strong partisans represent a higher share of primary voters. Subsequently, candidates in the general elections are often more ideologically extreme.
"I got the feeling that something ain't right."
Karl Rove is credited with a modern campaign approach where candidates cater to heavy partisans in both the primary and general elections. As candidates move away from the political center, many moderates feel as though their party left them.
Previously, partisanship tended to blur in political middle among moderate Republicans, or RINOs, such as John McCollister; and right-leaning Democrats, or DINOs, such as Brad Ashford. As moderates were ejected, party membership fell while independents increased and now make up the largest group of registered voters.
In Nebraska, the rift between extremists and centrists is appearing in both parties. Democratic State Party Chair Jane Kleeb's book, "Harvest the Vote," discusses efforts to reach across partisan divides by appealing to rural and generally Republican voters. Conversely, in 2018, 2nd District Congressional candidate Kara Eastman wrote, "We won because we showed that Democrats do not have to 'move to the middle' to get people to vote."
Among Republicans, accusations are being directed against Gov. Pete Ricketts and his support for State Sen. Julie Slama. Ricketts stated, "Janet Palmtag (a longtime Republican volunteer) is not conservative and she is wrong on the issues on a number of different things, (including) gun control and providing food stamp benefits for felons." GOP State Party Chair Dan Welch distanced himself from a questionable mail piece, which claimed, "Janet Palmtag sides with Lincoln Liberals, Atheists & Radical extremists." The split between Ricketts and former Gov. Dave Heineman, Congressman Jeff Fortenberry and Hal Daub is indicative of a party divided over whether to support candidates willing to work across party lines and those who are litmus-test conservatives. Democratic former Gov. Bob Kerrey joined Heineman in condemning the flyer.
Admittedly, my theory is premature and, frankly, leans toward wishful thinking. But what is clear is that Nebraska's form of Prairie Politics has historically been moderate.
"And I'm wondering what it is I should do."
Moderates, you're not alone. But you need to speak up. Like the song says, "It's so hard to keep this smile on my face. Losing control, I'm all over the place. Clowns to the left of me, jokers to the right, here I am, stuck in the middle with you."
Rick Galusha teaches political science at Bellevue University. He's hosted a blues radio show for 30 years and was the president of Homer's Music Stores. Galusha was active in the creation of the Old Market Business Association and served as the group's first president for two terms.
Catch the latest in Opinion
Get opinion pieces, letters and editorials sent directly to your inbox weekly!