The Yellowstone supervolcano will erupt soon and destroy humanity as we know it. Do I call the mayor of Gardiner, Montana, to find out what he's doing to save us?
My neighbor is starving. Shall I call the USDA to feed him?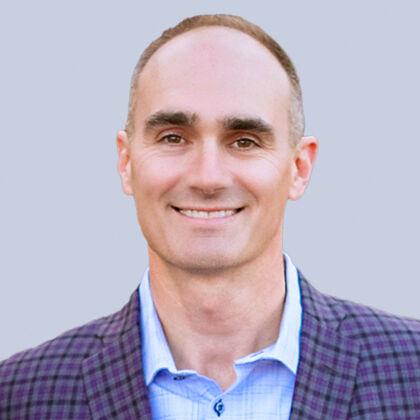 I'm running you through this thought experiment to demonstrate how silly it is to always apply the logic of small versus big government ideals. In the former it's obvious that a mayor is not the right person to depend on in the face of an existential threat. In the latter, I hope you realized that the easier path to helping your neighbor is to feed him yourself. In both cases you recognize a need for action, though.
Would you believe that 62% of us agree with the statement "Our two-party political system sucks?" Majority America wants an alternative, but because political parties are propped up by protectionist policies (a topic for another column), they stick around well beyond their useful life. It's self inflicted; Democrats have warped their ideals with the illiberal liberalism of cancel culture, and the supposed pro-states rights Republicans don't even trust states to count their votes correctly. Incoherence isn't popular.
Someone critique my thinking here, please. If San Francisco were to choose to deploy municipal resources to feed the poor, that's not our business. Likewise, if here in Omaha we prefer church, charity and self to feed the poor, who is any non-Omahan to try to deny us our freedom to do so?
It wasn't long ago that almost all of America was deciding if we wanted smoking bans in our local establishments. The traditional individual rights versus greater good arguments played out. The question citizens answered was "what do we want?" When the smoke cleared (get it?), our individualized community preferences evinced as environments we prefer to eat lunch in. Success.
Are political parties unpopular because they don't really do anything other than serve as a reliable place for the media to get sensationalized quotes? Seriously, who cares what a political party thinks? Do you trust that those activists get together to have intellectual, best-practice conversations about policy? They don't; they just gather having been electrified with the same 24-hour cable "news" many of us watch, look for relevance by getting involved in political campaigns and protect their hive by regurgitating talking points in an increasingly mean-spirited way. "If ya can't beat 'em, ad homin'em," right?
Local election season is upon us, but we're chock full of information from national cable "news" that exclusively cares about all of the world except where we are. Election Day nears, but we have to backfill the void our local apathy has hollowed with last-ditch efforts to "do our research." Happily, political parties and special interests mail us election cheat sheets (called slate lists) to save us the hassle. In other words, our outsourced critical thinking is not much more than a last-ditch, better-than-nothing way to pick, for example, the CEO of our city (aka: mayor) by applying broad brush big versus small spectrum to offices incompatible with that model. Especially in local elections, voting is almost just an amplification of activist's beliefs, not a tally of ours. Loss of agency isn't popular.
Government is not as simple as big versus small, left versus right; it is tiered. Local governments can and should do things the federal government can't, and vice versa. Our role as citizens ought damn well be to care enough to know the difference, allow for local liberties even if they cross traditional left-right taboos, and pick the best people for office based on merit. What's more, we'd be best served to not let unpopular dysfunctional incorporations of political philosophies be our easy button. If we're not honest enough to admit this, then don't be surprised when politicians are rebuked, like officeholders Ben Sasse and former Democrat Don Kleine, for not being sufficiently radicalized and loyal to what activists need them to be ... slaves to the tribe.
Jeremy Aspen is a businessman and host of Bootstrappers. His passion as a self-proclaimed "localitarian" manifests itself formally in his appointment seat on the Omaha Zoning Board of Appeals and by staying engaged in political, social or charity opportunities to help make Omaha a better place to live.