It's frustrating that the unicameral is trying to extend the amount of time that a senator can serve from eight to 12 years (LR18CA). It's not a sin to want to serve longer, but what's changed? In other words, we limited your terms not long ago, and what since then has changed to make you think constituents want this? Why this change when there are far more pressing issues with the Legislature that need to be fixed first — like your pay, for instance?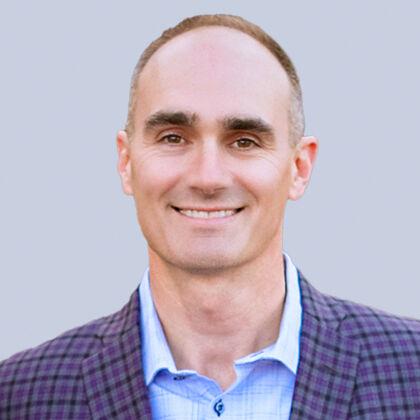 Let's review. In 1992 Nebraskans voted for term limits, which led to many court battles and even another initiative in 2000 to get term limits to take effect in 2006. Then in 2012, before term limits had affected even one senator, the Legislature tried to extend it to 12 years and bypass the efforts of years of voters telling them eight years is plenty. To go time and time against the will of the voter is disrespectful.
That disrespect is what prompted my wife and I to get involved. Citizens in Charge, a board I sit on, started working with US Term Limits to quell the effort. Gwenn Aspen went around the state with a big Trojan horse and interviewed with all the small-town papers. As far as campaigns go, it wasn't that difficult because, for one, term limits are popular. But that year, the Legislature put both the extension of term limits and a pay raise on the same ballot. And, because politics "works" the way it does, the two issues were tightly joined. In public perception, not only did "greedy" senators want to bypass voters' preference for eight-year limits, they also wanted an 88% pay raise. Our campaign defeated term limits 65-35%, a shellacking.
The problem to work on is not term limits. It's that senators don't earn a livable wage. And it's not hyperbole to say it's borderline criminal, because they earn $3,080 a year less than a full-time minimum wage earner. Low pay leaves an environment in which lawyers, retirees, the independently wealthy and young people working for nonprofits with very flexible schedules can afford to serve — not a representative slice of Nebraska. How can we have accurate representation in government without the working class holding office, for instance?
Lawyers are in the Legislature because their firms allow them time. Those firms' clients may have an interest in state laws. Others may work at not-for-profits that pay them a decent salary, but whose benefactors may have an interest in state laws too, conveniently. It's not illegal, but it isn't pure either.
With such low pay, we're putting senators in situations they ought not suffer. We have heard stories of senators borrowing from their campaign donations for personal expenses.
As constituents we clutch our pearls at these actions, but we are making it so hard to survive as a state senator we cannot be shocked that desperate people do desperate things or good people justify poor behavior because they have limited choices, given the stressful and time-consuming requirements of the job.
Rarely do the left and the right agree on something, but this pay issue is making for strange bedfellows. In 2018, when left-of-center Sen. Tony Vargas addressed this topic he said, "I don't believe we're going to get true representatives of our community until we make the salary more affordable so that a working parent, a working individual, can be a state senator."
And Doug Kagan, a staple of fiscal conservative activism, said, "The people we want to run as conservatives, they have real jobs and can't run for the Legislature because they can't afford it."
How much more of a clue do we need to finally make a change than when diametric opposites on the political spectrum agree on something?
I digress only to return to the point. There will be a point in the not-too-distant future that we, as Nebraskans, will have enough history to have a conversation about whether or not senators should be allowed to serve for three terms. But until we have a better system to accurately represent us in the legislative process we can't make an informed decision.
Does this not seem silly; 1988 was the last time senators got a pay raise to the $12,000 they "enjoy" today.
So, fellow Nebraskans, please let senators pay themselves more — the honor of serving us is not enough to protect our best interests. Dear senators, you know as well as I do that defeating LR18CA is relatively easy, plus you know you deserve more compensation. Respect Nebraskans by telling us what you're worth, then later maybe we can be bedfellows in getting terms extended to 12 years.
Jeremy Aspen is a businessman and host of Bootstrappers podcast. His passion as a self-proclaimed "localitarian" manifests itself formally in his appointment seat on the Omaha Zoning Board of Appeals and by staying engaged in political, social or charity opportunities to help make Omaha a better place to live.