"When will things get back to normal?"
It's a question I've heard a lot lately. It's made me wonder why we aspire to "normal." It seems like a life raft in a sea of perceived chaos; a catchall for an idea of how life should be that is often rooted in nostalgia, the unreliable nature of memory, and often at the exclusion of anyone and anything that doesn't fit that invention of the ideal yesteryear (or yesterday).
I'd like to suggest that we shouldn't get back to normal, and we can't, and it's not what we should be aiming for anyway.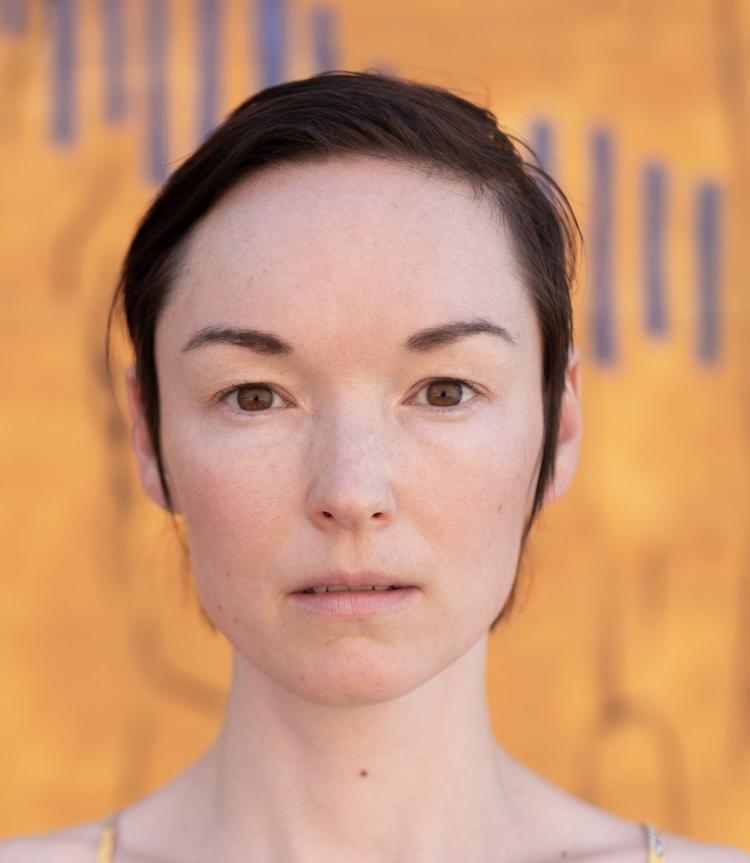 The sentiment behind the question is completely understandable. We miss certain things, like the ability to gather in large groups for a concert or a wedding or a birthday without worrying that we'll accidentally catch or spread a potentially deadly virus. We long for hugs and handshakes. We miss our favorite restaurants. We wish we could travel to new places or to see old friends in other countries where we're currently not allowed entry due to the pandemic. And from what I hear, the already-tricky world of dating is now a boiling quagmire. Fun stuff.
While these feelings are completely human, it's also important to recognize that what's normal for me is not the same as what's normal for you, or for people who live a district, a state or thousands of miles away. It's all relative.
Though I'm still in the habit of using "normal" on a regular basis, I've come to feel that the word by itself means absolutely nothing. It is subjective and entirely individual. Whether we're talking about food, expectations or the pattern of daily life, it means something different to every person on this planet. Yes, we have some shared societal understandings, but even those are constantly shifting through time. Normality is prime for projection, a myth we've all bought into.
This myth can be alluring, but it is deceptive and we should aim to move beyond it.
Unfortunately, our country's version of normal has long been rooted in oppression of Indigenous communities and people of color. It has persecuted those whose love doesn't fall strictly within heterosexual boundaries. It has denied people access to vote, access to affordable health care and sometimes even autonomy over their own bodies. It has seen a government that is supposed to be of, by and for the people become so heavily reliant on corporate interests that we are valued as consumers and not citizens.
The current U.S. version of normal is to have an ever-widening income gap between the rich and, well, everyone else. This country consistently ranks low on public education, efficacy of health care systems, and overall life expectancy compared with other wealthy nations.
School shootings on a regular basis are "normal."
Working two or three jobs at minimum wage just to survive is "normal."
Going broke because of an illness and having to plead with friends and family for money on GoFundMe is "normal."
Police brutality and the lack of justice for people of color is "normal."
Why should we accept — let alone idealize — any of this? There is plenty to celebrate about our country and our communities that have nothing to do with a typically privileged perception of what's normal. The ability to innovate, change and adapt to ensure justice and equality for people of all backgrounds is critical to our survival as a society. What was once considered disruptive (such as interracial marriage, basic civil rights, or a five-day workweek) is now part of our essential fabric.
The kind of turmoil and unpredictability we're witnessing now is only seen as abnormal because we're either ignoring large swaths of history, or we're clinging to the status quo in a way that is unhealthy.
COVID-19 has laid many of these issues bare. While struggling with a pandemic and without our typical distractions, we're feeling the stress fractures in our systems and institutions more keenly. And some communities are feeling the devastating effects disproportionately.
We can be better than this. We can move past the fear, let go of the myth and recognize that fighting to create a truly inclusive society is the strongest demonstration of love for one's country.
So let's celebrate our differences. Listen to those who are hurting, who are calling for justice. Embrace new ideas on how to dismantle and rebuild systems that only benefit some. Let's abandon our love affair with "normal."
Let's face downhill and ask, "how can we change things?"
Kate Ryan Brewer was born in Seattle, raised in Southeast Asia and now lives in the greater Omaha area. She is an independent writer and filmmaker who has lived and worked around the world.