One look at the calendar, and the extended forecast, suggests that spring is here. That's good news because the last year has been something of an extended winter, and it's about time for us to see some new life.
My son has been dutifully heading off to our church every Sunday morning to run the livestream (which the church started about a year ago when we ceased in-person services for a while) throughout the pandemic. In those early days, my husband (as one of the local physicians) went to church and provided "pandemic updates" for those watching online. I stayed home and watched, along with many of my friends.
Like many people, we got used to meeting online for church services, just as many people have gotten used to working remotely. Although our church opened up in late May or early June with distancing, masks and limited music performed by small groups rather than sung by the congregation, most people still stayed away most of the time. Either my husband or I would occasionally tag along with my son, sit in the balcony, and generally wave and say "hi" to the few church friends there from a safe distance.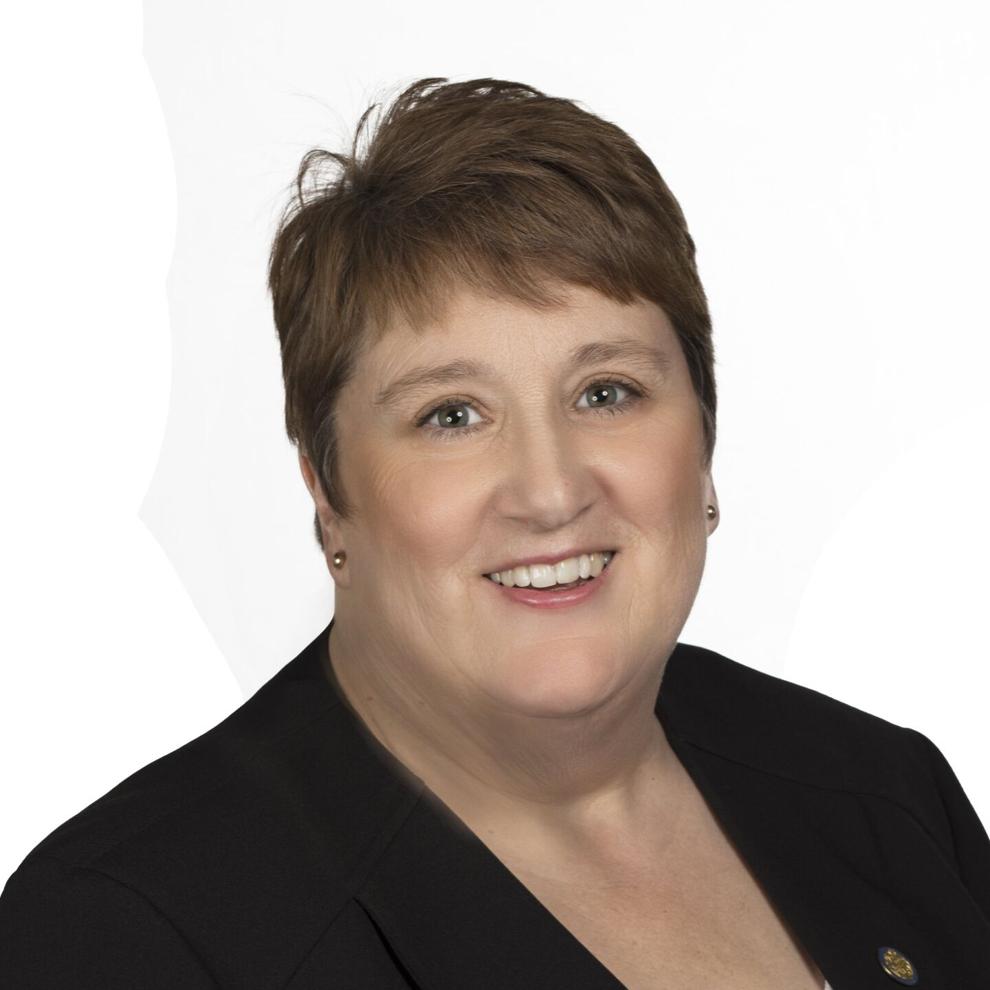 Last week, we woke up on Sunday morning and decided we were both going to go to church, that we were going to sit on the main floor, and we were going to talk to people. There weren't a lot of us there, but there were more than I'd seen in my previous forays back to in-person church.
The beginnings of the thaw became apparent when I overheard conversations beginning with "I got my second vaccine this week," followed with fist bumps. Admittedly, most of those in church on Sunday had probably had their vaccine — either because of occupation, age, location (our members are from the broader Crete vicinity, including farmers and others in parts of southwest Lancaster County).
After church, it seemed that there was a bit of reluctance to leave, and while talking in masks isn't "normal," there was more-common after-church milling about, with people enjoying one another's company in a little closer proximity than even a few weeks ago.
Last year at this time, my son's high school musical was canceled the week before the performance because the schools shut down. This past weekend, we got to see him perform in the title role of "You're a Good Man, Charlie Brown." Do I wish they could have taken their masks off so that Mom could see his full brilliance? Of course. It's been a long, hard winter for all of us, but this was another welcome sign of spring in Crete, Nebraska, even with the masks.
Throughout the state and around the country, it seems like we've spent the better part of the last year arguing with each other. We've discussed the COVID-19 virus and whether it should be taken seriously; we've argued about the need for masks; we've disagreed about whether the vaccine is safe; we've even fought about whether we could believe our doctors. Some of these discussions have divided extended families as we've disagreed about whether it was safe to gather for holidays. Intertwined with all of those arguments about shut-downs and masks and the virus, we fought about politics. Some of those fights about politics resulted in damage to our U.S. Capitol, harm to those trying to protect it and the threat of injury to those elected to serve us; some of them saw racial tensions peak.
It's going to be hard for many of us to forget the disagreements and ill will we've seen and been a part of over the last year. The stress of both financial and health uncertainty has been great for most of us. But I think we can make great strides if we all do what my friends at church were doing this past week: show grace.
It seems to me that whether you agree on everything or nothing, we could all recover from the COVID winter faster if we acknowledge that we've all been through tumultuous times together and have all responded differently. Move on, extend grace, be kind to one another and look forward to the ever-growing spring of life ahead!
Laura Ebke is a wife, mother of three, and grandma of one. A lifelong Nebraskan who has lived in Crete more than 25 years, she has a doctorate in political science from the University of Nebraska, serves as senior fellow at the Platte Institute and previously served four years in the Nebraska Legislature and 12 years on the Crete school board.