If you don't already know Dominique Morgan, you need to.
She's a trailblazer. An activist. A change maker.
But most importantly, she's a 39-year-old Omahan bringing national attention back to the Heartland for her tireless efforts to improve the quality of life for the LGBTQ+ community and people directly or indirectly harmed by the justice system.
Just last month, Morgan was recognized by members of Congress when she was named in House Resolution 170 with other prominent Black activists and leaders such as Black Lives Matter co-founders Patrisse Cullors and Alicia Garza.
HR 170, introduced by Rep. Barbara Lee, D-Calif., and co-sponsored by 29 other members of Congress, "seeks to uplift the contributions of Black LGBTQ+ individuals, both past and present, as fearless trailblazers in American culture and society."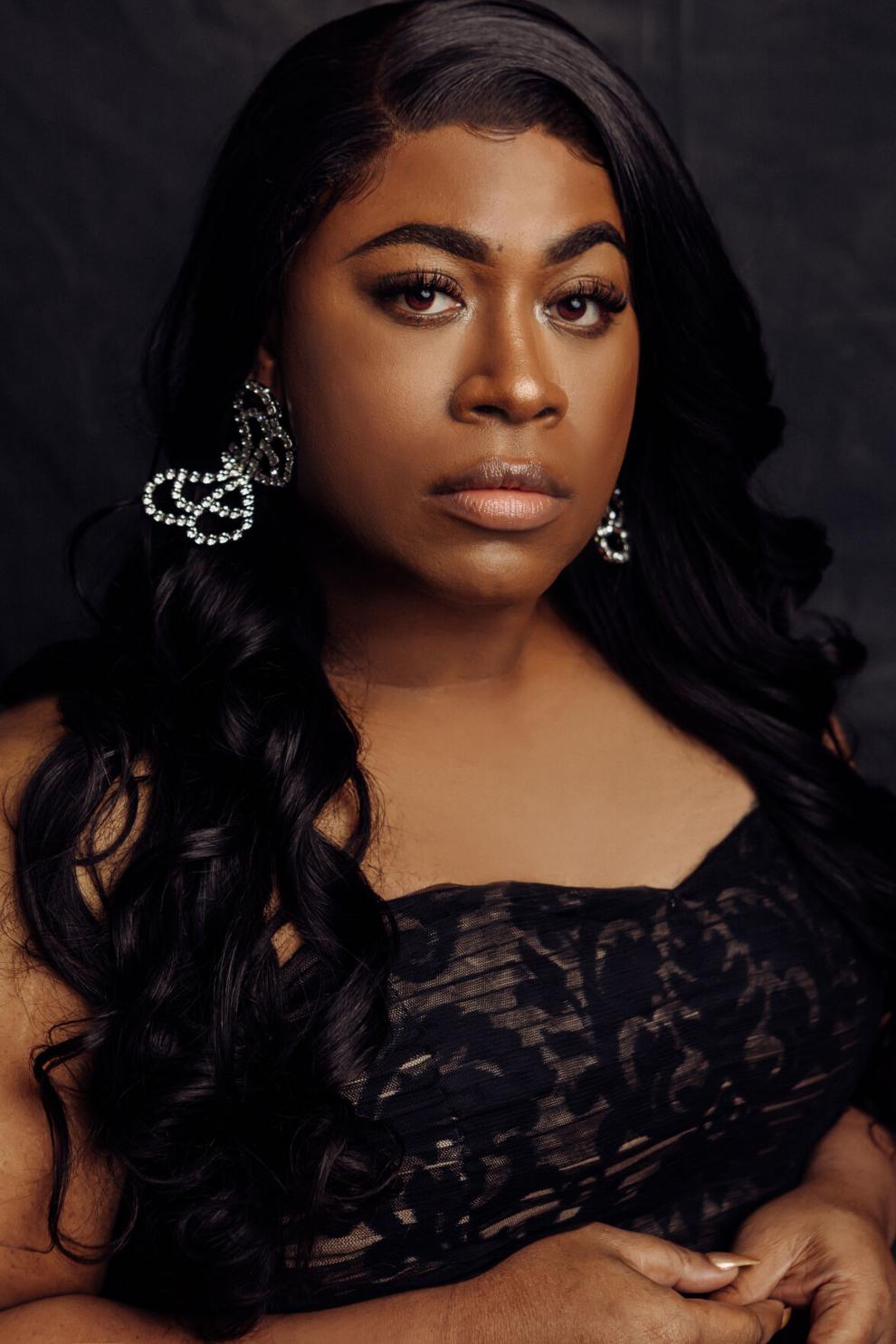 Morgan, who is a Black transgender woman raised in North Omaha, said she was humbled to see her name listed among some of the leaders she idolizes and doesn't take the honor lightly. She's making major moves as executive director of Black and Pink, the largest prison abolitionist organization in the United States dedicated to dismantling the criminal punishment system and the harms caused to LGBTQ+ people and people living with HIV and AIDS who are affected by the system.
"I'm doing work that is bigger than my own life," Morgan said. "I love Omaha. I love North Omaha. I love Black people and the power of young people make me excited for what's next."
Morgan's latest project for Black and Pink is Opportunity Campus. She's working to turn a former place of worship near 25th and Evans Streets in North Omaha into a safe housing and community space for LGBTQ+ people ages 14-24. Morgan and her staff are engaged in a capital campaign to raise $300,000 to purchase the property.
"I want queer youth and their families to have a space where they know they are not only going to be seen, but appreciated and affirmed," Morgan said. "It will be a space where they find the tools to have access to any opportunity they desire."
Opportunity Campus will provide housing for young adults, wrap-around support services, mental health support, daily drop-in services such as hot meals, showers, food pantry and laundry and community programming for young people and their families. All services at the Opportunity Campus will be provided at no cost to residents and members.
The dream for Opportunity Campus came from Morgan's own experiences as a Black, queer teenager growing up in Omaha. She was involved in the juvenile justice system from ages 14-17. She experienced a year of homelessness and was in the adult prison system from 18-27. She said she knows firsthand the needs of our young people and the issues they are forced to navigate because she's lived it.
"If I had Opportunity Campus, I would have understood what I was capable of much earlier in my life," Morgan said. "I would have been able to look at the entirety of myself and not just the things I needed to improve."
This isn't the first time Morgan has called on her own experiences to make a lasting impact.
On Feb. 16, 2020, Morgan opened the Black and Pink Lydon House in Midtown Omaha, a safe transitional housing space to serve LGBTQ+ people coming out of incarceration and those living with HIV and AIDS. That day was significant because it was the 11th anniversary of Morgan's release from prison.
"It was the most transformational moment for me," Morgan said. "It was no longer the day I was released from prison. It was the day Lydon House was born."
Morgan said she wishes she would have had a warm, welcoming space to go to when she was released from prison in 2009 with nothing to her name. Lydon House is now that space for others. And she's hoping Opportunity Campus will soon become a reality, too.
Giving those safe spaces to others in need and using her own setbacks to lift up the community is truly what makes Morgan so special.
"I know that what I've lived through had purpose," Morgan said. "I might have served 10 years in prison, but I know that none of my life was a loss. Every one of those experiences created who I am every day."
Morgan recently made history as the first Black trans woman to be acknowledged as one of JCI USA's Ten Outstanding Young Americans. She's a speaker, a board member and a musician. She volunteers countless hours of her time for the betterment of our community.
As we close out Women's History Month, I want to celebrate Dominique Morgan for all she is doing to make history, break barriers and create a stronger and more inclusive Omaha.
Omaha, we are lucky to have her on our team.
To learn more about Opportunity Campus or donate to the project, go to blackandpink.org.
Leia Baez, a proud South Omahan, is a former journalist now working in government communications. She's passionate about motherhood, storytelling, mentoring, community service and inspiring others to embrace the difficult times in life.