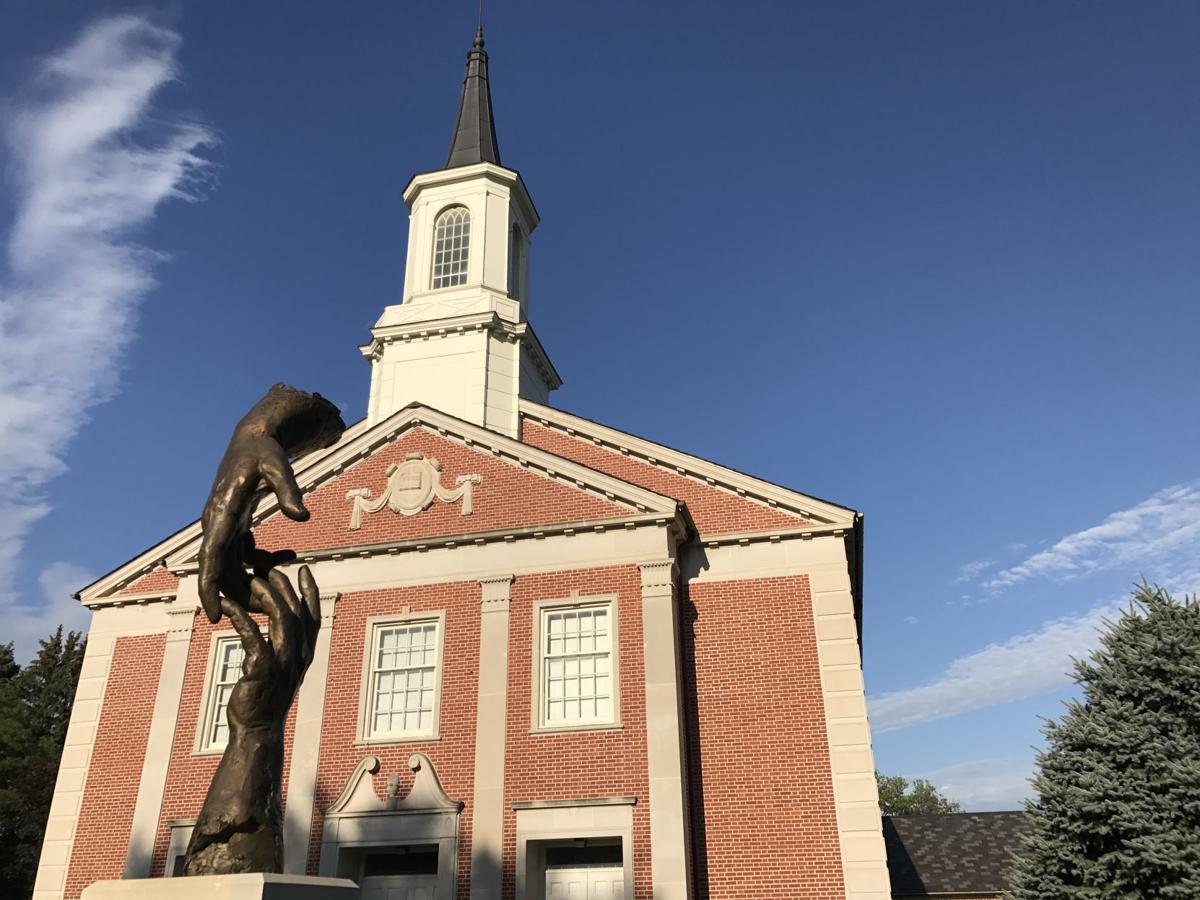 This is a story about confounded expectations and, to me, surprising hope for midsize Nebraska towns. It starts with an evening in Hastings.
Years ago, when we lived in Detroit, my wife had a work trip to Grand Island. Since I went to Hastings College as a freshman, I suggested she take a drive down the Tom Osborne Expressway in her free time and visit the campus.
She learned about the college's Sachtleben Observatory south of town and thought it would be fun to go to one of its infrequent programs if we ever could. Her interest was renewed when we moved to Omaha, and we decided to give it a try on July 31.
The forecast was iffy, and as we rolled west in Interstate 80, we quickly realized that even if the clouds broke, smoke from Canadian wildfires probably would mean the program would be canceled.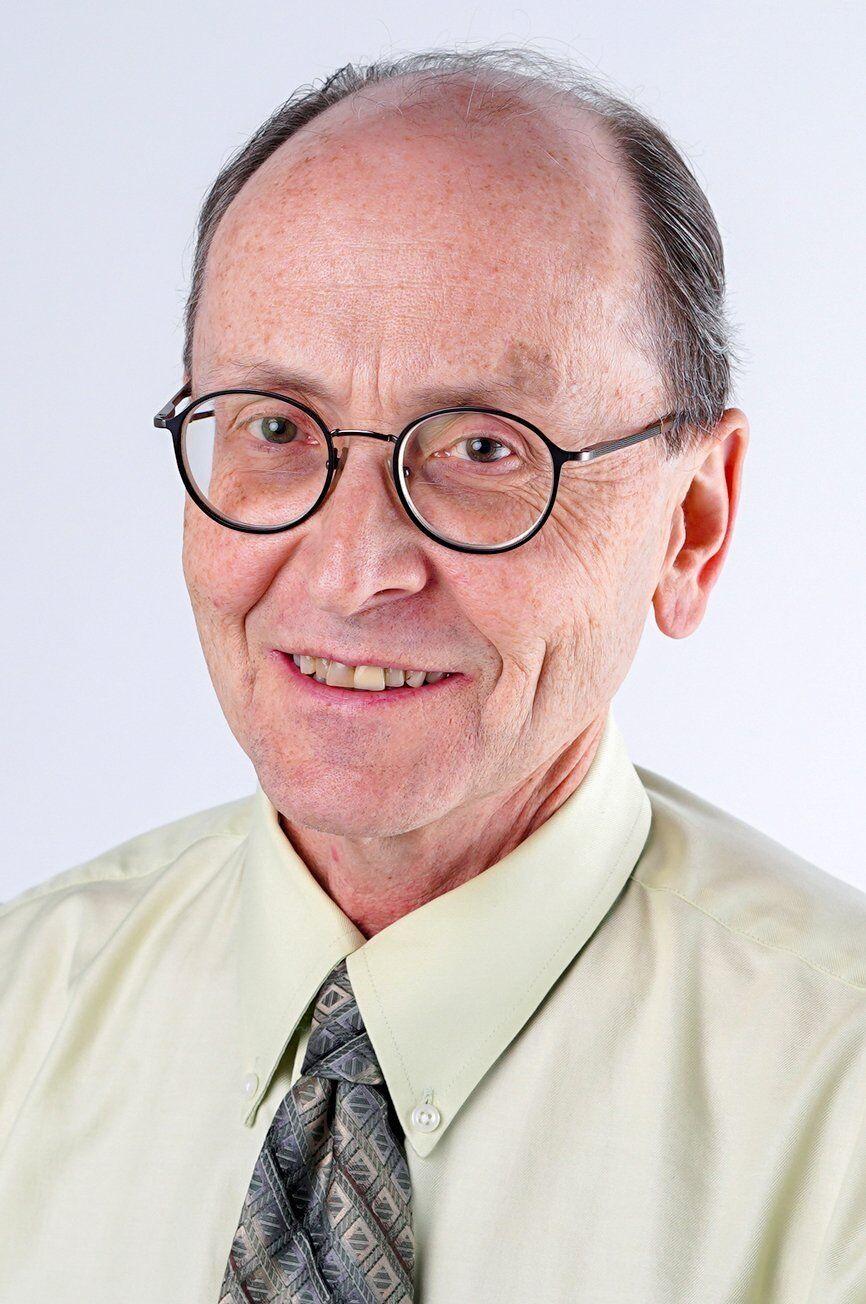 But we had reservations at Odyssey, a downtown restaurant that's highly regarded, and we told each other, well, we'll have a nice dinner and a leisurely walk on campus. It would be a good change-of-pace date night, and I could bore her with stories about my freshman year – Sen. Robert Byrd playing fiddle in the chapel, tossing Frisbees on the Weyer Hall lawn and a couple of incidents involving teenage judgment. My dorm floor got a brand-new vacuum cleaner out of one of those, and that's all I can say about that.
The observatory's Facebook updated just as we hit the Hastings city limits at about 5:30 p.m. Indeed, the program was off.
I Googled "entertainment in Hastings," thinking I might find a community play or art festival.
Instead, Hastings native Nick Hoff, a comedian living in Los Angeles, was recording an Amazon Prime special at the Masonic Center. Two tickets were a mere $35.
We did stroll campus, still very familiar, but not much else about Hastings was.
I know places like Hastings — or thought I did. I grew up in Beatrice and visited peer towns for high school sports, and many other smaller towns around the country since.
But downtown Hastings appeared to be transformed into an urban enclave similar to Benson or the thriving neighborhoods we visited while living in Cincinnati. The cool coffee shop, the spiffed-up classic movie theater, a yoga studio, lofts under construction, a fitness training center, a new facade for the student-endorsed Wagon Wheel bar …
Dinner fully lived up to the word-of-mouth buzz. (Make reservations if you plan to go – the manager said Odyssey turns away 100 to 150 people per weekend.) Apart from the great food, a staff member on COVID-19 leave from his job as a cruise ship singer thrilled the room with an operatic rendition of "Happy Birthday to You."
Preferring good ice cream for dessert, we walked two blocks to Special Scoops Ice Cream Parlor, a nonprofit with only special-needs employees.
Hoff, who has backed up Larry the Cable Guy and Jeff Foxworthy, is a funny dude seemingly on the cusp of a breakthrough. And while his show with Mal Hall ("I've been to a lot of places, but not many where I am the Black community," Hall joked as he marveled at the Bigfoot and Kool-Aid museums) may not be typical of regular Hastings entertainment, the Masonic Center is a well-cared-for, charming venue (with a trapdoor on the stage that Hoff was delighted to discover).
In sum, it was a cool evening in a relaxed small-town setting that would fit in a city. It was not the Nebraska county seat experience I remembered.
Impressed, I called Mayor Corey Stutte, who played football with Hoff. My big question: How did this happen?
Hastings has some advantages: A private four-year college plus Central Community College. A medical center and health care system. Eds and meds drive employment and growth all over America, so that makes sense.
But there's vision and energy, too. Stutte, who moved home from Hawaii after being an intelligence officer in the Naval Reserve and founding an international threat assessment company, said Hastings leaders and folks in many other smaller towns have sharpened their focus on local career paths and "economic gardening."
Downtown Hastings residences are hot, hot, hot. Since 2012, 75 units have been added downtown, and are "gone within a day or two" of being listed, Stutte said. The mall — enemy of downtowns — was torn down last year.
Stutte, who embodies the younger professional who can work from anywhere in the digital age, led me to recall my visit last summer to Valentine and meeting Mayor Kyle Arganbright. Returning to his hometown after working in Vice President Dick Cheney's office, Arganbright helped start a bank for local loans, a craft brewery and the state's most rural bike-share program so people can more easily take advantage of the Cowboy Trail.
Valentine and Hastings aren't outliers. Norfolk is invigorating its downtown and looking to the river from which it takes its name as a recreation asset. My own hometown was Nebraska's 2020 Showcase Community, recognizing its success over the past five years in adding amenities such as a skateboard park, a new splashpad and an indoor batting facility. Maybe that had something to do with the Class B high school baseball championship this year.
I left Nebraska after college but always remained proud of my upbringing and education, and always held hope for the state. That's why I came back. Maybe it's not for everyone, but maybe it's got advantages that are antidotes to some 21st century ills, such as ridiculous housing costs — and civic leaders with vision to capitalize on them.
We know that many towns across the state are working on a range of projects – this is just a slice. Watch these pages for more soon.