Journalism is just the most fun. 
When we noticed, late Tuesday afternoon, that "Nebraska" was trending on Twitter, it set off a series of "whys."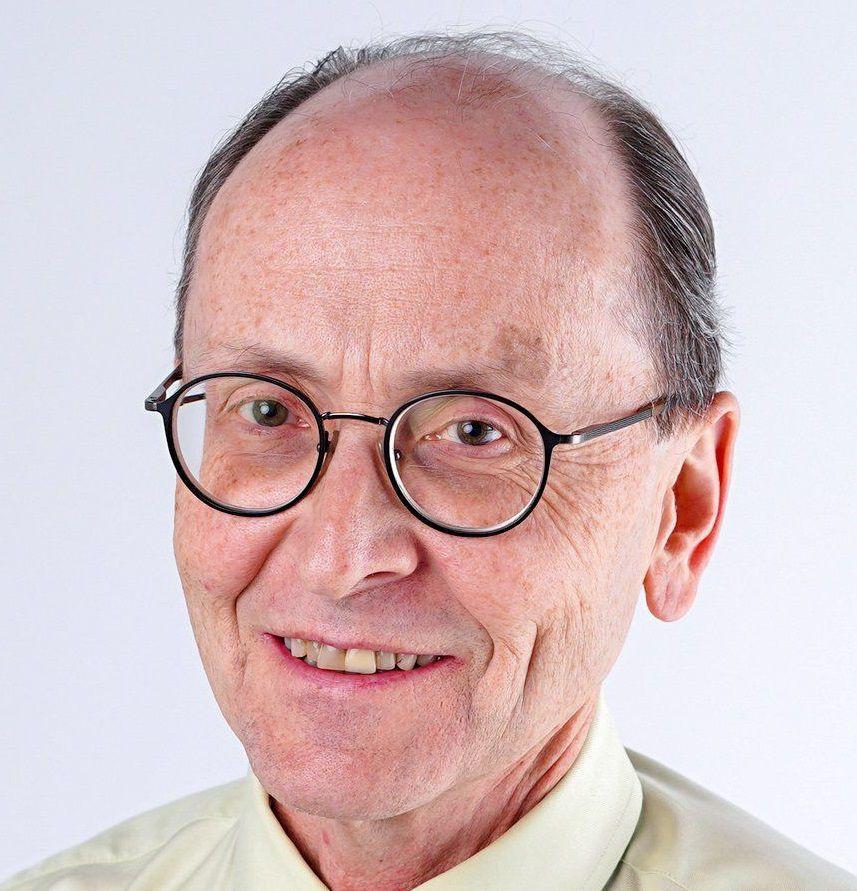 The first answer was pretty easy to find. One of Donald Trump's lawyers, Bruce Castor, had referred to our state in his comments at the outset of the former president's impeachment trial.
The money quote in his argument, widely repeated and derided on Twitter, was this: "Nebraska, you're going to hear, is quite a judicial thinking place."
By mid-evening, liberal commentator Rachel Maddow had created a T-shirt image to flash onscreen during her MSNBC show.
Presidential historian Michael Beschloss quoted the comment and added "Daniel Webster has clearly returned to the Senate."
Others were less serious.
CNN's Chris Cillizza summed up much of the reaction: "This is almost certainly a shot at Nebraska Sen. Ben Sasse, an outspoken critic of Trump within the Republican Party. But for the life of me I can't figure out what, exactly, Castor is talking about."
And thus the fun of journalism — figuring it out.
Castor, and later co-counsel David Schoen, were referencing an 1893 Nebraska Supreme Court ruling in State v. Hill, regarding an attempt to impeach former state Treasurer John Hill.
Let's put Castor's quote in context. Here's the full passage:
"I saw on television in the last couple of days, the honorable gentlemen from Nebraska, Mr. Sasse, I saw that he faced backlash back home because of a vote he made some weeks ago, that a political party was complaining about a decision he made as a United States senator. (Sasse faces a censure effort within the state Republican Party.)
"You know, it's interesting because I don't want to steal the thunder from the other lawyers, but Nebraska, you're going to hear, is quite a judicial thinking place, and just maybe, Senator Sasse is onto something. And you'll hear about what it is that the Nebraska courts have to say about the issue that you all are deciding this week. There seem to be some pretty smart jurists in Nebraska and I can't believe a United States senator doesn't know that.
"A senator like the gentlemen from Nebraska whose Supreme Court history is ever present in his mind, and rightfully so, he faces the whirlwind even though he knows what the judiciary in his state thinks."
The italicized part of Castor's comments apparently refer to that 1893 case. The Legislature adopted articles of impeachment in April 1893 against Hill and ex-Auditor Thomas Benton, but both men left office that January. The court said that the men could not be impeached, because by April, they were private citizens.
Trump's attorneys cite the Hill case in their brief filed with the Senate. They evidently believe that a 127-year-old state ruling under the Nebraska Constitution offers guidance to U.S. senators in handling the 21st century impeachment of a president.
While no one realistically expects the Senate to convict Trump and this newspaper editorially favored censure over impeachment, as long as we have waded into this technical morass, let's carry this reasoning to its conclusion.
First, unlike Hill and Benton, Trump was impeached by the House while he was still in office after the Jan. 6 Capitol riot. Impeachment is analogous to an indictment — the trial is separate. Therefore, the foundation of the Hill ruling would not apply.
Second, if the U.S. Senate of 2021 actually were guided by an obscure 19th century state court ruling, then this section of the Hill ruling might also be noteworthy:
"An impeachment of any state officer shall be tried, notwithstanding such officer may have resigned his office, or his term of office has expired; and if the accused person be found guilty, judgment of removal from office, or disqualifying such officer from holding or enjoying any office of honor, profit, or trust in the state, or both, may be rendered as in other cases."
The trial was to occur even if "his term of office has expired."
So, while Castor may well be right that our state is "quite a judicial thinking place" and there may well be "some pretty smart jurists in Nebraska," in the Trump case, the Hill ruling isn't worth a hill of beans (an expression apropos to the period, because the internet tells me it started circulating around 1863).
Also perhaps worth noting: In 1893, any misdemeanor and "drunkenness shall be cause of impeachment and removal from office." The drunkenness clause has since been removed.
Meanwhile, on Wednesday morning, Nebraska was in the national news again.
It opens with "I'm from Nebraska, I'm not a big-city boy / Then three years ago, I moved to Hanoi."
So there you have it: Nebraska, quite a judicial thinking and Tet holiday rapping place. One of the many great things about journalism is that our work isn't routine.