As Suicide Prevention Month winds down, I want to talk to the group that is by far most at risk from America's 10th leading cause of death: My cohort, White men, specifically, middle-aged White men.
We don't like to think about it, let alone talk about it, and we certainly don't acknowledge, even to ourselves, that we and our friends might be at risk. But by the time we are in our 30s, if not sooner, we almost certainly will have lost a friend, relative, classmate or co-worker to suicide. I'm 63 and mourn four such people, and have known others who reached crisis points.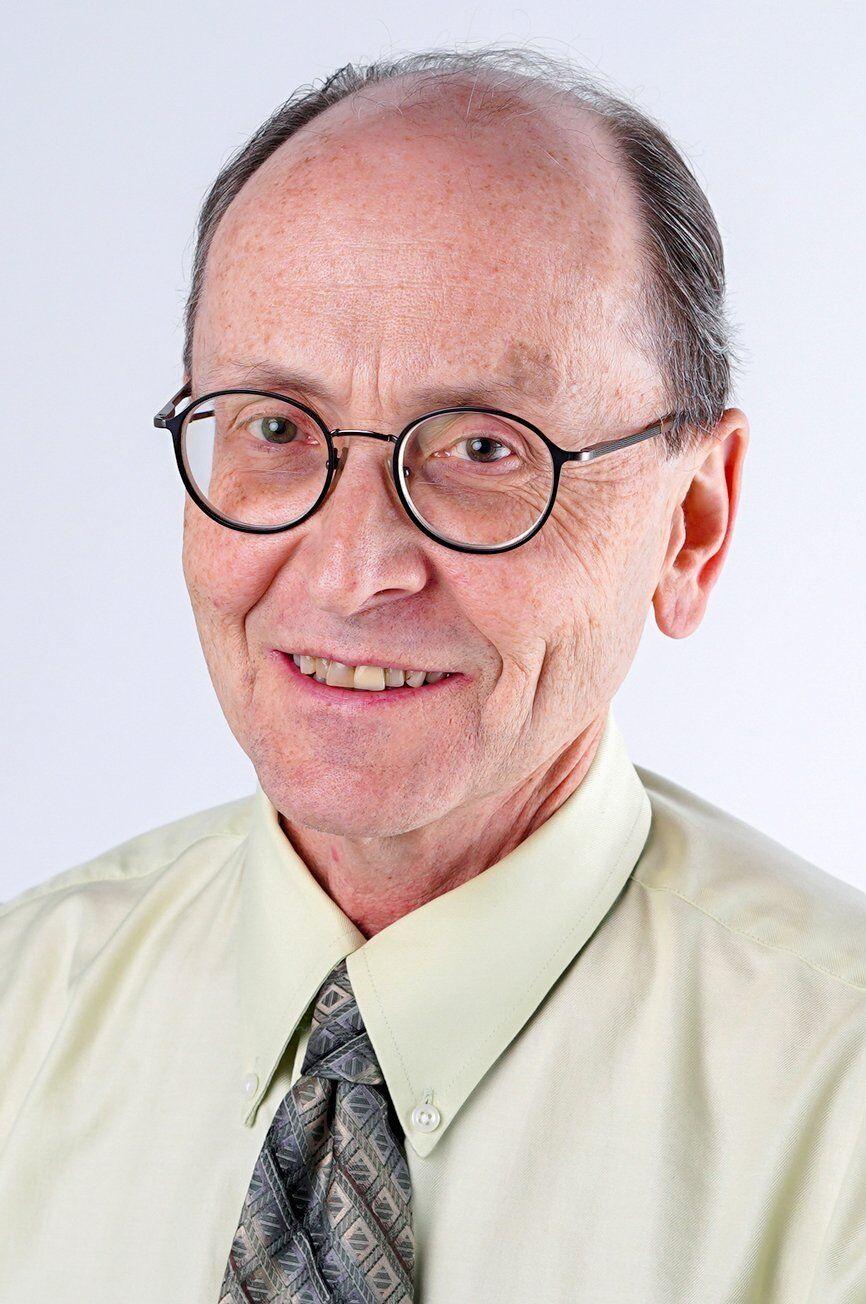 The idea of suicide has never gained traction in my brain — I'm optimistic enough to think I would miss something really cool — but I'm also realistic enough to realize that few people are truly immune and that we can't fully predict how we would deal with some crises and tragedies.
Suicide is steadily increasing, from 10.4 deaths per 100,000 Americans in 2000 to 13.9 in 2019 — which recorded the first year-over-year decline of this century. Nebraska's rate was 16 per 100,000 residents.
Each case is heartbreaking and haunting.
While research shows that the vast majority of suicides involve substance abuse and/or mental illness, diagnosed or not, one set of statistics stands out: White males, with all the advantages we are afforded in American society, accounted for more than two-thirds of suicides in 2019, the latest year for which statistics are available. White women, by comparison, accounted for 18%.
Moreover, more than a third of all 2019 suicides were among White men 35-64, a figure that rises to 41% if White men from 65-74 are added in.
No other demographic cohort comes close except young Native men — who, like most demographic groups, have marked declines in their rate after age 34. An exception to that decline with age is White women, whose rising suicide rate tops 10 per 100,000 in the 45-64 group — which is still only a third the rate of White men the same age.
I blame, in part, the dark side of the American dream.
I'm not an expert. As I noted above, I've known a handful of men over the years who took their own lives. And I spent four years living near Aspen, Colorado — as strange it may seem, an area plagued by suicide. For all the glamour and freedom of ski towns and the West in general, it was easy, up close, to see how broken dreams breed a sense of hopelessness.
Roy Holloway, chaplain of the Aspen Volunteer Fire Department, operates an emergency suicide hotline. He put it this way to National Geographic: "The (ski) season goes by and people think, 'I didn't meet the girl of my dreams. I got laid off. I don't have any more money. I'm embarrassed, and I don't want to tell my family that I didn't succeed.' "
In Aspen or Omaha or small towns like Beatrice, where I grew up, it's about how we measure failure and what we decide to do about it.
The American dream tells us from a young age that this nation affords each of us the opportunity to be whatever we want, which comes true for many, but certainly not all. Unspoken is the converse implication — especially for White men, born with advantages conferred by race and gender: If you can't make it, it's your fault and you are a failure.
Individuals can define success differently, but our upbringing and cultural norms teach us to keep score, and that we define winning in America in dollars and creature comforts.
I do not know all of the toxic expectations put on little girls or non-White Americans, but I know that little White boys learn that if they don't succeed, it's because they aren't smart enough, savvy enough, determined enough or hardworking enough.
This implicit message can be crushing if, as adults, we fall short of our expectations.
I do not suggest that White men are oppressed or that America's inexorably changing demographics are depriving us of success or anything else. I do think that fear of these changes is harming our politics and civility.
And I think it's past time that we look at the difficulty and myths of the American dream. That includes how much we value "rugged individualism" — something I found useless when I faced the biggest crisis of my life so far, a bout with curable throat cancer. I quickly learned the value of letting people help rather than trying to be stoic and tough, which is how I was brought up.
It is healing to reach out or to listen. None of us should feel alone or terminally unique.
To talk about your mental health — or seek help for a loved one — call the National Suicide Prevention Lifeline at 800-273-8255 or the Nebraska Family Helpline at 888-866-8660.
Parts of this column originally appeared in an essay by Essex in the Detroit Free Press and USA Today in 2019.