About a month after I started work at The World-Herald, I shared the story of my friend who had pancreatic cancer and how the Kansas City Chiefs' Super Bowl run had helped us rekindle our close rapport.
"Had" is the key word there — Kim is now roughly two years cancer-free.
"In part," I wrote at the time, "this is a story of remarkable Nebraska medical care. Unlike almost all pancreatic cancer diagnoses, Kim's was caught early. ...
"Doctors at the Nebraska Medical Center set a treatment plan that included surgery and potent chemotherapy over a period of months that was very rough — but they told my friend that his prospects were excellent."
These docs saved Kim's life. The overall pancreatic cancer one-year survival rate is just 20%.
As a native Nebraskan, I puff a bit with pride in this accomplishment and the globally recognized expertise of these Omaha-based doctors affiliated with our university system.
We Nebraskans are like that. We know people elsewhere underappreciate much about our state, so we're happy to share the importance of the Platte River in migratory routes, the richness of our history in shaping the United States, the smart novelty of our one-house legislature, our great football tradition and the Husker volleyball team's current prowess.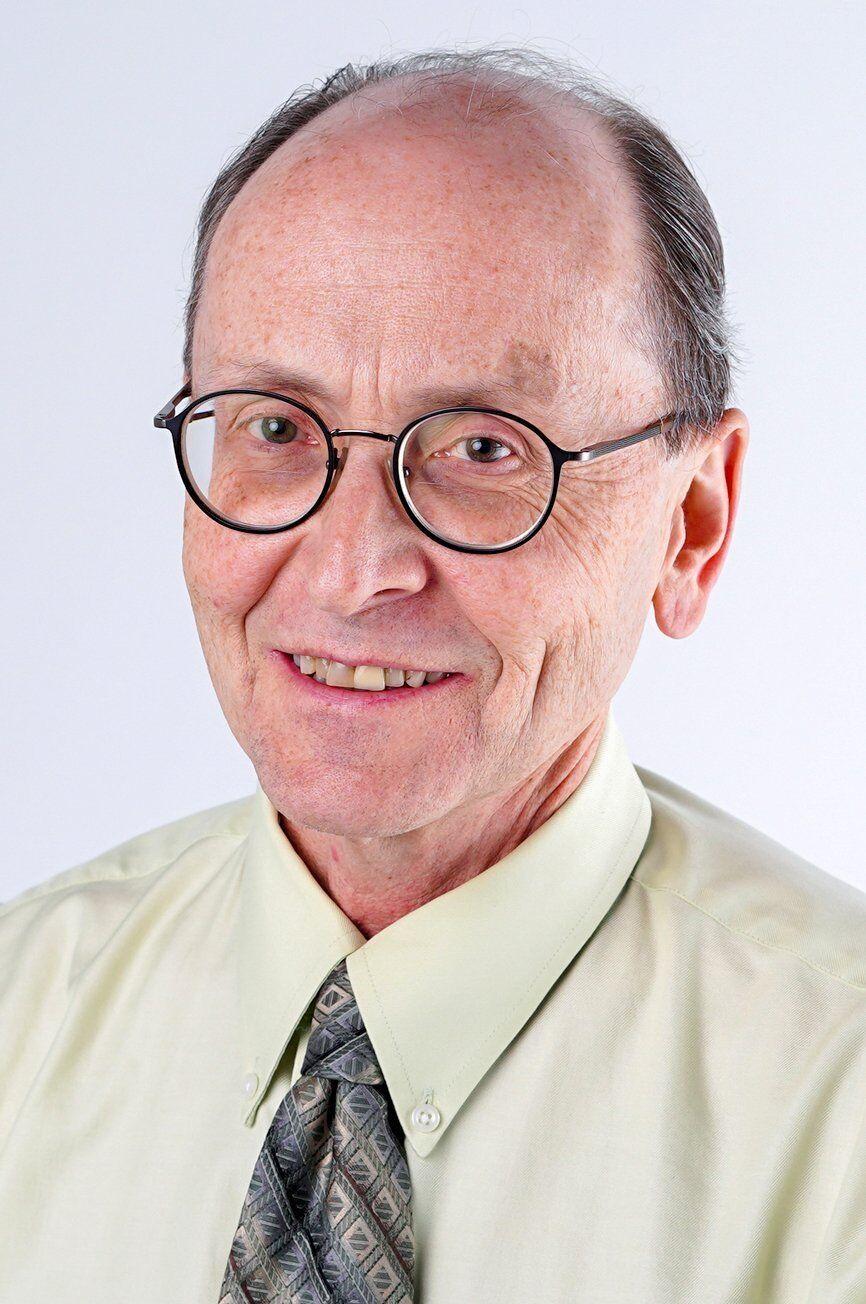 I feel blessed to have landed in Omaha as a cancer survivor in my 60s, with such remarkable medical expertise just down the street from where I intend to retire.
And, should I need that expertise to, oh, stay alive, I know I am darn sure going to follow the advice I get.
I'm willing to bet that north of 90% of Nebraskans would feel the same way if they had cancer or any other serious condition, and would brag to out-of-state friends about the quality of care they got right here.
And yet many among us now think they know better than these esteemed doctors when it comes to COVID-19, which has killed more than 2,500 people in this state. We have been lucky to have among the nation's lower death rates — arguably in part because University of Nebraska Medical Center experts helped develop Nebraska's early approach to fighting the coronavirus and because, in the early months, Gov. Pete Ricketts was clear in communicating the plan, including the value of masking and social distancing.
While Ricketts has stood in the way of mask mandates that doctors say save lives, and while he has rejected some other medical advice, he has been a largely unwavering advocate for voluntary vaccinations. But lately he's stopped talking about COVID very much as he seeks to will away the pandemic and takes such ill-conceived steps as taking down the state's COVID dashboard. Accurate information is not bad. Distortions and fallacies quickly fill voids, and the central message of ending the dashboard is along the lines of don't worry about it anymore.
This is not, though, meant as a full critique of the governor's approach, nor is it meant to be a political column. We know full well that Americans' attitudes toward COVID and the vaccine fall along political lines, a deeply unfortunate consequence of many forces, foreign and domestic, that benefit from our division.
Nor is this a column advocating a lockdown, a broad vaccine mandate or even a renewed mask mandate. We're all extremely weary of that stuff.
No, this is merely a plea to follow our top Nebraska doctors' advice — who were the first to report that the virus can be airborne, one little piece of evidence that they know their stuff — as we would if we had a debilitating or life-threatening condition.
Today, only about half of Nebraskans are fully vaccinated. Medical workers, as Paul Hammel and Julie Anderson reported in Sunday's World-Herald, are exhausted and frustrated as cases rise above the pandemic's first surge in the state and, Dr. James Lawler said this week, appear to be following the same pattern as Southern states now overwhelmed by cases.
We still have a public health crisis, now infecting more children who can spread the disease to others even if they don't get sick themselves.
We are still suffering a U.S. epidemic of misinformation and myth even as Southern hospitals fill and a few prominent vax and mask opponents suffer needless deaths.
A couple of months ago, an argument emerged that the vaccines had only emergency approval from the Food and Drug Administration. That has changed, with a fully approved vaccine now. It's still free.
I'll give the governor the (nearly) final word here: "We encourage everyone to get the vaccine, and if you have concerns talk to your doctor," Ricketts said last week.
And, I'll add, if you can't trust Nebraska doctors with your health, whom can you trust? They saved my friend's life from one of the deadliest conditions known to humanity. Give them a chance to save yours.