Today — Jan. 6 — marks my second anniversary as World-Herald editor, a good time to offer my perspective on our news operation and a couple of major issues we all face.
These two years have rivaled any in my 40-year-plus career for big news stories.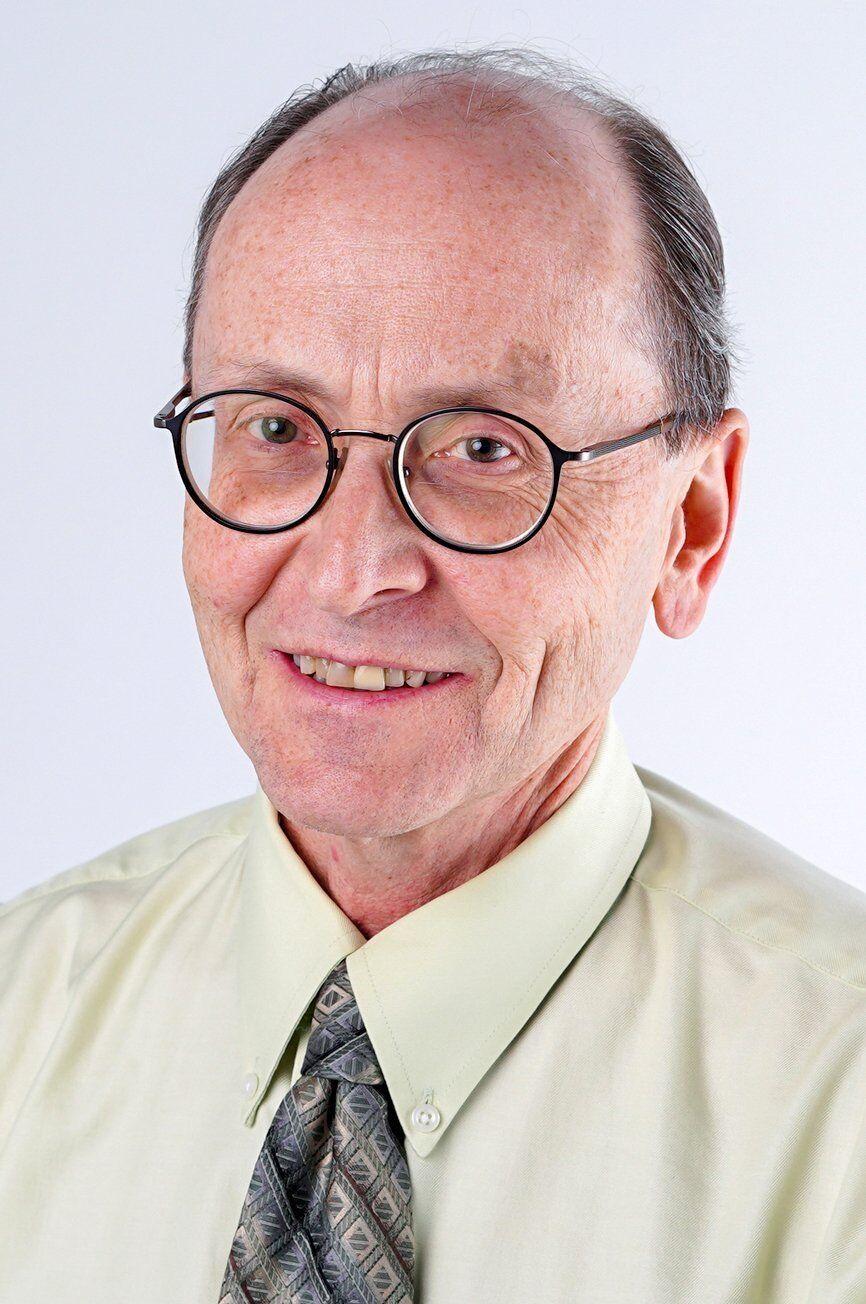 About two months after I became editor, the coronavirus swept across the country, altering nearly every aspect of our lives. Three months later, George Floyd was murdered by a Minneapolis police officer, sparking the largest protests since the Vietnam War in U.S. cities, including Omaha. Bar owner Jake Gardner's fatal shooting of protester James Scurlock as they tussled in the Old Market was a local flashpoint ignited by our unhealed racial history, exacerbated by tension from the pandemic and our political polarization amid a presidential campaign.
Each of our national elections is more bitter, increasingly lacking the combatants' acceptance of the outcome and turning to what's ahead for America. Many Democrats could not accept Donald Trump's win in 2016, and denial over Trump's 2020 defeat escalated to violence a year ago today at the U.S. Capitol.
Like many businesses, news operations were battered by the pandemic's economic disruptions and saw staff reductions, increasing the degree of difficulty in covering these three huge, concurrent stories: COVID, resurfaced racial tension, and the election and its aftermath.
I could not be more pleased with The World-Herald staff's performance. We had staffers shoved, illegally searched and struck by projectiles during the protests. I was called a racist for the first time in my life as we steadfastly refused to adopt either extreme narrative in the Gardner-Scurlock matter.
Reporters and editors whose home lives were disrupted just like everyone else's navigated the world of Zoom, masking and distancing to do their jobs. Most news stories are about things happening to other people, but no one escaped the impact of the coronavirus.
After the unprecedented wildness of 2020, our staff was able to dig into fresh topics in 2021, even as COVID continued to demand considerable resources.
We published "The State of Beef," showing that ranchers are getting a historically small share of record consumer beef prices. Sen. Deb Fischer referenced the series when she and other senators introduced a bill to address cattle pricing, and the Biden administration, fighting inflation, has turned attention to meatpacking concentration. You read about it first in The World-Herald.
You also read about Omaha's current face-lift through the lens of what can be learned from past efforts in our comprehensive "Redefining Downtown" series.
On Sunday, we will launch "Paying the Price," an occasional series examining Nebraska's prison crisis, an expensive and complex challenge the Legislature must tackle this year. Henry Cordes has a wealth of fresh information to unfurl in the coming weeks.
Two years after returning home to cap a career working around the country, it remains a profound honor to lead Nebraska's media standard bearer.
Nebraska shifted politically during my 37-year absence. Always conservative, my fellow Nebraskans gravitated toward the center, occasionally electing Democrats such as J.J. Exon and Bob Kerrey.
Like the rest of the country, including neighboring Iowa, where I worked for 18 years, Nebraska (Omaha excepted) has stepped to the right after a generation of Fox News and ubiquitous conservative talk radio.
That didn't surprise me. I've seen our national polarization worsen through my career, living in four congressional districts in the past decade, two of which are now represented by Rashida Tlaib and Lauren Boebert. Top that variety!
I like balance in politics. While my personal views are to the left of most Nebraskans, I have never affiliated with a party and look for opportunities to vote for moderate conservatives.
It has surprised and disappointed me how many Nebraskans believe the manufactured fiction that the 2020 election was stolen. We can go down rabbit holes chasing this fantastical notion or trying to disprove something that's made up, but the simple truth is that absolutely no credible evidence exists of significant voter fraud or manipulated results.
It is no more true than conspiracy theories that 9/11 was a false flag operation or the Apollo 11 landing was really done on a Hollywood set, but has maintained traction because of money, disinformation poisoning our media ecosystem and the political advantage some believe they can gain.
This looms over civic life and civic journalism, and I believe our nation cannot move forward until this delusion is relegated to the corners of extreme thought where flat earthers dwell. Its promoters and politicians who disingenuously fail to denounce it as false are not playing with fire. They are juggling powerful explosives.
I appreciate conservative Nebraskans Don Bacon and Ben Sasse for telling the truth. It's what leaders do.
I expected, upon returning home, to find more such pragmatic Nebraskans who recognize reality — as the then-reliably conservative World-Herald did in 1974 in being among the first newspapers to call for Richard Nixon's resignation.
Jan. 6 also is my birthday. It feels a little odd after 64 years to have a birth date that will live in infamy, but it provides me the opportunity to make a wish. I light 64 candles for honesty and sober thought.