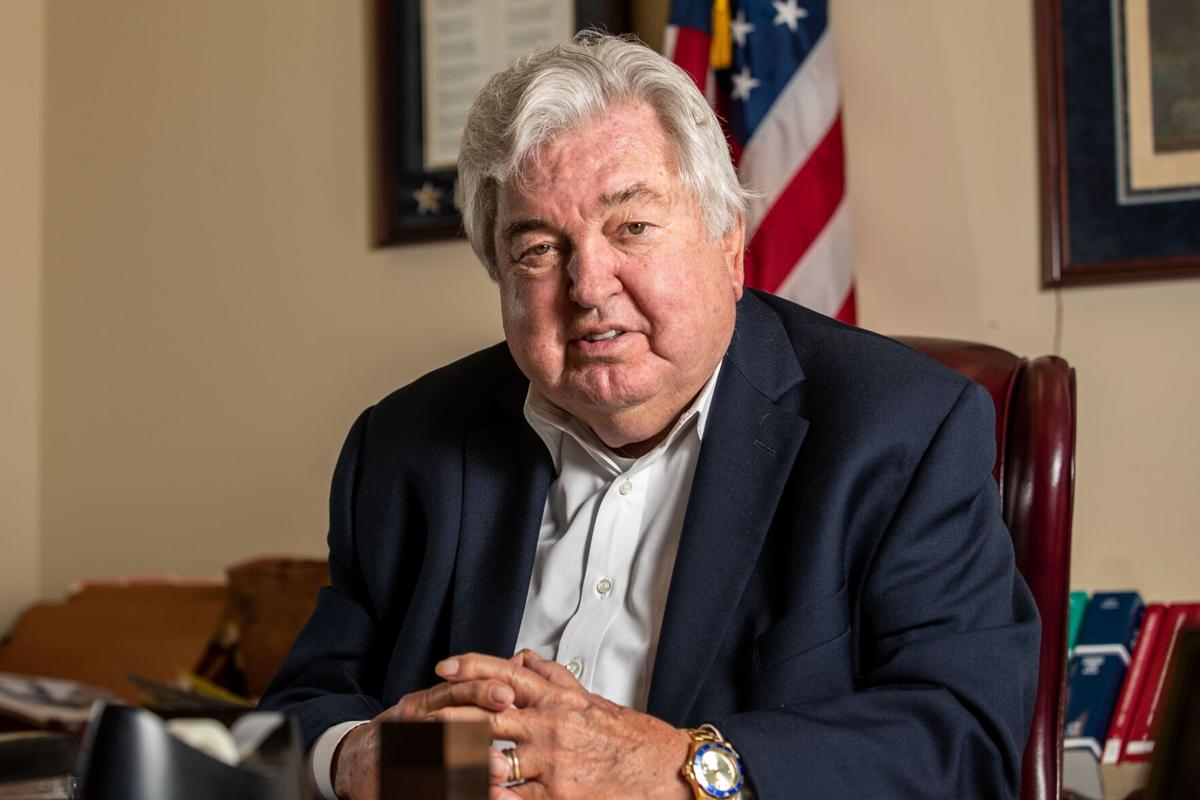 Of all the things I've done," James Martin Davis once said, "if I'm asked on my deathbed to name my proudest moment, I'd say, 'I was a soldier.' It was the ultimate of experiences. You'll never be closer to dying and never appreciate living so much."
It is said that attorney Davis, who died of a heart attack Monday at 75, lived large. And that may have been largely because war taught him the art of appreciating life every day. But his outgoing persona preceded that.
"Everything he did was large," said longtime friend Ben Nelson, former governor and U.S. senator. "His personality was larger than life. On day one of law school at the University of Nebraska, the professor looked at a seating chart and saw that Jim was off to the side and didn't show up on the chart. The professor asked, 'Are you in the right spot?' Jim said, 'Isn't this Creighton?' "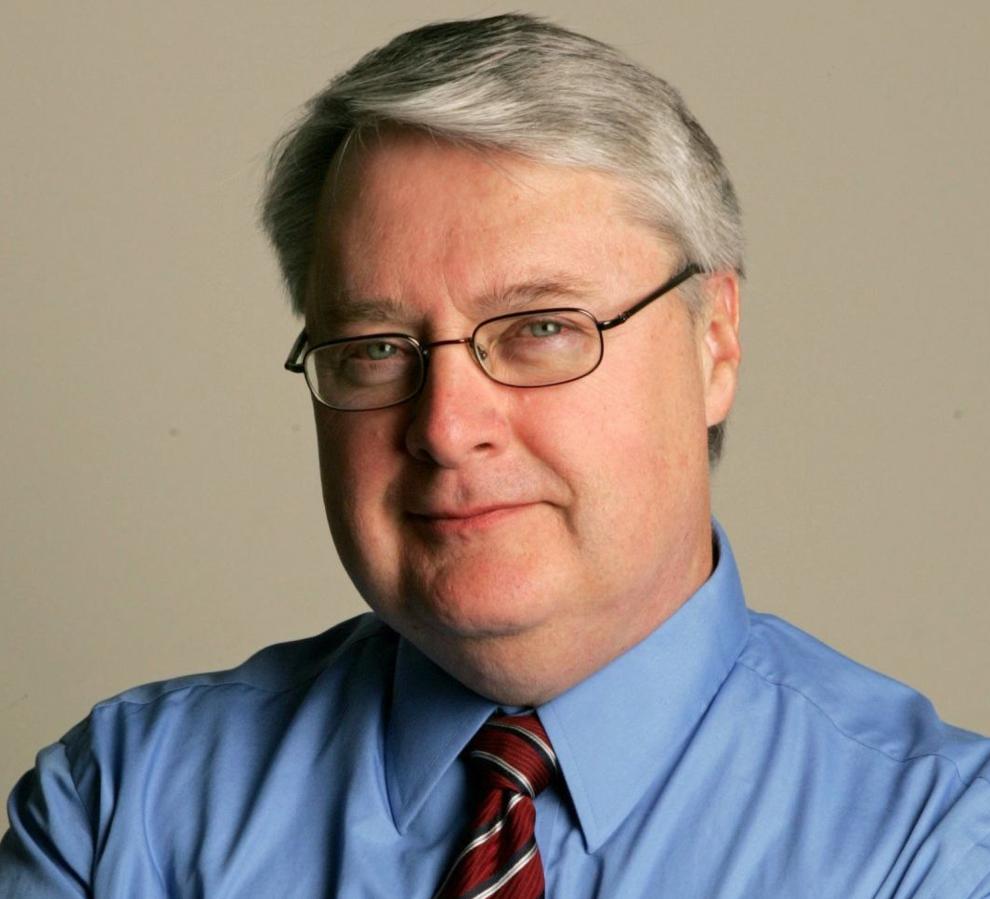 Humor was a big part of his life, and he enjoyed public attention. When roasted as an Omaha Press Club "Face on the Barroom Floor," he was playfully accused of always carrying a collapsible lectern "in case a press conference broke out." He was said to have every TV and newspaper reporter in town on speed-dial.
Reporters knew that Davis was always good for a quote, none more memorable than during the 1990 Franklin Community Credit Union scandal. If rumors didn't stop, Davis said, "Omaha is going to be the first city in the history of the world to gossip itself to death."
As a defense lawyer, he handled lots of high-profile cases and often made news. But he was probably most widely known in Omaha for his annual Memorial Day columns in The World-Herald about the military, starting in 1981. In June, the newspaper published a book compilation, titled "Memorial Day: Our Nation's Time to Remember."
His 1987 column about the Vietnam War, stating what he said should go unstated, was reprinted in publications around the country.
"Of course we killed," he wrote. "They were killing us so we killed them. That fact should never have to be discussed — it should simply be understood. So forgive us for not talking about killing, for those experiences are impossible to relate to other people. Even though it was a taboo that has been broken in every war since the beginning of time, it is still something we choose not to confess."
His father, John Davis, served in the South Pacific in World War II, and his uncle and namesake, James Laferla, was killed in action in Europe.
James Martin Davis wanted to be a lawyer from childhood, watching "Perry Mason" on TV. After graduating from the University of Nebraska in 1968, he entered Nebraska Law School but was drafted after his first year.
In Vietnam, he became a patrol leader charged with gathering intelligence behind enemy lines, which he said changed his life. "I knew life would never be as scary or as tough as that. I would never take life for granted again. Every day was a gift that I could live to the fullest."
After Vietnam, he joined the Secret Service, assigned to guard President Richard Nixon and others, and then worked undercover in Chicago, posing as an organized crime figure. He later served in the U.S. District Attorney's office in Indianapolis while completing his law degree, and investigated corruption in that city.
That's where Jim met his wife, Sarah (nickname Polo). In 1976, he returned to Omaha to set up a private practice. I first met him in 1981, quoting him in an article about the Omaha Police Department using far more wiretaps than any surrounding state and fourth in the nation among cities, regardless of population. In the report, mainly about gambling investigations, I referred to him as "James Davis." Ben Nelson said there was another lawyer in town by that name, so he began going by the distinctive James Martin Davis.
Through the years, JMD traveled widely, enjoyed scuba diving, hunted with friends and supported Omaha arts organizations such as Ballet Omaha, the Omaha Symphony and Joslyn Art Museum. For a Nebraska Shakespeare Festival fundraiser, he served as a defense attorney arguing not whether Hamlet killed Polonius but whether he was of sound mind.
In a real court, after an unusual "choice of evils" tactic, he was asked what inspired him to use that. "It was a combination of St. Thomas Aquinas and Byzantine Jesuit thinking," Davis said. "I studied for three years under the Jesuits at Creighton Prep."
Two nights before his death, Jim and Polo Davis picked up Ben and Diane Nelson and drove them to the "Summer Fete" fundraiser at the Joslyn Castle, 39th and Davenport Streets. The guys dropped their wives off and parked, walking up from the lot below. Jim seemed fine, Ben said, though friends had been urging him to lose weight.
Davis never retired, and had a heart attack while waiting for a court session on Monday. Though he died at 75, Nelson said, his friend seemingly packed many more years than that into his life.
James Martin Davis knew death all around from Vietnam, but nothing prepared him, his wife or their daughter Victoria for the grief of son Jimmy's death at 16 in an auto accident. "I long ago stopped trying to figure out," Davis said years later, "why some people die (early) and some people don't."
After his son's death, Davis did the only thing he could do — he soldiered on. Meanwhile, he annually reminded readers of the sacrifices of the military. "War asks so little from so many," he said, "and so much from so few."
Michael Kelly is a retired World-Herald columnist.
The collection of James Martin Davis's Memorial Day essays, "Memorial Day: Our Nation's Time to Remember," can be purchased at Barnes & Noble, The Bookworm and Next Chapter Books. It also can be purchased online at owhstore.com.