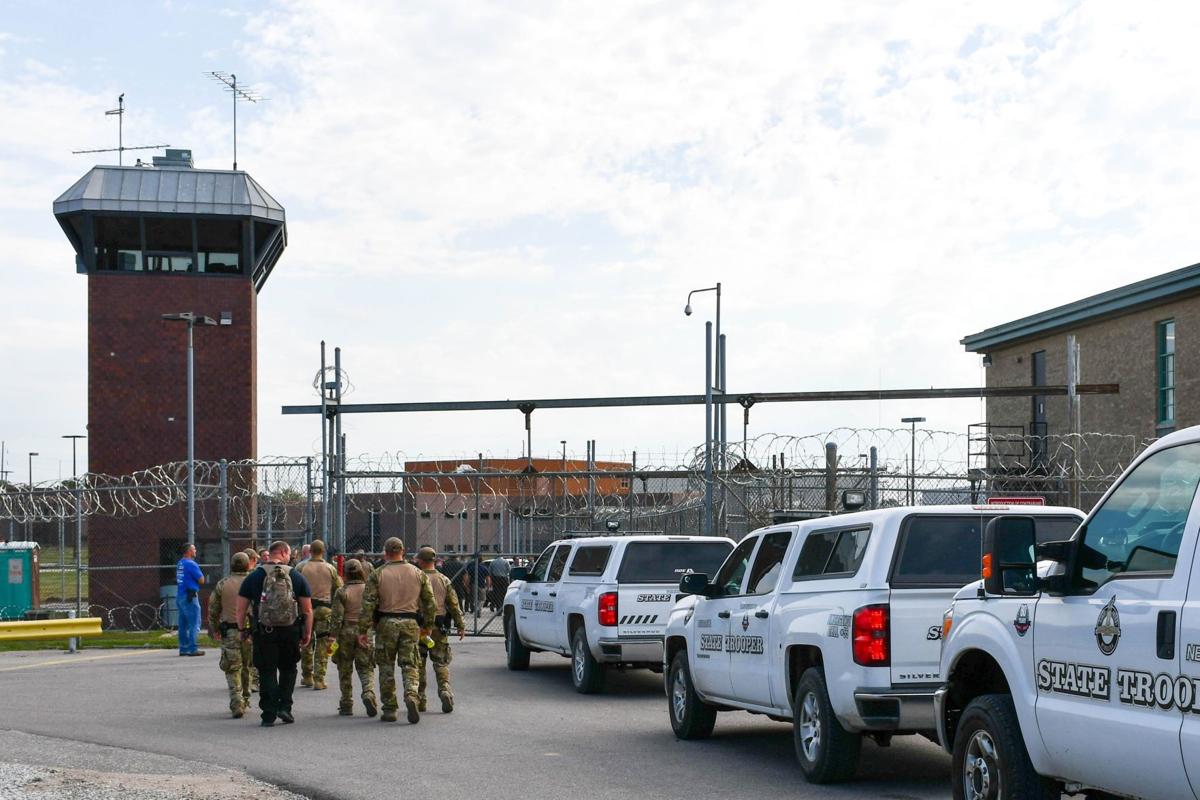 About five years ago, smart criminal justice reform found renewed interest with engagement from all three branches of Nebraska state government. Our state started to turn away from policies that fueled mass incarceration and racial injustice. Unfortunately, initial progress has been frustrated by a lack of reform to police practices, overzealous prosecutors and gubernatorial vetoes of additional modest legislative reform.
Where are we today? Nebraska is in a declared prison overcrowding emergency. Our prison system is the second most overcrowded in the country. Instead of embracing proven bipartisan reforms enacted on the federal level and in our sister states that safely reduce the prison population, Nebraska leaders are pushing a misguided proposal to saddle taxpayers with a massive new prison while in the same breath admitting it won't solve our problems. This proposal is an inflection point that raises important fiscal and moral questions for all Nebraskans.
It's no surprise that Omaha World-Herald reporting found local leaders do not want a new prison in their communities, because Nebraskans don't want a new prison. A recent poll shows broad consensus that Nebraska's prison overcrowding emergency should be addressed by reducing the number of people in prison instead of building a new prison. Concerns about cost were shared by a majority of respondents including Republicans, independents and Democrats. Likewise, a staggering 91% of respondents supported reforms to address mental illness with treatment instead of prison and to invest more in mental health.
Fortunately, this proposal is not a done deal. The decision rests with the Nebraska Legislature. State senators need to hear our voices. The question is quite simple: Does your state senator support shoveling at least $230 million into a massive prison, or do they prefer to make investments in alternatives to prison or doing more to support our great public schools or build wealth with economic development?
In addition to the capital construction costs, the proposal assumes the Department of Correctional Services would be able to staff the new prison despite the undeniable fact it can't even staff its own facilities right now. The state has tried bussing workers and cash giveaways, yet it remains mired in a cycle of high turnover, mandatory overtime and understaffing. State senators are already asking the right tough questions about these staffing issues that put front-line workers in an untenable position of being forced to work long hours with little support.
We must also acknowledge that we are in a moment that demands moral action. Large segments of our prison population struggle with mental illness or substance abuse problems. Almost one in 10 kids in Nebraska will have a parent in the criminal justice system. People of color are drastically overrepresented—an injustice linked to systemic racism.
Where do we go? Bipartisan reform has been successful in other states and on the federal level. That blueprint should be the first order of business in 2021 to save taxpayers money, produce better outcomes, and advance our shared public safety goals. Nebraskans support common sense community investments to keep young people out of trouble, diversion programs to help our neighbors get back on track, sentencing reform, and more reentry support to ensure a successful return to our communities, including access to food, housing, jobs and immediate restoration of their right to vote.
Nebraska taxpayers are prudent and know it's not a good value to pour millions into a massive prison when we could achieve the same goals with fewer taxpayer dollars. We need state leaders to catch up. State senators should swiftly reject this misguided proposal so all stakeholders can come to the table and get serious about smart justice reforms, because we all want good value for our tax dollars and safe communities in which to live and work.
Danielle Conrad, a former state senator from Lincoln, is an attorney and executive director of the ACLU of Nebraska.
Bipartisan reform has been successful in other states and on the federal level. That blueprint should be the first order of business in 2021.