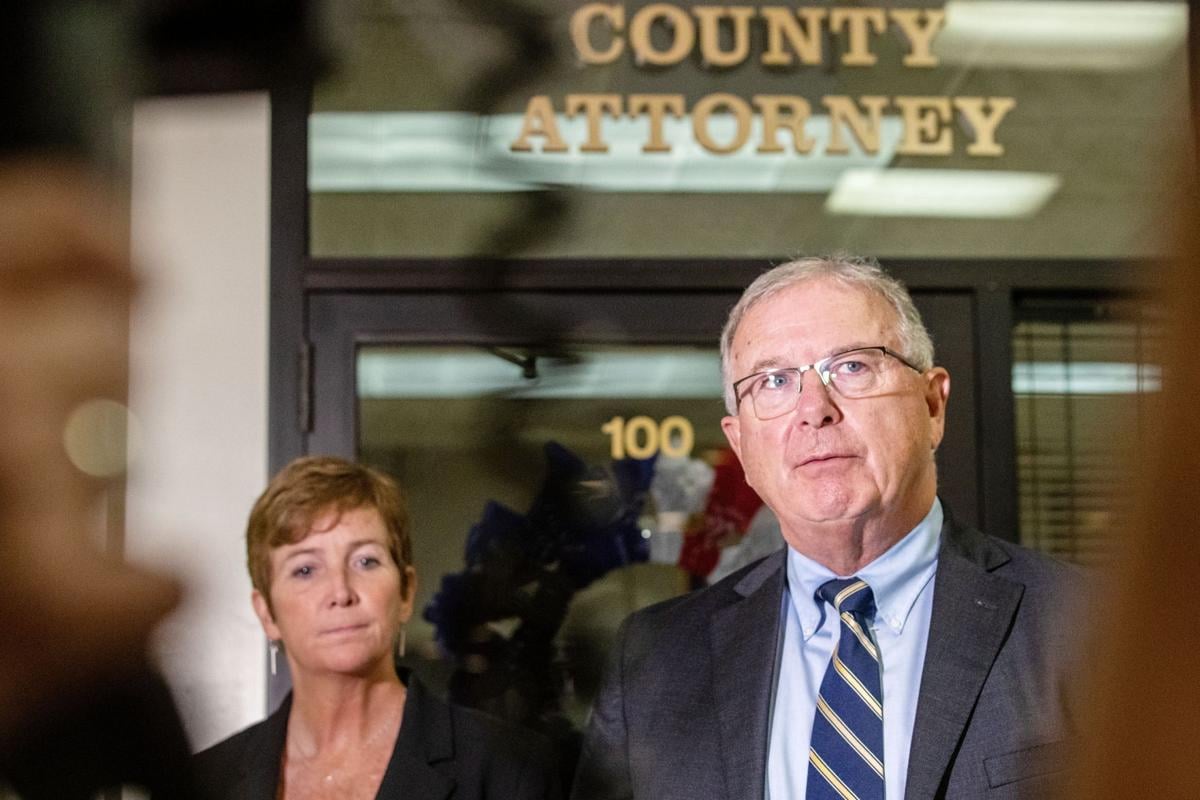 This letter was signed by Chuck Hassebrook, 2014 Democratic nominee for Nebraska governor; former U.S. Sens. and Govs. Bob Kerrey and Ben Nelson; former U.S. Rep. Brad Ashford; Omaha City Councilman Ben Gray; and former State Sen. Bob Krist, 2018 Democratic nominee for Nebraska governor.
We were disappointed in the condemnation of Douglas County Attorney Don Kleine by the Nebraska Democratic Party.
In our polarized nation, it is critical to first seek the truth, because events do not always conform to any ideology, nor fit what our political view would lead us to believe. Mr. Kleine's actions demonstrate an earnest search for truth, as did his call for a special prosecutor and grand jury.
Don Kleine has done much to help low-income defendants, including African Americans. His values, record and behavior are beyond reproach. Nor do we see any basis to attack the integrity of the grand jury or special prosecutor Fred Franklin. People of goodwill and conscience can reach different conclusions in a difficult case where multiple parties, including Jake Gardner and James Scurlock, took provocative actions that contributed to the tragedy.
To move forward as Americans we must pursue workable solutions for the criminal justice system. If this case can force us to view the law differently or find holes in need of filling, we must seek these reforms. If we commit ourselves to listen to each other, there is hope that in a unified way we can find solutions. Though each of us can look upon the facts of this case and arrive at different conclusions, we take relief in the knowledge that a future life may be saved if we do the work we need to do now.
We have profound problems in America. Some police are murdering Black Americans, and some police departments are protecting the bad cops who destroy public safety. The criminal justice and prison systems are in urgent need of reform. Generational poverty persists, as does racism. Mental health care should be affordable and accessible for every single American. We cannot lose sight of the issues that demand our undivided attention.
Peaceful protests are forcing us to confront the problem. The overwhelming majority of protesters are peaceful and deserve our full support. These conversations are necessary and when had in a constructive manner can move us all forward.
Incidents of violence and looting deserve our condemnation. They can prompt a series of events that end in tragedy, as in this case. They are undermining efforts to address police violence toward Black Americans by driving Americans further apart, after so many of us have come together in supporting action to address this issue. We must find actionable solutions. We must advocate for those solutions, and we must work with all parties on the change we so desperately need as a country. We can do all of this together.
Catch the latest in Opinion
Get opinion pieces, letters and editorials sent directly to your inbox weekly!