President Biden's historic Build Back Better Act makes vital investments in our kids, families, communities and nation. In order for these investments to become a reality, the U.S. Senate must now prioritize our families over entrenched interests trying to stop progress.
Democrats are delivering shots in arms, money in pockets, shovels in the ground and action on issues like child care and climate change. It's important to note that Republican Reps. Don Bacon, Adrian Smith and recently indicted Jeff Fortenberry voted to block the measure, choosing to cave to pressure from the most radical wings of their party.
The bottom line is this — for years, the economy has worked great for big corporations and the super-rich, while working families have been getting squeezed. President Biden promised to rebuild the middle class — the backbone of our country. Democrats are delivering on that promise while Republicans continue to sit on the sidelines and worse distract by attacking Big Bird or lobbing untrue accusations at our teachers about diversity and equity curriculum.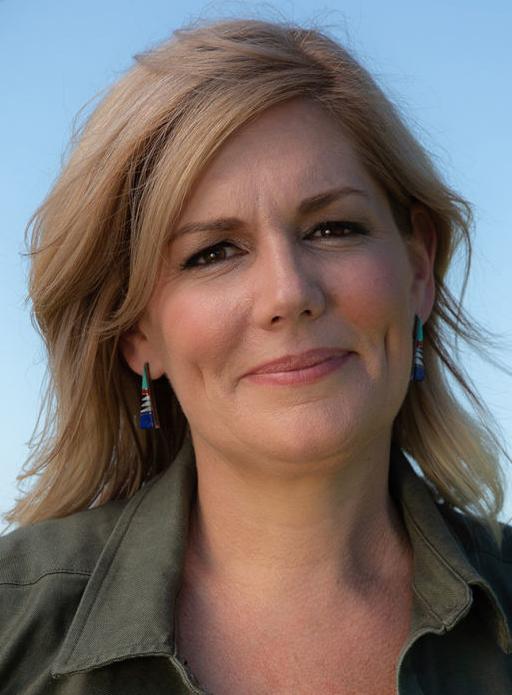 The Build Back Better plan is a historic investment in climate, health care and kids aimed at lowering the costs of things families depend on, helping people get back to work and growing the economy. And I should stress that — despite the howls by the GOP — the Democrats' investment in our collective future will not add to our national debt, but instead asks that big corporations pay their fair share of taxes like everyone else. No American earning less than $400,000 a year will pay more in taxes.
As a mom of three kids, I know the costs of quality child care are a major financial burden for families. The average cost of out-of-home child care is nearly $12,000 a year for a toddler. That means that a Nebraska family earning $50,000 a year with two young children would spend nearly 50% of their income on child care for just one year. We have to do better by our kids and working moms and dads. In Nebraska, the Build Back Better Act will provide access to child care for more than 140,000 kids five years and under. Real results for our kids.
Our middle child had speech and language delays when she was little, which meant she qualified for one of the few preschool slots our public school had in the community giving her the tools to succeed. Every child across Nebraska should have access to preschool. Under the Build Back Better Act, parents will be able to send their children to preschool, giving kids a head start on their education and saving families money.
The Democrats' plan will also reduce health care premiums for more than 9 million Americans. In Nebraska, that means 18,000 uninsured people will gain coverage and 18,600 will save hundreds of dollars per year.
As a leader in our state who worked shoulder to shoulder with farmers, ranchers and Tribal Nations to take climate action, I am proud of the seriousness President Biden is taking to protect our land and water. In the last decade, Nebraska experienced 23 extreme weather events, which did some $20 billion in damages. That is real money out of the pockets of Nebraskans who woke up to cattle buried in a blizzard or families with a flooded basement yet again.
The Democrats know farmers and ranchers are partners in climate action, and the Build Back Better Act not only will deliver money to our rural towns to create clean energy projects that develop wealth for those whose land will house these new projects; the plan also provides resources for climate practices like no-till farming, water sensors and regenerative agriculture. Again, real money for real action in our communities, not a bunch of handouts for big corporations.
President Biden and the Democratic Party are working to ensure you have more money in your pocket and that we tackle the issues we have ignored for too long from the climate crisis to ensuring our little kids get the best start in their education. Building back better means leveling the playing field so it is not just the big corporations getting ahead but rather middle- and working-class families finally being at the center of the laws we pass.
Jane Kleeb is chair of the Nebraska Democratic Party.