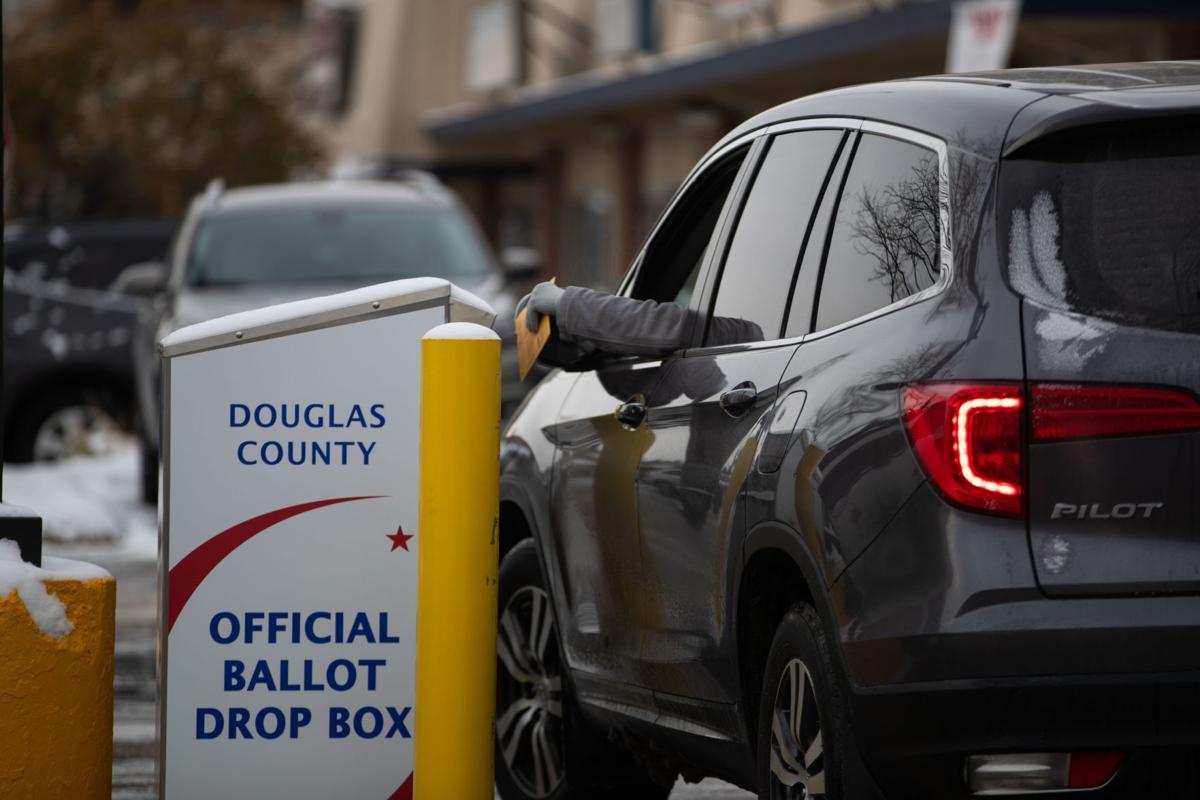 I've always lived in a world of political enthusiasm. My first campaign work was when I was 7, in the role of "Cute Kid at Registration Table" for a family friend running for office in Missouri. Voting was sacred, involvement mandatory, and politics central to our identity.
As an adult, the first time a voter told me her vote didn't matter, my jaw dropped. My immediate "Wait, what?" betrayed my privileged assumption that politicians cared about me, my ideas and my vote.
"I liked the other guy," she said, meaning someone who had lost in the primary to the person who was on pace to win the general election.
Surely you have a preference between this conservative Republican and this liberal Democrat, I asked. Your preference won't win unless people vote for them. Right?
She was unmoved. "I had a candidate," she said. "They already lost."
This frustration is prevalent in many parts of the country, including most of Nebraska. A preferred candidate can receive the second-highest number of primary votes but, being in the same party as the winner, won't advance. To millions of voters, the "real" election is in the primary. The general election featuring one candidate from each major party is often a blowout. So why care?
Recently, a report by the Unite America Institute found that 83% of congressional districts are so deeply "blue" or "red" that the general election is simply required ritual, not an actual decision-making event. This fact, combined with consistently dismal primary turnout, meant that in 2020 fewer than 10% of eligible voters in the country decided the winners of 83% of congressional seats. Seeing this, I finally understood how a Congress with 20% approval gets 95% of its members reelected:
Partisan primaries make representatives more beholden to their parties' extremes, because they're the ones who vote in primaries.
For decades, partisan primaries have eroded confidence in elections, fostered hyper-partisanship and created a famously dysfunctional Congress. It's time for this system to go.
I'm not saying being "extreme" is automatically bad any more than being "moderate" is automatically good. To assume so is foolish, and "she's too extreme" is a lazy political attack, one that caters to a racist political instinct and props up candidates who are older, whiter, and more aligned with those already in power. But it's effective, because extremism is a digestible explanation for voters who feel misrepresented by their elected officials.
When groups like Civic Nebraska and Unite America decry extremism, it's not so much about ideology as it is about closed-mindedness: Moderates are left in the dust, sure — but the extremes get hurt, too, when their candidate loses not to someone with whom they have nuanced policy disagreements, but someone they fundamentally loathe. Many Democrats run hard to the left and many Republicans run hard to the right to clash as much as possible with their political opponents. Mega-donors and state parties boost this posturing, leaving us with a belligerent, chasmic gap between political enemies — one that's impassible to any voter considering crossing over or by any candidate seeking compromise.
I'd love to be represented exclusively by people who agree with me on everything. That's not going to happen. But I refuse to believe we're too far gone to be represented by politicians who can hold and articulate nuanced positions.
The way to get there is with an election system in which candidates have to care, at least a little bit, about all voters. Nebraska has held the key to this solution since 1934, when our Legislature became officially nonpartisan. All primary voters in a legislative district can vote for any candidate regardless of party; the two candidates with the most votes then advance to the general.
The other option is to continue alienating voters, with preferred primary candidates being eliminated despite receiving far more votes than an advancing candidate from another party. That's not improving confidence in democracy. That's not making voters feel counted. That's going to make someone less likely to vote next time. The Unite America report suggests that open primaries not only have a slightly moderating effect on politicians, but they also make incumbents more accountable to their entire district rather than to the richest or most radical.
Since 1934, Nebraska has used a better way of electing legislators, using logic that even a 7-year-old can understand: The candidates with the most votes should advance. It's not a perfect system, but even in the worst of times, the Legislature is noticeably more productive, representative, and less beholden to party whims than Congress.