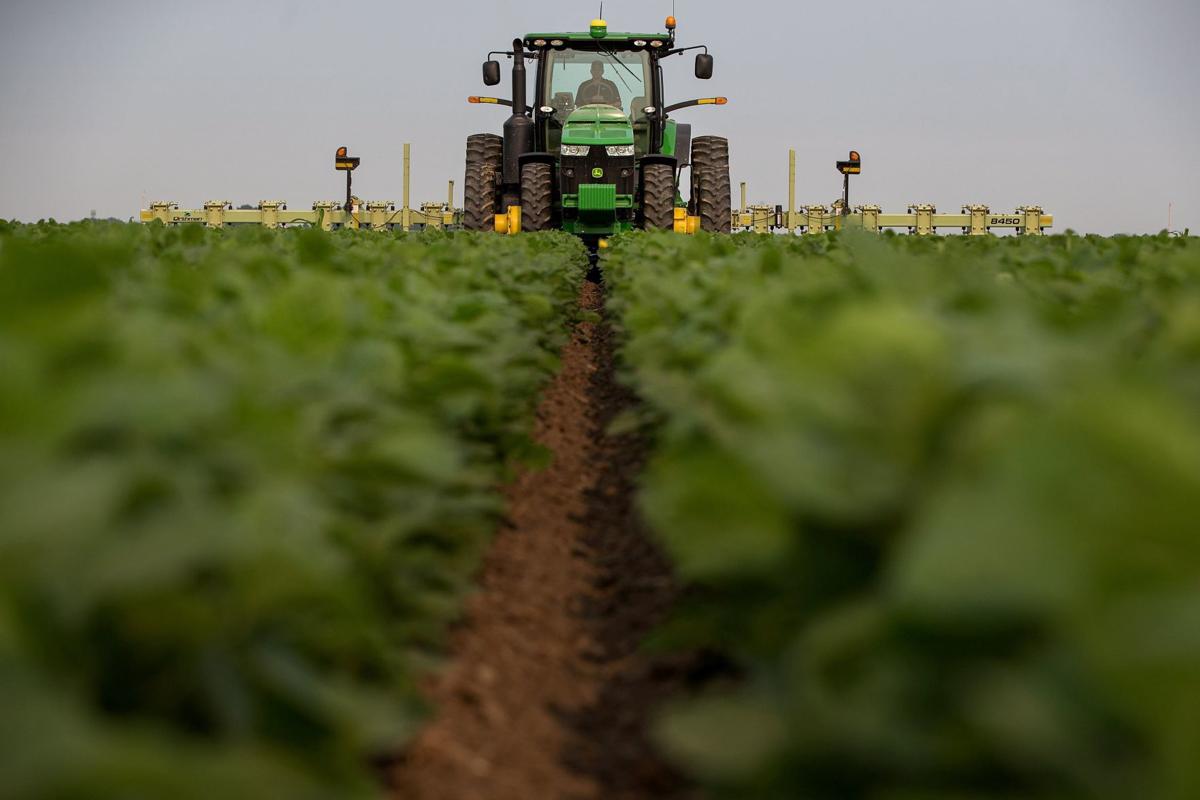 Since the pandemic hit, we've heard a lot of talk about essential workers. Doctors, nurses and other medical professionals have rightly been credited for their heroic work to provide treatment and safety to people around the country. But there is another critical group of Americans who are often overlooked. I'm talking about the farmers and ranchers, America.
As a third-generation cattle rancher, I've long been aware of the importance of agricultural industry and the fragility and importance of our food supply chain. But the critical role of these workers, and the need for the federal government to ensure that domestic food production continues uninterrupted, was brought to the forefront of the country in the early days of the pandemic when consumers saw empty shelves in their local grocery stores.
Over the last century, the country has made enormous technological and societal progress. That innovation has led to entirely new and well-paying jobs that couldn't have been imagined even 50 years ago. But most of these jobs have clustered in a handful of major cities, and the majority of the population has followed. Americans have become less directly involved with agriculture over the last four or five generations, with many people unaware of the central role it plays in their daily lives, and its enormous impact on the national economy.
Farming and ranching are difficult lines of work. Extreme weather patterns, the rising costs of materials needed and the market swings — both abroad and at home — all have the potential to dramatically affect our bottom line and operational capacity. We need to work through anything, because the crops, livestock and ultimately the people we feed, depend on us. We always make it work, but it seems that year after year we're asked to do more with less.
I'd be remiss to say we're not appreciative of government efforts to support the agricultural industry. Farmers and ranchers around the country benefit from programs like crop insurance, subsidies and other programs, while corporate partnerships with food producers guarantee we have a buyer. But to give American agriculture a better chance of thriving over time, the federal government must ensure a fairer marketplace — one that allows farmers and ranchers to continue to compete domestically while selling their products around the globe consistently and at a profit through a stable export market.
Enacting legislation to make large-scale agricultural mergers and acquisitions more difficult could lead to healthy competition, higher wages and even better products. A more stable export market and reduction in tit-for-tat tariffs would result in higher profits and more reliable income sources and would incentivize future generations to pursue careers in American agriculture.
Inconsistent revenue has significant consequences, not just for individual operations, but for the agricultural industry as a whole. It can delay critical investments in new technology and workers for larger operations, force family farms operated for generations to shut down, and can convince would-be farmers to invest their time and money into something more stable. The reduction in domestic farmers and ranchers will lead to an increased reliance on foreign producers, opening the country up to even more complex and delicate supply chains.
Agriculture is the backbone of the American economy. While fewer Americans are directly involved in this type of work than ever before, the industry has never been more important. Farmers and ranchers are known for their resourcefulness and ingenuity, but America needs to make sure these folks are doing more than just getting by. Policymakers must put forth programs that allow new farmers to enter the market, and existing operations to flourish. The health of the country depends on it.
Doug Shepperd is a third-generation Nebraska cattle rancher and founder and operator of Shepperd Feeding Co. in Mills, Neb.