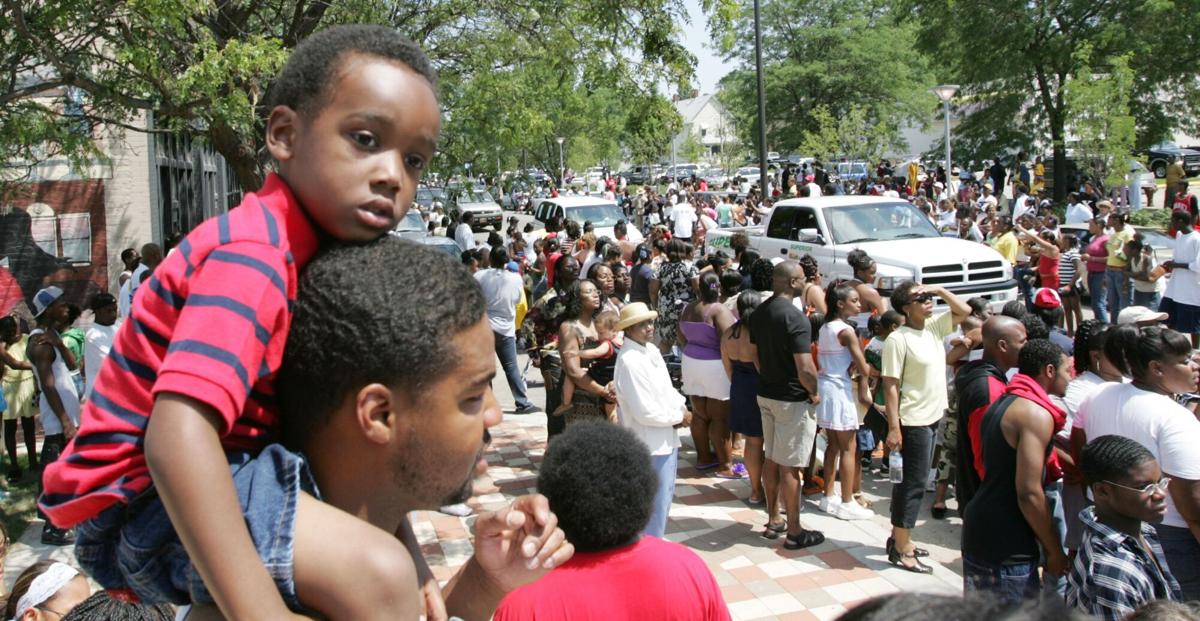 On this day 156 years ago, some of the last enslaved groups of Americans heard the immortal words of the Emancipation Proclamation declaring that "all persons held as slaves … henceforward shall be free." This milestone moment became known as Juneteenth — or Freedom Day — and is the oldest known celebration recognizing the end of slavery in the United States.
It is a day that, as a nation, state and community, we remember and celebrate. We remember that freedom was delayed for many in our country and recognize our country's progress toward our collective aspiration that all people are created equal. Thankfully, I grew up learning the importance of treating everyone equally. However, over the course of my life, I discovered and experienced that our policies and behaviors don't always match true equality.
This year I carefully thought about how to honor the importance of Juneteenth in ways that I have previously not done. One of the ways we are going to move forward and address racial injustice as a nation is to examine and understand the past and present, and look for ways to break the caste system in our country for the positive good of all. It is going to take radical empathy and intentionality. Mourning with those who mourn and celebrating with those who celebrate, making the active choice to educate ourselves about each other's experiences. Juneteenth is truly a moment for unity.
As I write this, Congress and President Biden are taking swift action to designate Juneteenth as an official federal holiday, cementing this day into our nation's history and our natural rhythm each year. I am thankful that all of Nebraska's representatives supported and voted for the Juneteenth National Independence Day Act this week. I believe it is the right decision and will give us the proper cadence for reflection on this important marker in time as well as celebrating freedom for all U.S. citizens.
As a business leader and supporter of the Nebraska business community, I'm asking my fellow colleagues and partners to join me in recognizing Juneteenth within your organization. At Signature Performance, we declared Juneteenth an organizational holiday. It's a step. But one that I believe is in the right direction.
I have been part of many discussions about diversity and inclusion in the workplace. These are worthy conversations. Diversity starts with belonging. Belonging requires action. Taking action to celebrate a day such as Juneteenth creates a space for belonging, sharing our collective stories, and togetherness that I believe will inspire diversity within our city, our organizations and our neighborhoods.
To my fellow Nebraska residents, celebrate with me. Over this weekend, join me in remembering what freedom means to each of us — remembering that everyone in America has an inalienable right to life, liberty, and pursuit of happiness. Take time to learn more about Juneteenth, what it means to our Black neighbors, and our country's history. I found that it inspired me to help our country, our communities, our companies and our relationships to be better, with the hope and desire that everyone involved becomes an even better version of themselves.
Happy Juneteenth, Nebraska! It is an honor to celebrate our journey toward freedom and equality. We call it "the good life," and I know in my heart of hearts we stand for and desire the good life for everyone. I can't imagine a better place to serve as a beacon of equality. Let's all pledge to do our part to make it happen.
Allen Fredrickson is the founder, chief executive officer and president of Signature Performance, a health care administration firm headquartered in Omaha.