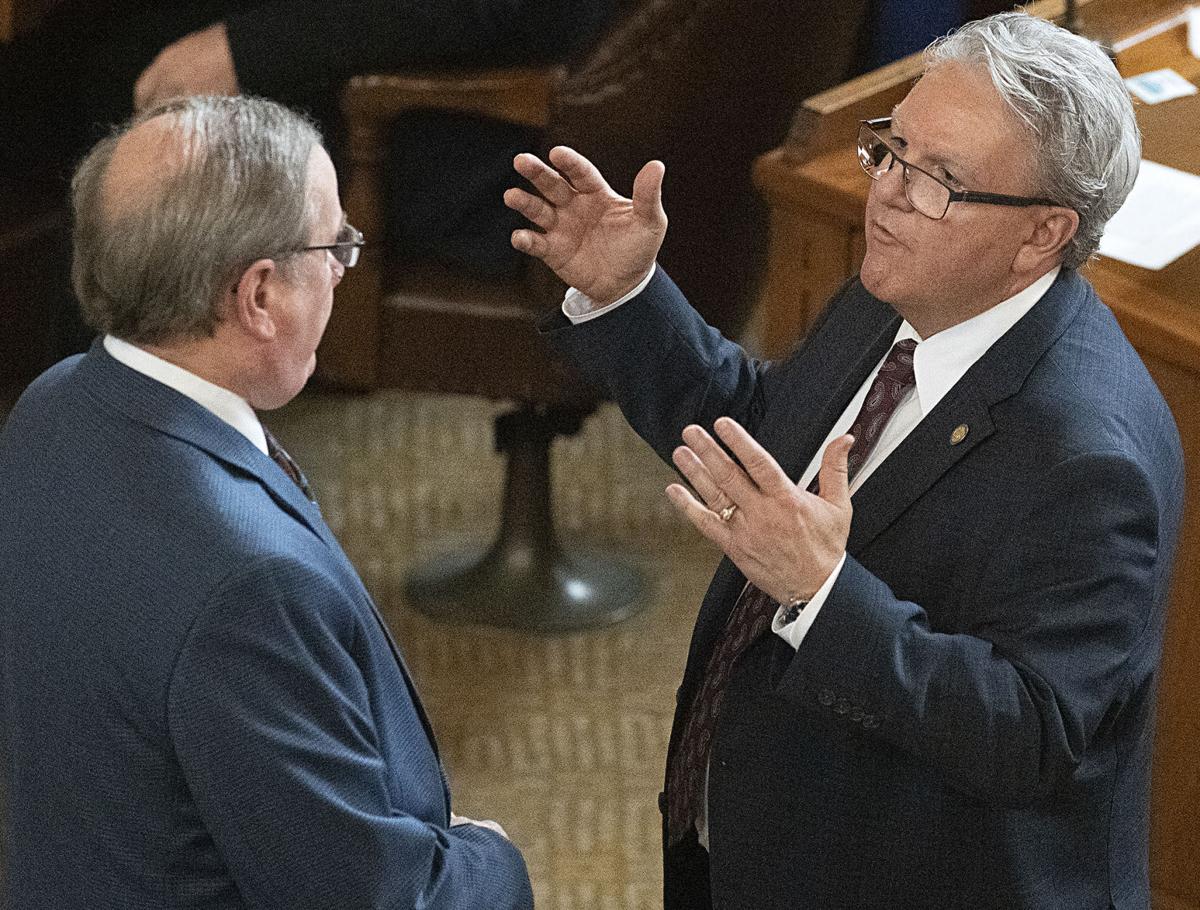 In making the case for a Nebraska Unicameral organized on a partisan basis, Chris Chappelear's arguments, when boiled down, seem pretty much to deal with political parties being empowered to control lawmaker behavior. The fact is that there are other arguments to be made for partisanship, as I outlined in my book, "The Nebraska Unicameral at 80: Does George Norris's Vision Still Live?"
For example, a political party can serve as a means of gaining public attention for a new idea, which the person proposing the idea, as a single individual, is not able to generate. Also, studies have shown that voters have a greater tendency not to record a vote on down-ballot races when they are nonpartisan.
Against these attributes, however, one must weigh the power wielded by the people regarding a parliamentary body which is organized and functions on a nonpartisan basis. In addressing the opening session of Nebraska's first unicameral legislature in 1937, George Norris reminded the senators that not even one of them owed their being there, as a member of the Unicameral, to any political party or boss. Nor did they owe them any favor or consideration. Norris' whole idea for the Nebraska Unicameral was that its election on a nonpartisan basis together with its openness would cause it to be paradigmatically sensitive to the will of constituents. It could be said that history has proven him correct.
In authoring my book on the Unicameral, I interviewed each of the living speakers of the body, as well as two prominent Nebraskans who had earlier in their careers served as an officer of the Legislature.
One of those persons was former lieutenant governor — and president of the Unicameral, presiding over its floor debates — Kim Robak. I found it telling that in discussing the reasons for a legislature elected and organized on a nonpartisan basis, this former president of the body opined that, "Nonpartisanship makes it possible for members to work together who otherwise would not."
Interestingly, not one person whom I interviewed expressed the thought that Nebraska should turn away from its nonpartisan Legislature. And more than one interviewee offered a comparison of Nebraska's Unicameral to the nation's Congress, where progress so often is a victim of partisan gridlock.
Finally, I want to correct what is a commonly held misconception, which appears to be present in Chappelear's piece. At its conclusion he makes the statement that "Nebraska voters have not had a voice on this since 1934; it is time for them to decide whether to keep the Legislature nonpartisan." That comment would seem to indicate an understanding that the Unicameral's nonpartisan organization was a provision of the original amendment to the state Constitution establishing our one-house legislature. Actually, that's not the case.
The manner in which the Unicameral is organized and conducts business is not contained in either the state Constitution or statute. It is instead set out in the institution's rules, which are adopted anew at the beginning of each two-year Legislature. The body itself holds the authority to turn from a nonpartisan organization to a partisan one at virtually any time.
However, given the broad support in Nebraska for our nonpartisan Unicameral, I would advise anyone seeking that change not to hold their breath until it takes place.
Ron Jensen, of Lincoln, has extensive experience in Nebraska state government, as a gubernatorial aide, department director and lobbyist.
Catch the latest in Opinion
Get opinion pieces, letters and editorials sent directly to your inbox weekly!