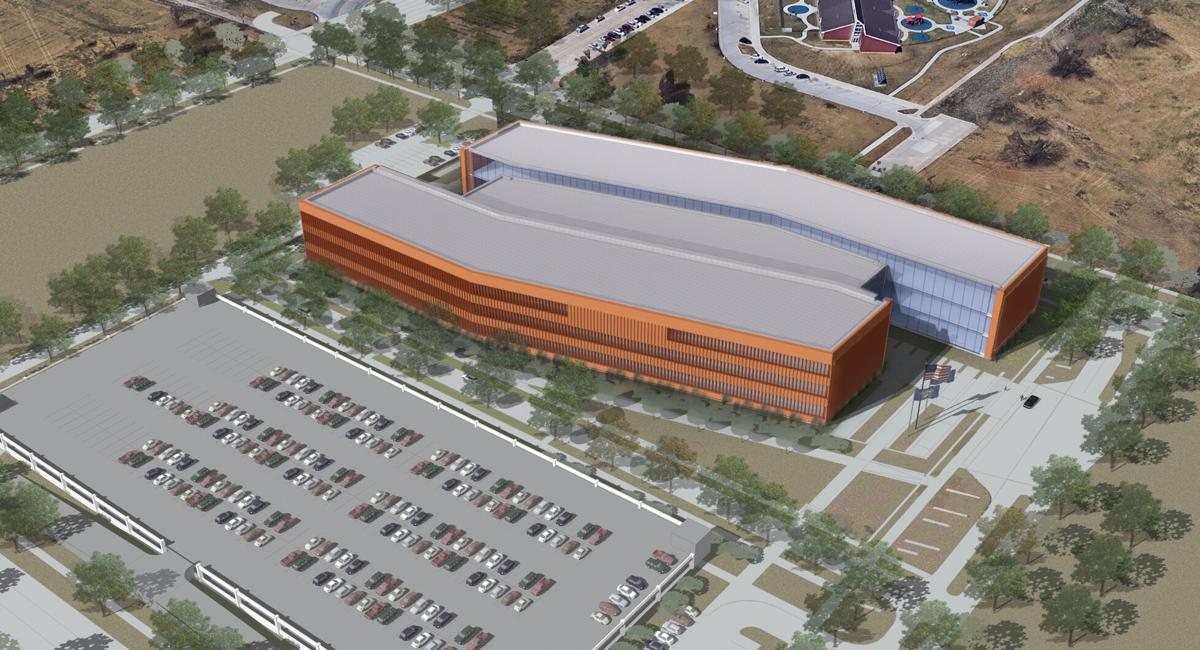 Fighting for the new U.S. Space Command (USSPACECOM) headquarters reminded us just how great it is here in the Heartland.
We are proud of how Nebraska serves our country, proud to host military workers and families and proud of the way our community's military missions support local businesses. We are always looking for additional opportunities to serve.
So, when the Department of Defense (DoD) announced it was seeking a new location to house its mission protecting all of us in space, we rose to the challenge.
Ultimately, the U.S. Air Force selected six finalists, and all were asked to respond to a series of questions that contributed to a score card. The 100-point process included Mission (40 points), Base Capacity (30 points), Cost to the DOD (15 points) and Community Support (15 points).
Our Nebraska government, private sector, philanthropic community, academic leaders and military and veteran service organizations united to make a strong case for Offutt Air Force Base in Bellevue as home to USSPACECOM.
Together, our collaborative team announced a new, public Midwestern university alliance representing institutions in Nebraska, North Dakota, Kansas and Indiana — an academic coalition committed to supporting the research and workforce needs of USSPACECOM.
We also committed more than $107 million as a way to reduce the cost of construction for the federal government — a financial package we felt was highly competitive.
As the home to USSPACECOM from 2002 to 2019, we knew we would be exceptional in the mission category. As home to nine missions, including three of strategic importance to the space mission, Offutt AFB had the capacity to serve as the permanent home to USSPACECOM.
Plus, our incentive package was well-vetted; so, we are confident we nailed the "Cost to the DoD measure." Finally, there is no community or state that supports military families better than we do.
In short, even without seeing the scores, we know we did exceedingly well.
To further prove Nebraska's qualifications, we provided the U.S. Air Force with state and community comparisons across a myriad of metrics.
In 26 out of 28 rankings comparing the six locations, Nebraska was in the top two. Seventy-five percent of the time, we were the best of all six. The quality of our schools, low cost of living, strong community support for military and veterans, low crime rate, easy accessibility, strong economy and attractiveness to talent show the strength of our great state.
These rankings show that we are a world-class home for business and military facilities alike:
Top 10 states for veterans (CNBC, 2020): Nebraska, No. 7. None of the other five finalist states were even ranked.
Lowest unemployment rate for veterans (smartasset, 2018): Nebraska, No. 1 in the nation at 1.91%. None of the other five finalist states were close.
Best states for families (WalletHub, 2020): Nebraska, No. 8. Every other state was in double digits.
Quality of life by state (World Population Review, 2020): Nebraska, No. 9. We led the pack again, with only two other states in the top 20.
AARP Livability Index (AARP 2020): Bellevue/Omaha, 60 points: USAF used this source to compare the quality of life in the six competing locations. Nebraska was the best of the six.
Top vet-friendly universities (Military Times): University of Nebraska at Omaha, No. 3. None of the other competing communities were in the top 10.
Best cities to raise a family in America (Niche, 2020): Omaha, No. 28. No other competing community was in the top 30.
Despite this robust showing for Nebraska, the Trump administration made the decision to place U.S. Space Command in Alabama just days before the inauguration. It was a long process that ended without transparency. We continue to try to get to the bottom of the story regarding the assessments. Love of Nebraska and bias aside, based on everything we have seen, Nebraska should have won.
We've called for transparency from the DoD, and working alongside Gov. Ricketts and our federal delegation led by U.S. Sen. Deb Fischer, we expect to see how the USSPACECOM decision was made any day now.
We do not believe the data will support anywhere but Nebraska as home to USSPACECOM. In the meantime, we beam with pride knowing Nebraska really is a special place.
David Brown is president and CEO of the Greater Omaha Chamber. Anthony Goins is head of the Nebraska Department of Economic Development.