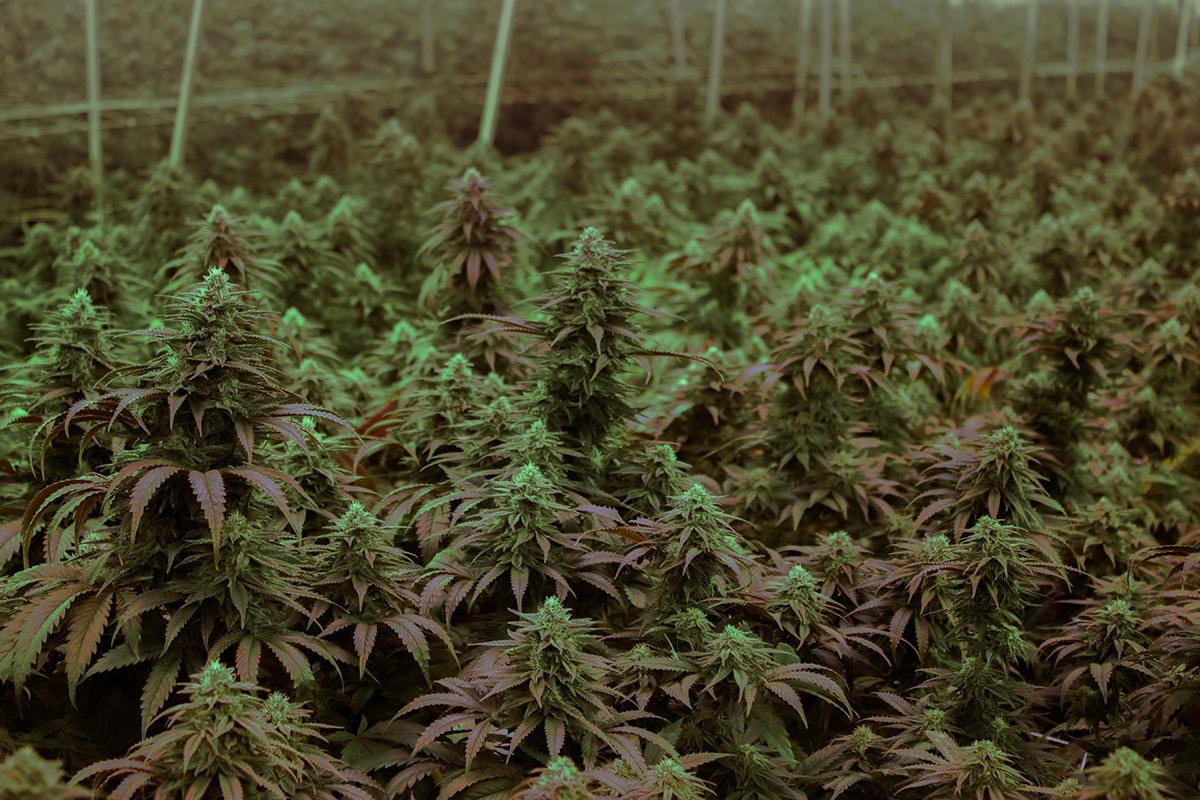 Gov. Pete Ricketts, and a small group of his colleagues, would like to communicate one clear message to the people of Nebraska: Cannabis is very dangerous!
In his op-ed on Feb. 24 in the Hastings Tribune, the governor lays out the case for the opposition. Cannabis has no medicinal value, he writes, and any form of medical cannabis legislation would lead to the degradation of our youth, our community, and our economy.
Unfortunately, Governor Ricketts is not providing a well-rounded and scientific-based perspective.
What we have learned over the past two decades is that evidence from marijuana use demonstrates it is not as dangerous as previously feared. Its medical uses are well documented, and its economic benefit has been substantial for those who have regulated it. When we regulate and tax the industry, we move it out of the hands of criminals, and into local control. Marijuana regulation is smart policy from every angle: medicinal, financial, legal and ethical.
The case studies and statistics are too many to cite, but a few highlights include:
The use of cannabis for medicinal purposes has been well documented in the medical and scientific literature. In fact, there are many research studies and clinical trials demonstrating how cannabis can treat hundreds of chronic diseases, including pain, inflammation, cancer, post-traumatic stress disorder and arthritis. There are several FDA approved cannabinoids: Epidiolex (CBD) to treat epilepsy, Dronabinol (THC) to help with nausea for patients suffering during chemotherapy and weight loss for patients with HIV, and Sativex (THC:CBD spray) for patients with advanced cancer and multiple sclerosis. Evidence-based research centers include renowned institutions, such as John Hopkins, Duke and the Mayo Clinic. Importantly, distinctions must be made between cannabis products high in the psychoactive cannabinoid THC and all other chemicals in cannabis such as CBD and CBG. The latter two compounds have beneficial health effects apart from mood and mind-altering properties.
Economically, the benefits have been incredible. In Colorado, there are nearly 40,000 employees in the regulated cannabis industry who would not be employed if prohibition was still happening. In Washington state, over $1 billion in tax revenue has been generated in the last 24 months. In Oklahoma, medical cannabis retailers in the state tallied more than $831 million in total revenue for 2020. None of these states have significant increases in crime, traffic accidents or drug addiction. They have seen little negative impact to society, and massive economic gains.
Lastly, and arguably the most important factor here, is to stop putting Americans in jail for using this plant, and to get it out of the hands of cartels and into a regulated system. The most current data (2012) shows 40,000 Americans in jail for marijuana crimes. This is not only cruel and unfair; it's a massive drain on our tax dollars. The legalization of marijuana has led to an incredible drop in cross-border cartel activity, with marijuana seizures at U.S. ports down 90% from 2013 to 2019.Government agencies in the U.S. are now controlling the industry, rather than leaving it up to the criminals. When this industry is regulated, it gives us safe streets, reputable participants and local control.
Organizations that have endorsed medical access to marijuana include the American Public Health Association, American Nurses Association, Leukemia & Lymphoma Society of America, National Multiple Sclerosis Society, the Epilepsy Foundation and countless others.
So with all of this information, how can we continue to close our eyes and ears and ignore the truth? We have neighbors and loved ones who are suffering and who need our help. We have our law enforcement wasting time and money on this issue, when they could be focused on more important things. We're ignoring a massive economic opportunity, one that could lessen our extreme property taxes, and fund our law enforcement and public services.
Our neighboring states, and the entire country, are waking up to the truth.
It's time, Nebraska, to control the expansion and growth of the cannabis industry in a responsible and secure manner.
This essay was signed by Andrea Holmes, professor of chemistry at Doane University, and director of cannabis studies at Doane; Grant Wistrom, two-time All-American football player for Nebraska, NFL veteran and cannabis entrepreneur in Missouri; Concetta C. DiRusso, Emeritus George Holmes University Professor of Biochemistry (University of Nebraska) and CEO of Kennebecanalytical Services LLC; Amanda McKinney, M.D., associate dean of health sciences at Doane and executive director of its Institute for Human and Planetary Health; and Mark Orsag, professor of history at Doane.