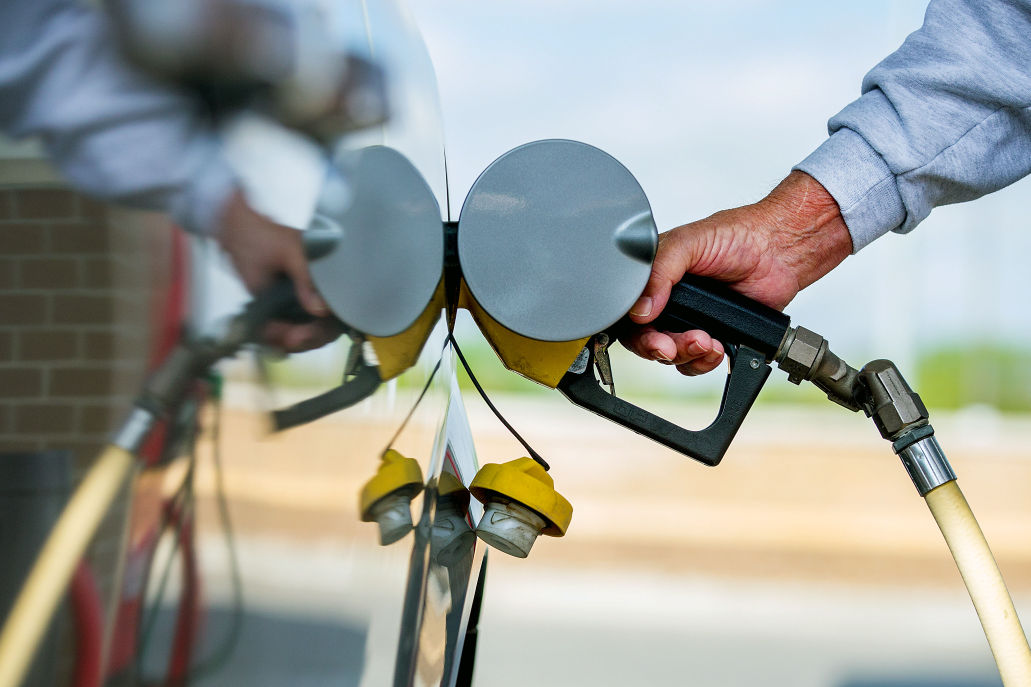 Our tomatoes finally turned red. We wondered why this took so long this year. Could it be the higher temperatures in June, including higher overnight lows? Sure enough, the Extension office confirmed that when temperatures exceed 85 degrees, the ripening process slows or even stops. The many above-90 degree days and warming nights we suffered in June prevented our tomatoes from turning red.
Changes and extremes in Nebraska weather are nothing new. As Dr. Martha Shulski, Nebraska state climatologist, recently said: "Natural variability is always going to influence our climate. Climate change is the steroid. The emulsifier that makes these weather variabilities and these weather extremes worse."
A multibillion-dollar spring flood (March 2019), hurricane-level wind storms (July 2021), wildfires in Nebraska, hazardous air quality from both western U.S. and Canadian fires, and flash flooding in downtown during a drought (August 2021) —which trapped three people in an elevator filling with water— are shocking. But they come as no surprise to scientists who warned for decades we are headed toward climate catastrophe.
What will happen to Nebraska if we don't stop the warming? Dr. Shulski indicates that at the end of the century, our climate will be almost unrecognizable. Summers being much warmer, frequent droughts, mixed in with heavy rain and floods. This forecast is underscored by the new report from the Intergovernmental Panel on Climate Change (IPCC), which warns that climate change is accelerating at an alarming speed, causing the heat waves and weather disruptions that are now a regular part of our news.
Nevertheless, there is one encouraging take-away from the IPCC report: It is not too late. We still have a small window of opportunity to reduce our emissions and avoid the worst consequences.
Hopeful signs of climate action were seen in the bipartisan infrastructure package recently passed by the Senate (notably supported by Sen. Fischer) that included some meaningful climate measures. But the infrastructure deal leaves out essential climate policy. The provisions powerful enough to make a difference now depend on the budget reconciliation process.
A price on carbon, an essential climate measure, should be added to the budget reconciliation. It is the fastest tool we have to reduce emissions. Economists say carbon pricing is "the most cost-effective lever to reduce carbon emissions at the scale and speed that is necessary."
Both the U.S. Chamber of Commerce and The Business Roundtable support market-based emissions reduction strategies.
Carbon pricing tracks the external costs of greenhouse gases emitted by the fossil fuels (coal, oil, and natural gas) that we use to generate our energy. As these fossil fuels become more expensive, consumers and producers will be encouraged to shift to lower-cost clean energy sources, thereby driving innovation. Simple economics rather than governmental regulations will catalyze the clean energy economy.
Over 45 countries are already pricing carbon. Canada recently implemented a carbon pricing plan after learning from British Columbia, which has had carbon pricing for over 10 years. In July China started a national emissions-trading plan to reduce their emissions. Last month the European Union (EU) announced it will soon impose a carbon border tax on imports from nations that do not have an equivalent carbon price.
When this is enacted, American exporters to the EU could get stuck with those taxes.
We need to have our own carbon border adjustment to be competitive. It should be part of a nationwide carbon pricing policy.
We ask Sens. Fischer and Sasse and Congressmen Bacon, Fortenberry and Smith to support a price on carbon as part of the budget reconciliation negotiations.
In the last few weeks, Americans have generated more than 50,000 emails and phone calls to their members of Congress, including Nebraska's congressional delegation, asking them to support carbon pricing.
We are writing those letters and making those calls, and not just for ripe tomatoes in June. We urge you to do the same. This link makes it easy: Cclusa.org/house, cclusa.org/senate.
Jennifer Glazer is Nebraska state coordinator for the Citizens' Climate Lobby. Sandy Lehr is co-leader of the organization's Omaha chapter. Mark Reynolds is the organization's executive director.