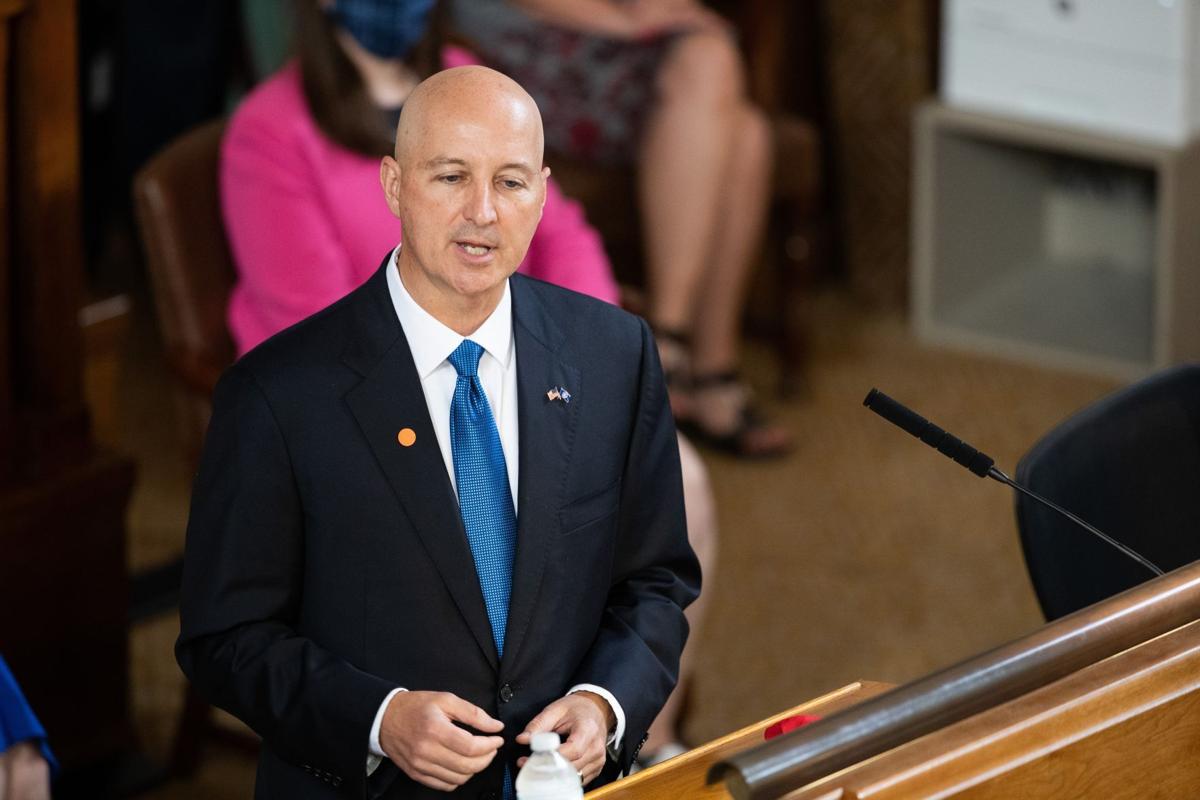 During Gov. Ricketts' January "state of the state" address, he noted that property tax cuts and occupational licensing reform will be priorities in 2021. His focus on relaxing regulatory burdens on workers is encouraging. At last count, Nebraska required costly licenses to work in 62 low-income occupations and had about 96,000 regulatory restrictions in its administrative rules. Many of these come from state boards and commissions that regulate professions in Nebraska.
Why should anyone care about overregulation? Although regulations often create public health or environmental benefits, letting too many accumulate also has unintended consequences. Rules start out imposing burdens mostly on businesses, but these costs are eventually passed on to ordinary people.
A recent analysis by one of us found that Nebraska has been subject to the fourth-highest increase in the burden of federal regulation since 1997. These costs hit low-income Nebraskans hardest, leading to higher prices for goods, and an estimated 850 fewer jobs each year, 34,000 more people living in poverty, and a 4% increase in income inequality in the state.
Gov. Ricketts can't control federal regulation, but he has prioritized regulatory reform. In 2017, he ordered state agencies to review their existing regulations, and he put in place a temporary moratorium on new rulemaking. State agencies produced reports for the governor, outlining whether rules were essential for health and safety and whether their benefits outweighed the costs.
This initiative achieved some successes. A Mercatus Center analysis noted that Nebraska saw about a 5% reduction in regulatory restrictions between 2017 and 2020. That may sound modest, but it was America's sixth-largest reduction in recent years. It's especially impressive because most states are adding regulations year after year.
Consider Maryland, which also underwent regulatory reforms yet saw a 13% increase in regulatory restrictions during a similar timeframe.
These successes are a good start, but more work needs to be done. In Nebraska, many regulations have been waived or suspended during the COVID-19 pandemic, thereby allowing for more telehealth services, creating flexibility for notaries and bankers to perform services electronically, and relaxing licensing regulations to allow more qualified health care professionals to work.
This was all common sense, leaving one pondering an obvious question: If a regulation was standing in the way of a competent public health response, did it make sense to begin with?
Some states, like Montana, are considering reviews of regulations waived or suspended during the pandemic. New Jersey may be on the cusp of creating a permanent commission to review regulations on an ongoing basis. Idaho Gov. Brad Little signed an executive order mandating that rules waived or suspended during the pandemic be repealed, unless a sound reason can be given to keep them.
Nebraska should consider something similar. Another option would be inserting "sunset" provisions into new or existing regulations. Florida Gov. Ron DeSantis issued a directive to state agency heads requiring they build these expiration dates into their rules going forward. This means regulations would have to be periodically reviewed and reissued; otherwise they would expire.
The Unicameral can remove obstacles for working Nebraskans and make the state's economy more dynamic by following the successful reforms of other states. Other reforms can be undertaken without waiting for action from the chamber, which in recent years has been mired in gridlock. What matters most is that Nebraska's leaders do what so many states have failed to do over the years: pay attention to the growth of regulation.
James Broughel is a senior research fellow with the Mercatus Center at George Mason University in Fairfax County, Virginia. Colin O'Reilly is an associate professor at Creighton University's Heider College of Business.