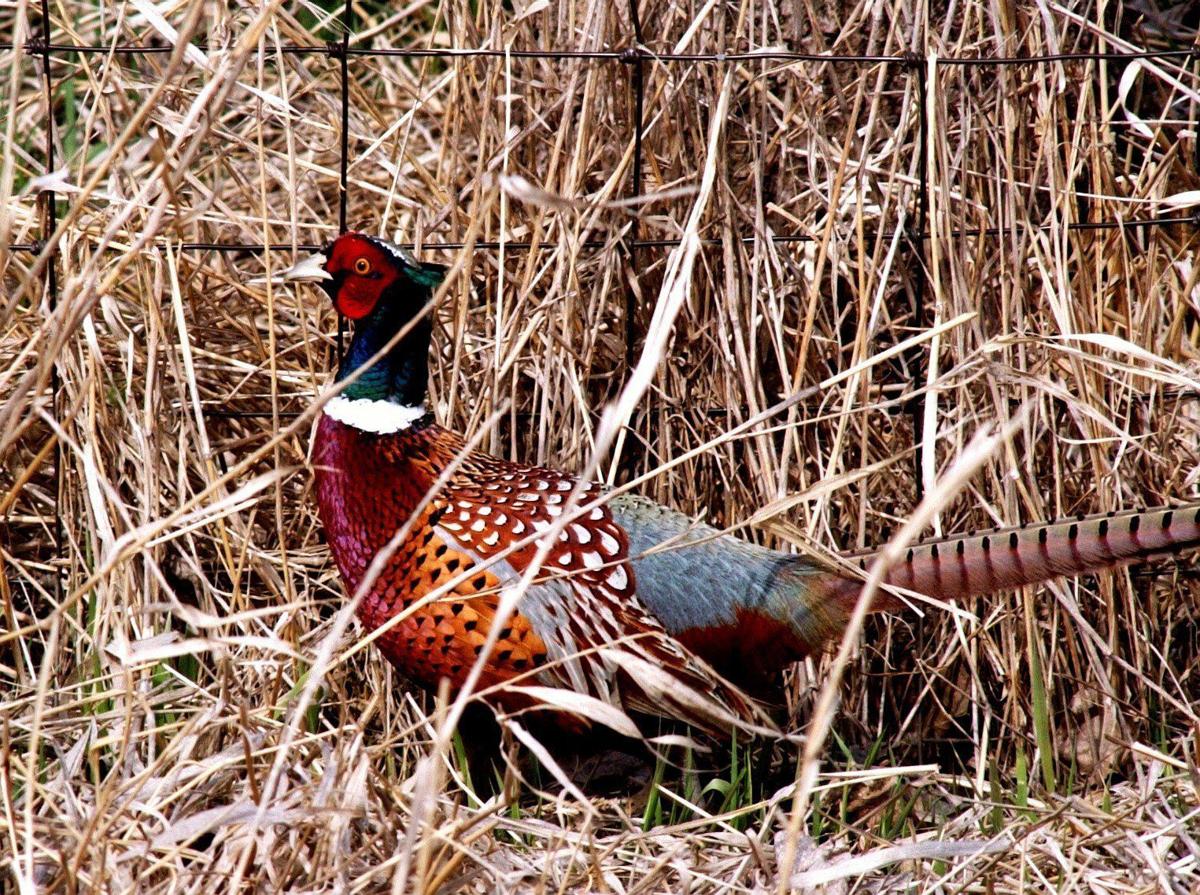 With the 2020 pheasant season nearly upon us, many small businesses and farmers across the state are gearing up to welcome family and visitors alike to enjoy the hunt. Pheasants have become among the most valued wildlife species and a culturally important part of Nebraska tradition.
But pheasant hunting isn't just for sport. It's also a key part of Nebraska and Iowa's combined $1.5 billion hunting industry and provides key revenue to farmers and businesses across our region. But hunters this year are going to find fewer birds on fewer acres to hunt.
Unbeknownst to many hunters, unwise decisions have been made in Washington by the U.S. Department of Agriculture to weaken the Conservation Reserve Program (CRP) — the most critical tool for collaborating with farmers to conserve vital habitat and restore pheasant populations. Established in 1985, CRP provides farmers with rental payments to convert marginal agricultural lands into habitat, like wetlands and grasslands. With pheasants it is a simple premise: More habitat equals more birds.
This collapse of CRP participation and the corresponding decline of pheasant populations didn't happen by accident. USDA reduced incentives designed to reward farmers' high-value conservation practices. Where you could once receive up to half of the cost of installing and maintaining sensitive habitat, they have gutted those incentives to now only pay for 5%. They have also refused to provide higher rental rates for new farmers and landowners or to incentivize first-time enrollment. And they have eliminated funding for new management practices to help farmers maintain the value and effectiveness of habitat on their land.
All of these changes lead to fewer acres conserved, fewer hunting opportunities, less revenue for farmers and fewer jobs for our region. These cuts come on top of trade policy that has crushed agricultural exports and commodity prices. The Nebraska Farm Bureau estimates that the recent trade war took $1 billion out of Nebraska farmers' pockets last year alone. and Iowa farmers lost an additional $800 million.
Rather than using programs like CRP to provide real farm income during this period of trade turmoil and commodity price instability, bad policy is taking even more money out of farmers' pockets by reducing CRP to its lowest enrollments in history and driving it to the smallest acreage level since 1987.
These counterproductive decisions don't just injure farmers and unravel hunting traditions today; they leave a wake of damage for years to come. For example, the Nebraska Game and Parks Commission is in the middle of implementing the Berggren Plan, which is aimed at "growing Nebraska's pheasant population and increasing land open to hunting in areas with abundant pheasants." CRP is one of the foundational tools to drive pheasant conservation and making the program work well for farmers is a core pillar of the plan.
When policymakers in Washington pull the rug out from under CRP, it also undercuts our local plans to address pheasant decline.
Right now, I'd like nothing more than to focus on preparing to chase my limit in a few weeks, rather than worry about whether I'm going to see any birds at all. But the reality is that elections matter and four more years under this administration could leave our farming and hunting traditions harmed for generations.
Joe Britton lives in Lincoln, is a Nebraska lifetime hunting and fishing permit holder, and served as a senior adviser to U.S. Secretary of Agriculture Tom Vilsack and helped expand 800,000 acres in CRP protection.
Catch the latest in Opinion
Get opinion pieces, letters and editorials sent directly to your inbox weekly!