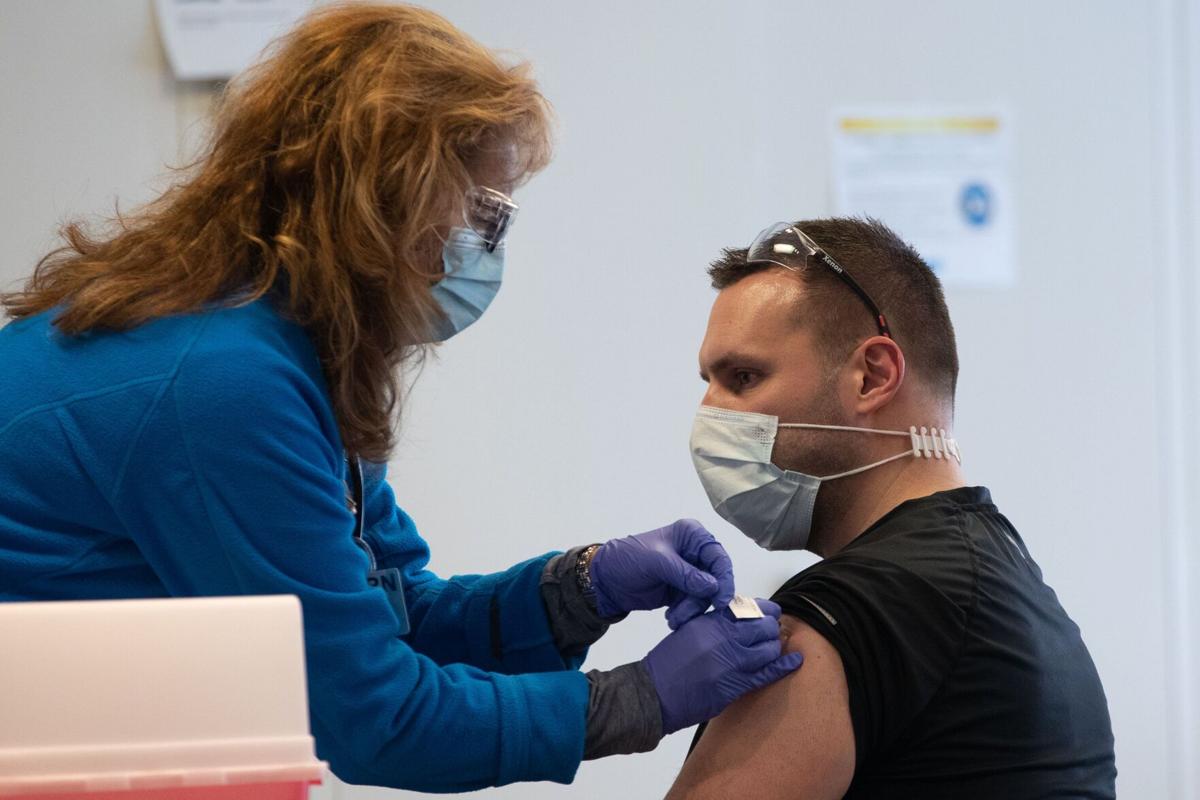 Why are nurses called "heroes" in the good times and "dispensable" in the bad times?
Once again, our governor has put forward an executive order — this time to address a capacity emergency of his own making! The Sunday, Aug. 29 article "Nurses exhausted, frustrated with the unvaccinated" illustrated our avoidable pandemic of the unvaccinated — and the profound toll on nurses — in stark detail. Thank you, OWH, for the long-overdue "in-the-trenches" reporting. Those nurses and their provider colleagues are, indeed, heroes.
Ironically, the governor's new executive order does not reference COVID-19 because he declared, on June 30, that the pandemic was over in Nebraska. By not recognizing our recurring public health emergency, he can continue to suppress data from Test Nebraska (or any of the local health departments) and the coronavirus dashboard (both of which he ended) and, instead, base emergency — and substandard — staffing proposals on "conversations with hospital administrators," rather than actual evidence.
I have spent most of my nursing career in professional organization and governmental service, as well as in educating nurses. As one of the initial Nebraska Center for Nursing appointees (as well as a former State Board of Health member/chair and member of the Nebraska Board of Nursing), I feel obliged to warn the public that the recent executive order blames workforce shortages for the public health threat and urges waiving safety statutes and regulations (such as orientation) as a solution. What upside down thinking! Stop COVID-19 and you help stop the shortages!
Instead of knee-jerk reactions to recruit unvaccinated nurses and other health care providers, why not diligently find out how to retain them? Why try to replace their brains with bodies who are not educated or trained to meet patients' complex needs? Why not pay nurses what they deserve, instead of offering "bounties" to jump from employer to employer? Respect nurses! They should not be considered "dispensable."
I pray for my former students who have been so dedicated to their patients, their colleagues and their communities. While I am so proud of them, I ache when I see their distress! How can new nurses transition to a long-term fulfilling professional career without complete orientation and appropriate mentoring to retain them at the patient points of care?
However, times of turmoil can also provide opportunities for meaningful change. I call on the governor, public officials and administrators to pursue evidenced-based policies to prevent current and future healthcare provider shortages in this time of COVID-19:
Sanction state-wide vaccinations, mask-wearing, and social distancing.
Provide professionals and the public with accurate data about the true impact of this pandemic in Nebraska.
Return the coronavirus dashboard to public access, so county and state data can be appropriately analyzed.
Conduct research from those "in the trenches" — not just hospital administrators — to find out what is really going on at the patient points of care.
Use federal and state "COVID money" to strengthen organizations (such as the Nebraska Center for Nursing) to propose positive workforce environments.
Create positive workforce cultures that encourage current nurses to stay at critical points of care and entice new nurses to enter the profession.
The late Ron Withem taught me that reasonable people can reach reasonable solutions. I'm still optimistic that the future can be better. Prevention of disease, via vaccinations and protective measures, works best when the public cares about one another and individuals act out of social responsibility to the community. We need to honor our health care heroes — and each other — with thoughtful and meaningful policies to prevent COVID-19 spread, rather than misinformed reactions that may render our dedicated nurses dispensable.
Linda L. Lazure, Ph.D., RN, FAAN, is associate professor emerita at the Creighton University College of Nursing. This essay reflects her personal view and is not necessarily reflective of Creighton University.