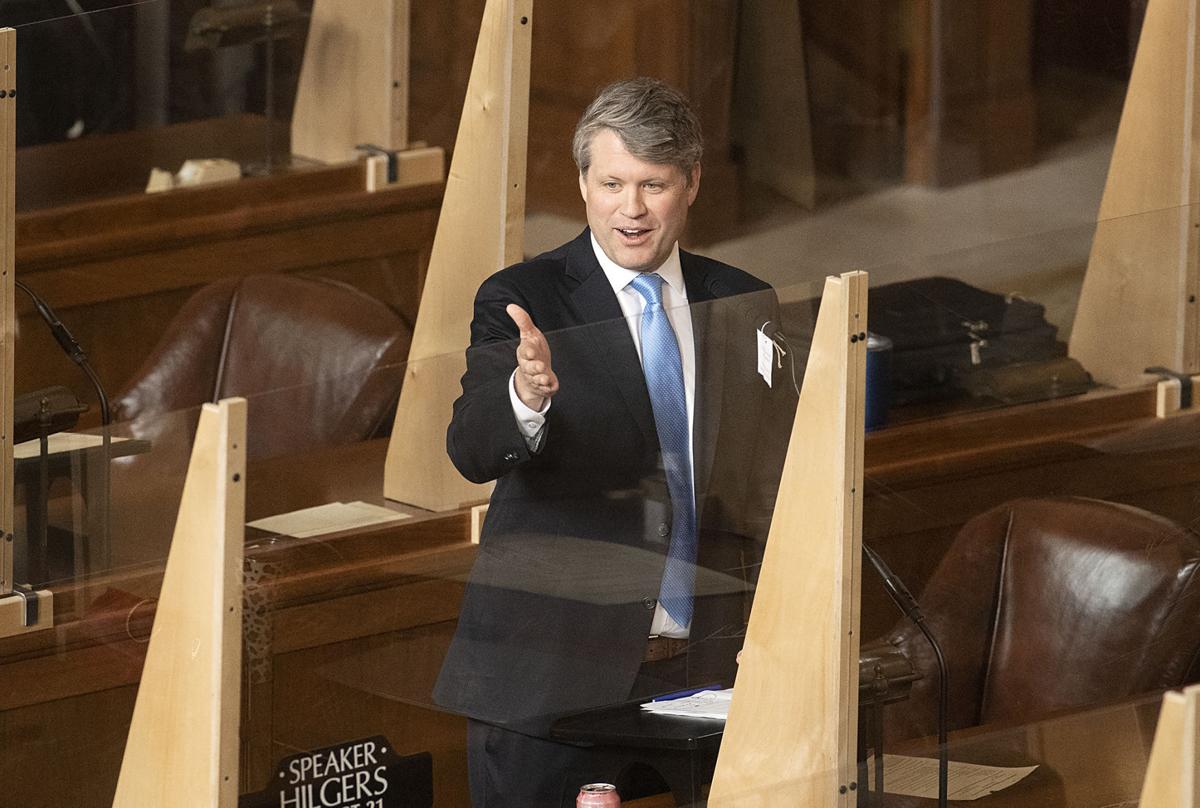 The first session of Nebraska's 107th Legislature is complete, and senators have returned home to their communities after adjourning sine die. Nebraskans' legislative team showed in the first session what we could accomplish working together. Here are some highlights:
Under Sen. John Stinner's leadership as chair of Appropriations, we passed a strong budget, one that was disciplined, balanced and funded state priorities. That budget held growth at a disciplined 2%, fully funded our K-12 system, increased the amount of money for health care providers, and provided record property tax relief through the property tax credit fund and the LB 1107 refundable tax credit program.
Under Sen. Lou Ann Linehan's leadership as chair of the Revenue Committee, we had the most successful session cutting taxes in decades, making Nebraska a more affordable place to live. Among the accomplishments, we eliminated the tax on military retirement, cut taxes on Social Security, lowered taxes to help our businesses be more competitive, and eliminated taxes on tap water and business inputs.
The Legislature was a national leader in supporting a number of emerging technologies, including Sen. Bostelman's efforts to expand the use of potentially game-changing modular nuclear technology (LB 84), and Sen. Flood's bills establishing depositories for cryptocurrencies (LB 649) and implementing a unique carbon sequestration model (LB 650).
The Legislature focused on communities around the state, including the twin bills, Sen. Groene's LB 40 and Sen. Wayne's LB 544, which will invest in the economies of Greater Nebraska and in North Omaha. In addition, the body unanimously passed Sen. Friesen's bill, introduced at the request of Gov. Ricketts and building on his administration's innovative deployment of CARES Act dollars, which will provide critical funding to expand broadband in communities around the state (LB 388).
Senators focused on helping our next generation of students in different ways, including passing Sen. McKinney's needed bill to promote the teaching of financial literacy in schools (LB 452) and Sen. Brandt's innovative legislation to help connect our farms to our schools and support the next generation of agriculture leaders (LB 396).
We made permanent the innovations created out of necessity from the pandemic, including permitting use of virtual technology for certain open meetings (LB 83), expanding telemedicine through Sen. Arch's LB 400, and making permanent to-go alcohol sales through Sen. Geist's efforts. And we strengthened protections for businesses and organizations concerned over liability from operating under COVID with Sen. Briese's LB 139.
The Legislature continued its strong support of Nebraska's military members and their families. In addition to eliminating military retirement taxes, we passed Sen. Vargas' bill supporting service members in higher education (LB 669); Sen. Blood's bill supporting students in military families in Purple Heart Schools (LB 5); and Sen. Sanders's legislation to make it easier for military spouses to practice licensed professions here in the state (LB 389).
The Legislature now heads into a critical interim, the first interim after the pandemic-interrupted 2020. Bigger challenges — and opportunities — lie ahead. The competition around the country for workers, for talent, and for capital is fierce. We are in the middle of a disruptive time in which we are rethinking everything from how we work to how we fulfill our supply chains.
Senators will work to meet these challenges and seize opportunities. My colleagues are set to tackle tough issues like major tax reform, K-12 education funding, and how to grow our state. We will be looking for win-win-win opportunities, such as the forward-thinking STAR WARS Committee, designed to focus on our abundant natural resources to both preserve our natural inheritance while finding game-changing opportunities for tourism and recreation around the state.
Amidst it all, the impact of term limits looms. We will lose a large set of experienced and thoughtful senators at the end of 2022 as well as an experienced governor who has led on a number of issues, including on military retirement tax cuts and broadband this session. The urgency to act is now. And the 107th Legislature stands ready to lead.
Mike Hilgers is the speaker of the Nebraska Legislature. A Lincoln resident, he represents District 21.