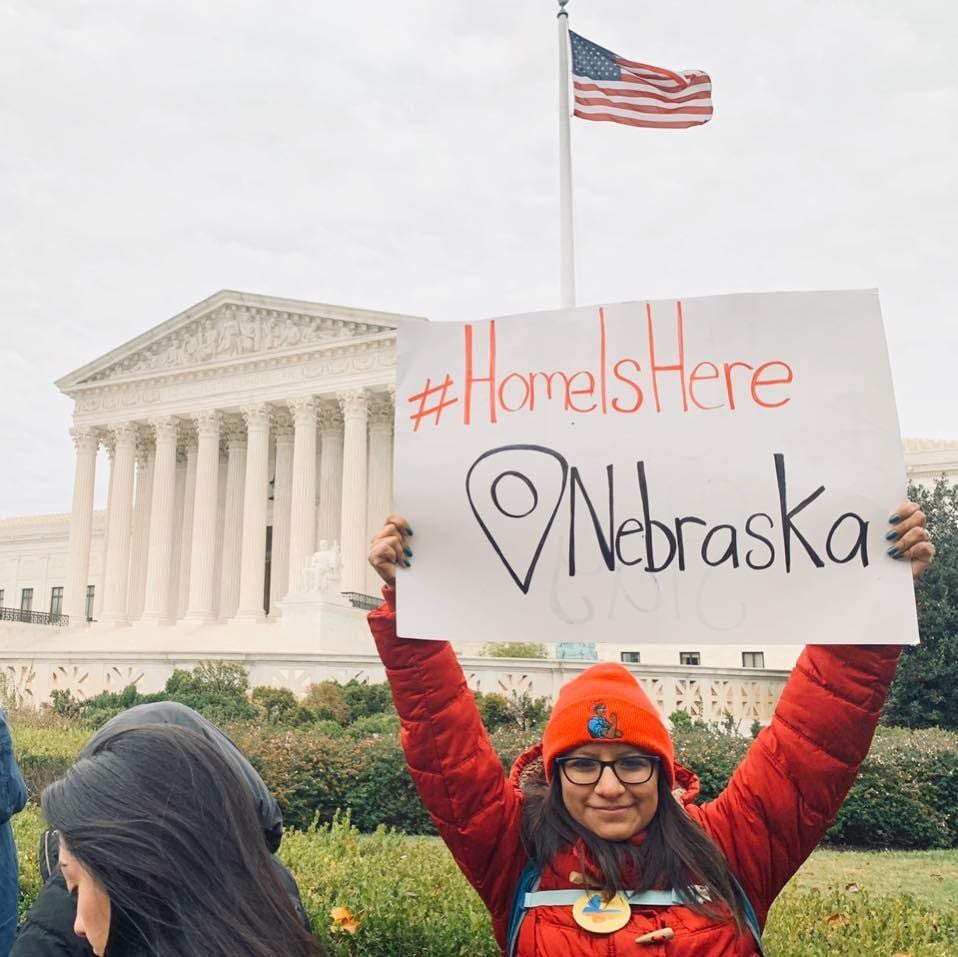 We all like to think of our state as unique, and in a lot of ways Nebraska truly is. Founded in 1867, our state has a proud history of working the land, building relationships, helping neighbors, and welcoming strangers — all of which make it different.
But Nebraska is not unique in the benefits it derives from immigrants, and I'm calling on Sens. Deb Fisher and Ben Sasse to stand up for our state and our nation in support of two bills that have already passed in the House: the American Dream and Promise Act (H.R. 6) and the Farm Workforce Modernization Act (H.R. 1603).
We sent our senators to Congress to act in the best interests of Nebraskans, and these bills will do exactly that. Passing the American Dream and Promise Act and the Farm Workforce Modernization Act will strengthen our state's families and economy and live up to our values.
By providing a pathway to citizenship for Dreamers, young people who came or were brought to the United States as children, as well as recipients of Temporary Protected Status (TPS) and Deferred Enforced Departure (DED) who are nationals of countries that were designated for protection due to environmental disaster or civil conflict, the American Dream and Promise Act would offer a sense of safety and security to folks who have been productive members of our local and national economy, often for decades. There is not currently a way for them to get citizenship, but there should be. This bill would make that right.
The other bill, the Farm Workforce Modernization Act, would offer a pathway to citizenship for undocumented agricultural workers, revise the H-2A agricultural worker program and impose mandatory employment verification through the E-Verify program in agriculture. These improvements would stabilize the farm labor force and ensure greater food safety and security for the country. During the pandemic, it became incredibly clear how essential frontline workers truly are — and nothing is more frontline than our fields and farms where our food comes from. Farmers, businesses, and worker organizations agree on this bill — it is a huge step forward for Nebraska and the nation as a whole.
I have worked as an immigration attorney in Omaha for over 25 years, and I know firsthand how important immigrants are to our local and state economy. Immigrants are a critical component of the Nebraskan labor force. According to the American Immigration Council, 18% of the state's life, physical and social science professionals are immigrants, as are 22% of Nebraskans working in production occupations.
Immigrant-led households in Nebraska paid $601.4 million in federal taxes and $363.4 million in state and local taxes in 2018. Immigrants are our neighbors, business owners, taxpayers, and co-workers who are an integral part of Nebraska's diverse and thriving communities and make extensive contributions that benefit all.
But beyond that, I also know that Americans overwhelmingly support providing permanent legal status and a path to citizenship for unauthorized people who have made this country their home and are working hard and contributing to its prosperity and safety during the COVID-19 pandemic. Two-thirds of Americans favor allowing all unauthorized immigrants to obtain legal status and apply for citizenship, and even more of them support Dreamers and agricultural workers receiving citizenship.
I am urging Sens. Fisher and Sasse to understand that we want immigration solutions that unite and serve our state and national interest. Supporting H.R.6 and H.R. 1603 is the right way forward.
Sure, I would like to see even more reforms, since our immigration laws have not been updated in more than a generation. But success on these bills is a step in the right direction that will build momentum for Congress to take further strides to modernize the rest of our immigration system, giving us a smart, workable plan forward.
Mark J. Curley is the managing partner at an Omaha law firm specializing in immigration law. He and his team have been assisting employers, immigrants and families with immigration matters for over 25 years.