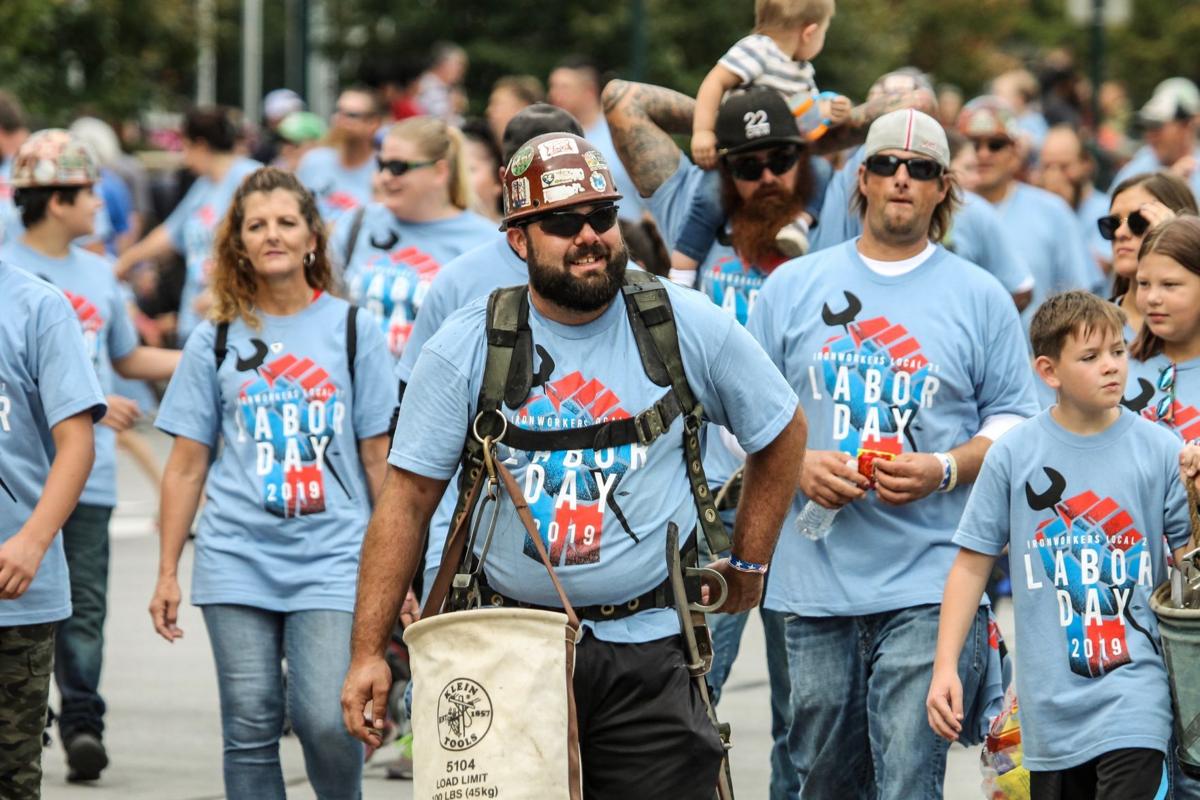 "Labor is prior to and independent of capital. Capital is only the fruit of labor and could never have existed if labor had not first existed. Labor is the superior of capital and deserves much higher consideration."
As we honor the contributions of American wage earners on Labor Day, these words from President Abraham Lincoln in his first message to Congress in December 1861 still ring true today after a tumultuous 18 months for our nation suffering through a deadly pandemic.
The resiliency of the American wage earner has allowed for the economy to recover from the brink of disaster, the likes of which we have not experienced since the Great Depression.
Throughout this nation's history, amid decades of policy choices by our elected officials that accelerated income inequality for wage earners in their pursuit of the American dream, the one institution that has fought for the American wage earner, through good times and bad times, has been organized labor.
Organized labor's efforts are again being recognized by the American people as playing an important role in improving the quality of life for wage earners both in the workplace and in the community.
Since 1936, the Gallup Organization has asked if Americans approve or disapprove of labor unions.
Shortly after the passage of the National Labor Relations Act (NLRA) in 1935, public support for labor unions was 72%, with approval peaking at 75% in 1953 and 1957, the apex of the labor movement in which nearly one-third of American workers were union members.
In its most recent polling about the labor movement conducted in August 2020, at a time of dramatic income inequality in which the two wealthiest people in the United States own more wealth than the bottom 40%, and the top 1% owns more wealth than the bottom 92%, fully 65% of Americans approve of labor unions, its highest approval in 17 years.
During the pandemic, it was the labor movement that worked diligently to ensure workers devastated by COVID received the protections and support they needed.
A recently published study from Cornell University found that unionized workplaces are 30% more likely to face an inspection for a health and safety violation which may lead to an employee injury, illness or death.
Unfortunately, many essential workers are not represented by unions, limiting their power and voice in the workplace. According to the Bureau of Labor Statistics in its annual report, the union membership rate was 10.8% in 2020, while also noting that union workers' weekly earnings were 19% higher than non-union workers.
However, organized labor has slowly begun to seize momentum in recent weeks.
The U.S. Senate recently confirmed two of President Biden's nominees to the National Labor Relations Board (NLRB), a board responsible for the prevention of statutorily defined unfair labor practices. According to the Biden administration, these new members to the board "will protect worker organizing, collective bargaining, and workers' rights to engage in concerted activity." Thus, a majority of the NLRB will advocate for wage earners.
In addition, included as part of the $3.5 trillion budget reconciliation bill being considered in Congress is a proposal in which the NLRB, for the first time, will be able to levy monetary fines against employers for violating workers' union rights.
These and other efforts are only a few of many examples of how organized labor continues its methodical march to fulfill its mission as articulated in an equally simple and powerful statement by the first president of the American Federation of Labor, Samuel Gompers, in 1898:
"What do we want? More schoolhouses and less jails; more books and less arsenals; more learning, less crime; more leisure, less greed; more justice, less revenge; in fact, more of opportunities to cultivate our better natures."
After all, if executives can negotiate their salaries and benefits, wage earners should be able to bargain together to negotiate theirs as well.
Jim Begley is the director of the William Brennan Institute for Labor Studies at the University of Nebraska at Omaha.