Known as the Great Humanitarian, having led voluntary efforts to feed 9 million Belgians during the First World War, Hoover organized famine relief for Russia and postwar Germany. Throughout his life, Hoover's leadership bridged divides to create a larger "us" and a smaller "them."
"Us and them. And after all we're ordinary men."
Hoover lost his bid for re-election to Franklin Roosevelt when Americans panicked during the Great Depression. In his first inaugural speech (1933), during the depth of the Great Depression, FDR stated: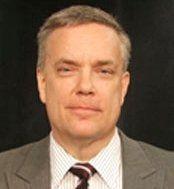 "Values have shrunken to fantastic levels; taxes have risen; our ability to pay has fallen; government of all kinds is faced by serious curtailment of income; the means of exchange are frozen in the currents of trade; the withered leaves of industrial enterprise lie on every side; farmers find no markets for their produce; the savings of many years in thousands of families are gone."
In contrast to dividing society by scapegoating of Jews and homosexuals like Germany, FDR bonded Americans together when he told them, "… the only thing we have to fear is fear itself — nameless, unreasoning, unjustified terror which paralyzes needed efforts to convert retreat into advance."
"Down. And out. It can't be helped there's a lot of it about."
Through fireside chats, FDR calmed American fears and led the nation through an era of great personal sacrifice. Later, Truman and Eisenhower defeated wartime foes, created a vibrant middle class, and pushed the country to take a leadership role among nations. They expanded the inclusive "us."
While attending Miller Park Elementary School in the 1960s, I remember filing into the basement for civil defense drills. There were stacks of CD food canisters lining the wall and the smell of the heavily shellacked grey floors. While we never crawled under our desk to simulate a nuclear bomb attack, many did. Known as The Greatest Generation and Baby Boomers, I cannot imagine the residual anxiety of those who lived through war, depression, the Cold War, the shame of McCarthyism, Vietnam, Watergate and the fight for Civil Rights.
"With. Without. And who'd deny it what the fighting's all about?"
Today, incomes are higher, violent crime is at an all-time low, more people of color are living middle-class lives and have greater access to individual rights than at any time, in any society, ever. Despite the comparative calm though, anxiety is at an all-time high. Americans are less trusting, more fearful and increasingly isolated.
"Haven't you heard it's a battle of words?"
There is plenty to be concerned about, including a pandemic, global climate change, rising health care costs, and partisan chaos. As they did in the early 20th century, anxious voters in Western democracies are turning to populist political movements in France, Belgium, England, Germany and the USA.
Modern anxiety probably is driven by two primary causes. The first is the sense that the dignity of work is no longer respected, coupled with concerns that "they" are receiving unearned benefits. The second is that society is changing so rapidly many struggle to adjust to evolving norms supporting racial and ethnic change.
"Out of the way, it's a busy day. I've got things on my mind.
For want of the price of tea and a slice, the old man died."
From time to time, our nation and our community rely on moral leadership and common sense from its older members. As we are seeing in other Western democracies, these anxieties have allowed the political fringes, both right and left, to leverage divides from "us" into "them." Although social unrest is high now, regardless of the election's outcome, anxiety will ratchet up even higher after the election. More than ever, we need moral leadership to resist division and pursue societal unity.
Rick Galusha teaches political science at Bellevue University. He's hosted a blues radio show for 30 years and was the president of Homer's Music Stores. Galusha was active in the creation of the Old Market Business Association and served as the group's first president for two terms.
Catch the latest in Opinion
Get opinion pieces, letters and editorials sent directly to your inbox weekly!