I write this on the evening of Jan. 6, 2021, in a state of total dismay over the events in our nation's capital today. I am not referring to the legislative actions challenging the results of the 2020 election, nor am I referring to the protests by supporters of the president. Rather, I am shocked and saddened by the violence, the lack of respect for our institutions and the disregard for law and order.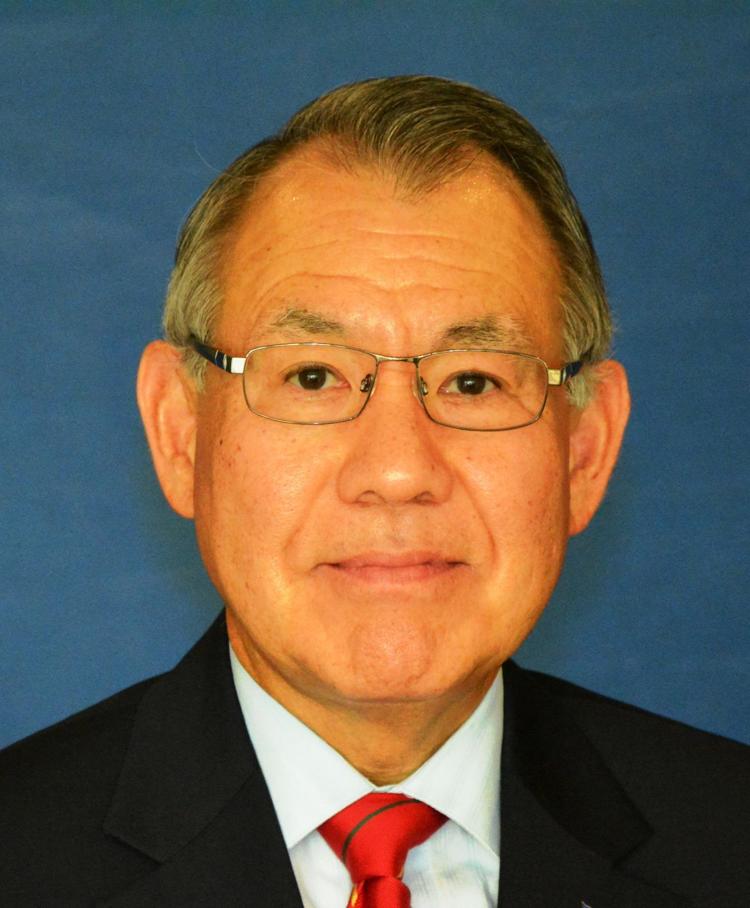 This is personal for me because of a number of factors. Foremost among these is the fact I am a second-generation American, born in the United States to parents who immigrated to this country. My parents fled their homeland to escape an autocratic, communist government and chose to settle in the U.S. because of the freedom and opportunity offered. It is no small coincidence that the name of the United States in their native language translates literally to "beautiful country." My father had opportunities to settle in Germany, New Zealand and England, but he chose the USA.
My parents imbued in me an appreciation that the USA was my homeland because I was born here, while also reminding me to cherish my ancestral heritage. They, and many other adult role models during my formative years, also instilled a sense of pride in American democracy. The U.S. is rare in the world because it is not a nation based on shared ethnicity, culture or national origin. Rather, we are bound as a nation by the mutual embrace of democracy and respect for the rule of law. This country settles its internal differences through legislation and the courts; not through violence or intimidation.
It is also personal because I devoted 35 years sworn to uphold and defend the Constitution of the United States, first as an active-duty U.S. Army officer, then as a special agent of the FBI. The violence and mob activity of those who stormed the U.S. Capitol, disrupted the work of Congress and disregarded law enforcement efforts to control the situation goes against the very things the protests were supposedly about: to protect and preserve our democracy.
Why do some people think violence is the solution? Our society seems to be enamored by the deceptions of violence; the idea that violence and force solve problems. We often wrap violence in acceptability and even admiration. Violence permeates our culture and entertainment. While I enjoy action movies as much as anyone else, I understand they are fiction. However, I wonder, is our society collectively doing enough to ensure this distinction is not blurred?
I am by no means a pacifist, nor do I deny that violence is sometimes warranted. My career has been devoted to jobs requiring the willingness and capability to use force, including deadly force, when necessary. However, both my military and my law enforcement training emphasized adherence to legal and moral constraints on the use of violence.
I wrote about the limits on the constitutional right to peaceably assemble and protest in a previous column. I emphasized the fact that the right to protest does not extend to activities that disrupt other peoples' rights. I also emphasized the fact that law enforcement has a responsibility and legal basis to restrict protests in the interests of public safety. These limits apply regardless of who is protesting or the focus of the protest.
In addition to legal and moral constraints, the fact is violence rarely achieves the intended result for political movements. In fact, violence tends to turn people against the movement employing it. Political scientists have recently tried tallying the successes and failures of violent and nonviolent movements. The evidence suggests nonviolence prevails more frequently.
In separate analyses, university professors Audrey Cronin and Max Abrahms have shown that violent movements almost always end without achieving their strategic aims. Examples include failed independence movements in Puerto Rico, Ulster, Quebec, Basque country, Kurdistan and Tamil Eelam. In their book "Why Civil Resistance Works," Erica Chenoweth and Maria Stephan found that about three-quarters of nonviolent movements get some or all of what they want, compared with only about a third of the violent ones.
Given the current, extreme polarization of U.S. society, we would be well-served to remember the words of Martin Luther King Jr., who said, "Through violence you may murder a murderer, but you can't murder murder. Through violence you may murder a liar, but you can't establish truth. Through violence you may murder a hater, but you can't murder hate. Darkness cannot put out darkness. Only light can do that."
Weysan Dun is a retired veteran of the FBI and served as the special agent in charge of multiple FBI field offices around the U.S., including the Omaha field office, which covers Nebraska and Iowa.
The fact is violence rarely achieves the intended result for political movements.